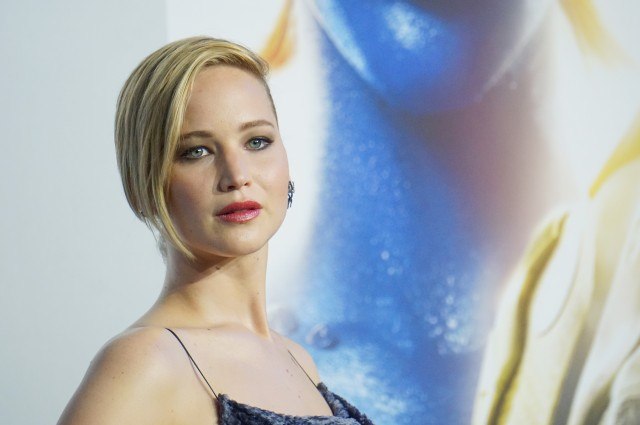 How Much Is Jennifer Lawrence Worth? – $110 Million
Jennifer Lawrence is only 25 and she's one of the most popular and beloved actresses in the country, and she has an estimated net worth of more than $110 million. She was born in 1990, and she's worked her entire life to make sure that she's not someone who fits into a certain mold. The young actress is very open about the fact that she is always herself, that she is not going to conform to any set of standards about working and living in Hollywood, and that's probably one of the biggest reasons people love her so much. It helps that she's really good at what she does, and that she has the esteemed pleasure of portraying the super popular Katniss Everdeen, the Girl on Fire, in the hit series "The Hunger Games." People love this woman, and there are many reasons why.
Not only is she in this hugely famous film, she's also been in some other amazing films that have earned her the most prestigious awards in the country. She's an Oscar winning actress thanks to her role in the movie "Silver Linings Playbook," and she even made herself even more lovable when she tripped walking up onto the stage to accept her award for this role. She's been nominated for an Academy Award on more than one occasion, and it's because she is good. She's very good. And she knew this growing up. She knew she was talented after acting in local productions and school products from an early age.
She's the youngest of three kids with two older brothers. She managed, as the only girl, to convince her family that they needed to take her to New York City when she was just a young teen so that she could find an agent. She was sure she would succeed in Hollywood, and she convinced her parents of her passion. She was right. She earned a reported half million dollars for the first "Hunger Games" movie, and she was just named this week as the highest paid actress in Hollywood. That would amount to significant success, if we are doing our math correctly. It seems that last year alone the actress brought in a stunning $52 million. Unfortunately, this still puts her far behind her male counterparts.
The young actress is likely to continue to work her way up this list, too, as she is earning more than she ever thought possible and in such a short period of time. At only 25, she's young and experts predict she will go much further in her career, calling her a very young Meryl Streep in terms of her talent and her abilities. That's a huge compliment considering the mass success that Streep has seen over the course of her decades-long career. It speaks very highly of the future of Jennifer Lawrence's career, too, especially since she is not afraid of taking on roles that aren't the typical norm for young actresses her own age. She's refreshing.