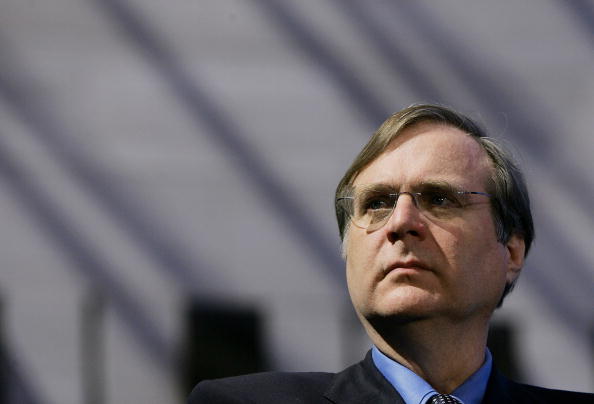 The recent NBA owners scandal brought to light just how expensive it is to own a sports team. Donald Sterling, the former LA Clippers owner, was caught publicly being a racist and was still able to bring home $2 billion after being forced to sell his team. It has to be one of the best feelings ever owning a sports team and getting to sit wherever you want on a daily basis, but just how much do these guys have? Here are the five richest owners in the NBA.
5. Micky Arison (Miami Heat) – $5.9 Billion
Arison's father founded Carnival Cruise lines and Micky has stepped in as the Chairman and majority owner of the company. Although the company took a hit in recent years due to the cruise ships sinking and having problems, the stock has been on the rise again and Arison sold 10 million shares. Last year, Arison stepped down as CEO but is still the chairman and has a large impact on the company and its decisions.
4. Rich DeVos (Orlando Magic) – $6.8 Billion
Rich DeVos was a co-founder of the company Amway, the company that is basically a legal pyramid scheme (here's my article explaining why). They sell daily home goods to people and frame it as if you can get enough people to join under you, it will make you a ton of money. DeVos bought the Magic just two years after they joined the NBA at $85 million and the team is now worth $560 million.
3. Philip Anschutz (LA Lakers) – $10.3 Billion
Philip Anschutz seems to be King Midas of the business world because it seems like anything he creates or touches turns to gold. He created AEG, an entertainment group, and has also made a ton through oil, telecom, and railroads. Also, he loves sports and owns the 2014 Stanley Cup Champion LA Kings and the LA Galaxy soccer team. Anschutz is a business man that knows how to play the game well and has made $10.3 billion.
2. Mikhail Prokhorov (Brooklyn Nets) – $10.9 Billion
Mikhail Prokhorov (similarly to Anschutz) likes to spread himself across many different fields of work; ranging from politician, investor, banker, athlete, and NBA owner. He owns the Brooklyn Nets and funded the change that revamped the old style into the new playoff worthy team that it is now. His biggest passion lies in Russian politics, where he is determined to lead a successful campaign and defeat Vladamir Putin.
1. Paul Allen (Portland Trail Blazers) – $16.2 Billion
Paul Allen got his start by being a co-founder of Microsoft but has continued to build his wealth immensely through media, tech, and energy stocks while also taking advantage of the Seattle real estate market which is on the rise. He bought the Seattle Seahawks for $194 million and then invested another $130 million for a new stadium but they are now the top team in football and the team is worth $1 billion. Allen earns top spot as the richest owner in the NBA with a net worth of $16.2 billion that is only growing.
Photo by Win McNamee/Getty Images