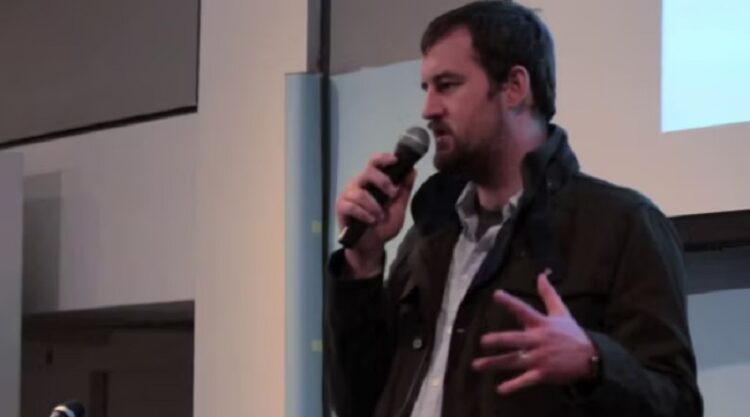 Miguel McKelvey, an American businessman and financial advisor, rose to fame and fortune as the co-founder of WeWork, a company that provides flexible shared working solutions. Born in 1974, McKelvey hails from Eugene, Oregon, and has built his career on a foundation of entrepreneurial ambition and innovative thinking. While many are aware of the ups and downs of WeWork and its former CEO, Adam Neumann, McKelvey's story is comparatively lesser-known. Nonetheless, his role in the company has significantly contributed to his substantial net worth.
Back in 2019, Forbes listed McKelvey on its World Billionaires List with a net worth of $2.9 billion. However, his fortunes have experienced a decline over time. Currently, his net worth is estimated to be around $900 million. Despite the fluctuations in his wealth, McKelvey's unique journey and financial achievements deserve recognition and are worth exploring.
In this article, we will delve deeper into Miguel McKelvey's background, his role in the rise of WeWork, and the factors contributing to his current net worth. From his unconventional upbringing to his journey in the world of entrepreneurship, McKelvey's story provides valuable insights into success, resilience, and adaptation in the ever-changing landscape of business.
Miguel McKelvey's Background
Early Life and Education
Miguel McKelvey was born in 1974 and grew up in a unique "five-mother collective" in Eugene, Oregon. He attended South Eugene High School, where he excelled academically and athletically. After graduating, McKelvey pursued higher education at Colorado College, studying architecture. He then transferred to the University of Oregon, graduating with a degree in architecture in 1999.
Career before WeWork
After completing his education, McKelvey started his professional career in the world of architecture. He spent some time working in Tokyo before returning to the United States. As an American businessman, McKelvey quickly gained experience in architecture, design, and business development.
His experiences and skills eventually led him to the co-founding of WeWork in 2010, a company that would revolutionize the concept of shared working spaces and propel McKelvey to great heights in the world of business.
Co-Founding WeWork
History
In 2010, Miguel McKelvey co-founded WeWork with Adam Neumann, a company that aimed to provide innovative co-working spaces to businesses and individuals. The idea was conceived when both McKelvey, an architect, and Neumann realized the potential of offering shared office spaces to startups and entrepreneurs who were looking to preserve resources and network within a community. Before WeWork, they had founded a company called Green Desk in 2008, which was based in New York and focused on providing eco-friendly shared workspaces.
Role and Contributions
As an architect, Miguel McKelvey played an essential role in designing the office spaces and environments in which WeWork members would work, collaborate and grow. He used his skillset to help create unique locations that catered to the needs of various businesses and entrepreneurs in cities across the United States and the world.
WeWork quickly expanded, offering office spaces in more than 120 cities across 38 countries. The company continued to develop and offer additional services, which included WeLive, a co-living venture; Rise by We, a luxury gym concept; and WeGrow, a private elementary school. In 2017, McKelvey was named WeWork's chief culture officer, where he focused on fostering the company's community-oriented vision.
Kyle Marvin portrayed Miguel McKelvey in the Apple TV+ show 'WeCrashed,' which documented the rise and fall of WeWork and its co-founders.
With his contributions to the company, Miguel McKelvey's net worth reached an impressive $2.9 billion in 2019, according to Forbes. However, after WeWork faced a series of setbacks, his net worth has since decreased to an estimated $900 million.
Net Worth and Known Holdings
Miguel McKelvey, the co-founder of WeWork, has experienced fluctuations in his net worth over the years. According to Forbes, in 2019, his net worth was estimated at $2.9 billion, earning him a spot on the World Billionaires List as the 775th wealthiest individual. However, following challenges faced by WeWork, his net worth has significantly decreased. Presently, Miguel McKelvey is estimated to have a net worth of $900 million.
Apart from his WeWork journey, McKelvey has also engaged in other professional endeavors. He currently serves as an advisor for Known Holdings, a financial services company committed to providing financial support to communities of color. His experience and success in the business world have made him a valuable resource for organizations seeking financial guidance.
While the information on his precise holdings might not be public, it is evident that McKelvey's wealth primarily comes from his endeavors in the WeWork, and his current role at Known Holdings contributes to his net worth as well. Being a successful businessman and former Chief Culture Officer at WeWork, Miguel has a diverse experience in creating a sustainable work culture and developing shared working solutions, which will continue to influence his future ventures.
WeWork's Timeline
Rise and Growth
WeWork, co-founded by Miguel McKelvey and Adam Neumann in 2010, initially provided flexible shared working solutions for startups and freelancers. The company quickly expanded from its first location in New York City to hundreds of offices across the United States and internationally.
In its early years, WeWork attracted significant investments from major players such as SoftBank. The company's valuation soared to as high as $47 billion in 2019. WeWork's community-centric culture and amenities, such as basketball courts and common social spaces, contributed to its rapid growth.
Challenges and Controversies
Despite its initial success, WeWork faced several challenges and controversies that impacted its business and reputation. One notable incident was the cancellation of its highly anticipated IPO (initial public offering) in 2019. This came after concerns were raised about the company's financial health and governance under then-CEO Adam Neumann.
Culture at WeWork became a subject of significant scrutiny, as the company encountered various internal issues ranging from leadership disputes to employee dissatisfaction. In 2019, the company dissolved its education arm, WeGrow, adding to its challenges.
With its valuation plummeting to around $8 billion in late 2019, SoftBank stepped in with a bailout package that involved investing additional capital and taking control of WeWork's management. This led to the removal of Adam Neumann as CEO.
In popular culture, WeWork's rise and fall have been the subject of several media projects. A limited series titled "WeCrashed" featured Jared Leto and Anne Hathaway, portraying the lives of Adam Neumann and his wife, Rebekah Neumann. CNBC has also produced a documentary revealing the inner workings of WeWork and the personalities involved, including McKelvey and Neumann.
Throughout its journey, WeWork has collaborated with established real estate professionals such as Joshua Guttman and expanded its presence globally, with locations in the United States, the United Kingdom, and more. Although the future of WeWork remains uncertain, the company continues to evolve, focusing on strengthening its core business and embracing a community-centric approach under new management.
McKelvey's Contributions to WeWork's Culture
Chief Culture Officer Role
Miguel McKelvey worked as former Chief Culture Officer of WeWork. In this role, he played a crucial part in shaping the organizational culture and promoting a sense of community within the company. McKelvey's focus on employee satisfaction and teamwork helped create an environment where collaboration and innovation were the norm. He was also responsible for maintaining the company's core values, ensuring that its identity remained recognizable even through rapid expansion.
Impact on Company Philosophy
One of Mckelvey's significant contributions to WeWork's culture was his emphasis on fostering a sense of togetherness among employees. As the company grew, he helped maintain a close-knit atmosphere where people felt connected and inspired by one another. This approach also translated into the services WeWork provided for its clients, aiming to promote a communal experience for the members of their coworking spaces.
Design
Mckelvey's background in design played a crucial role in shaping WeWork's visual identity. As a trained architect and the founder of a design studio, he brought an artistic perspective to the company, which was evident in the visually appealing spaces created for their clients. His artistic influence on WeWork also extended to the interiors of their coworking spaces, incorporating elements that promoted collaboration and creativity.
Some of McKelvey's achievements in the design world include:
Co-founding WeLive, a residential offering that focuses on shared living spaces.
Being recognized by Fast Company as one of the "Most Creative People" in business.
The creation of a design-centric culture within WeWork, emphasizing the importance of visually appealing workspaces for employees and clients.
Post-WeWork Life
Career and Ventures
After stepping down as the chief culture officer of WeWork, Miguel McKelvey went on to pursue new ventures. One of these projects is Nayah, an eco-friendly coworking space focused on sustainability and innovation, aiming to create a more environmentally-conscious workplace.
In addition to Nayah, McKelvey has delved into the world of entertainment with a project for Apple TV+, focusing on the stories of individuals who have overcome adversity through the power of community and shared spaces, drawing inspiration from his own experience growing up in a five-mother commune.
Throughout his career, McKelvey has emphasized the importance of collaboration, inclusivity, and progressive thinking. This became evident when he was part of a basketball team that fostered strong relationships, teamwork, and leadership skills.
Personal Life
Miguel McKelvey's personal life has also played a significant role in shaping his entrepreneurial journey. He was raised in a unique five-mother communal living situation in Eugene, Oregon, which informed his values and desire to create spaces that foster connection and collaboration.
In the wake of WeWork's layoffs and financial challenges, McKelvey has maintained a more low-key presence on social media, focusing his efforts on his new ventures and continuing to make an impact in the world of shared spaces and community building.
Despite the challenges faced by WeWork, McKelvey continues to reside in New York City, where he can stay closely connected to the pulse of the coworking and startup ecosystem, exploring new opportunities and partnerships that align with his passion for creating spaces that foster collaboration, sustainability, and positive impact.