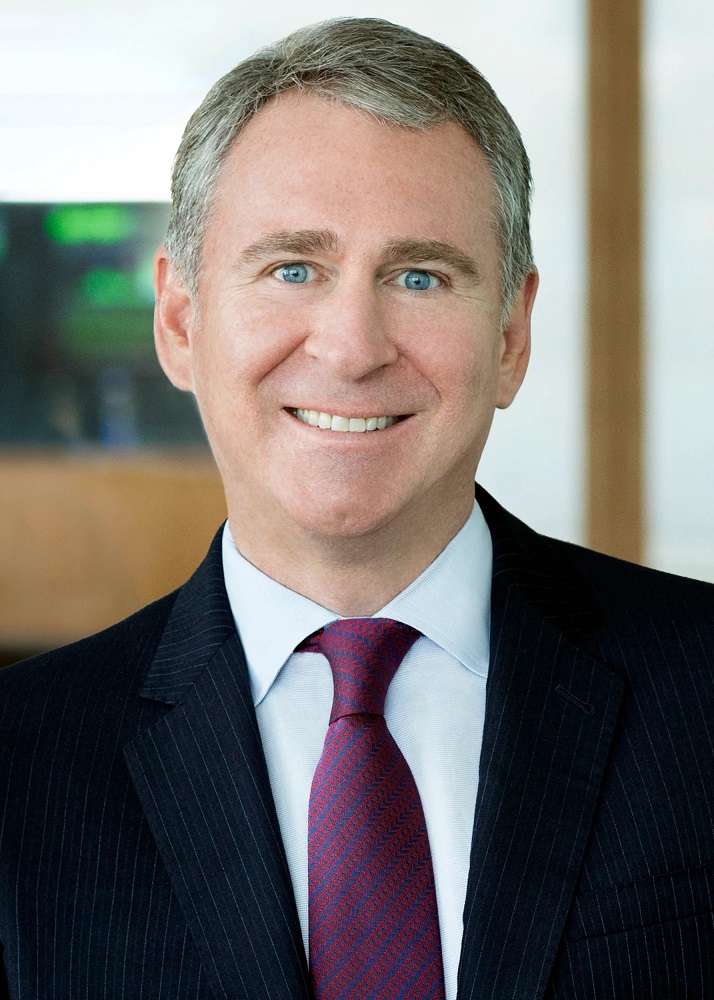 Ken Griffin, the billionaire founder of Citadel and Citadel Securities, has made headlines once again with his latest donation of $300 million to Harvard University, his alma mater. This is his largest gift ever to the prestigious institution, and brings his total donations to over $500 million. The unrestricted gift will be used to support the Graduate School of Arts and Sciences, which will be renamed the Kenneth C. Griffin Graduate School of Arts and Sciences in his honor.
Griffin has a long history of supporting Harvard, having established a scholarship in honor of his grandfather in 1999, and being a leader in financial aid initiatives at the university. His latest donation is a testament to his commitment to education and his belief in the importance of supporting the next generation of leaders. The renaming of the Graduate School of Arts and Sciences is a fitting tribute to his legacy and his impact on the university.
Griffin's donation is not only significant in terms of its size, but also in its impact on the future of education. The donation will provide crucial support for research and innovation in the arts and sciences, and will help to ensure that Harvard continues to be a leader in academic excellence. It is a reminder of the importance of philanthropy in driving progress and creating a better future for all.
Early Life and Education
Kenneth C. Griffin was born on October 15, 1968, in Daytona Beach, Florida. He grew up in Boca Raton, Florida, where his father was a building supplies executive. Griffin showed an early aptitude for finance and investing, and he began trading stocks at the age of 19.
Griffin attended Harvard College, where he studied economics and graduated in 1989. While at Harvard, he launched his first hedge fund from his dorm room with money from his grandmother, friends, and acquaintances. The fund was successful, and Griffin continued to manage it after graduation.
During his time at Harvard, Griffin also became interested in politics and was a member of the Harvard Republican Club. He later became involved in political fundraising and has been a major donor to Republican candidates and causes. In 2016, he donated $20 million to a super PAC supporting Jeb Bush's presidential campaign.
Career Beginnings
Ken Griffin's career in finance began while he was still a student at Harvard University. In 1987, at the age of 19, he started trading from his dorm room with a fax machine, a personal computer, and a telephone. He was already fascinated by the stock market and had been investing since he was a teenager.
Starting Citadel
After graduating from Harvard in 1989 with a degree in economics, Griffin founded Citadel in 1990 with $4.6 million in seed capital. The firm started as a convertible bond arbitrage fund and quickly expanded into other areas such as credit, equities, and commodities. Griffin's ability to spot investment opportunities and manage risk was crucial to the success of the firm.
Over the years, Citadel has grown into one of the largest and most successful hedge funds in the world, with more than $32 billion in assets under management as of 2023. The firm has offices in major financial centers such as New York, London, and Hong Kong, and employs over 1,200 people.
Early Investment Strategies
Griffin's early investment strategies were focused on convertible bond arbitrage, a technique that involves buying a convertible bond and simultaneously selling short the underlying stock. This allows the investor to profit from the difference in the prices of the bond and the stock, while also hedging against market risk.
Griffin was also an early adopter of computer-driven trading strategies, which allowed him to analyze vast amounts of data and make investment decisions more quickly and accurately than his competitors. Citadel's success in using quantitative strategies has made it a leader in the field of algorithmic trading.
Overall, Griffin's early career was marked by his ability to identify undervalued assets and manage risk effectively. These skills have served him well throughout his career and have helped Citadel become one of the most successful hedge funds in history.
Citadel's Success
Growth and Expansion
Citadel, founded in 1990 by Ken Griffin, has become one of the most successful financial institutions in the world. The firm has experienced tremendous growth over the years, expanding its operations to include hedge fund management, securities trading, and investment banking. In 2020, Citadel's assets under management (AUM) totaled over $32 billion, a significant increase from the $1 billion AUM the firm had in 1998. Citadel's success can be attributed to its ability to adapt to changing market conditions and its focus on risk management.
Investment Strategies
Citadel's investment strategies have also contributed to its success. The firm uses a multi-strategy approach, investing in a wide range of asset classes, including equities, fixed income, commodities, and currencies. Citadel's investment team is made up of over 200 professionals with expertise in various areas of finance. One of Citadel's most successful investment strategies is its Global Equities Fund, which has consistently outperformed the market. The fund uses a long/short equity strategy, investing in both undervalued and overvalued stocks. Citadel's investment team also uses quantitative models and analysis to identify investment opportunities. In addition to its investment strategies, Citadel has also been successful in attracting top talent. The firm has a reputation for offering competitive compensation packages and a supportive work culture, which has helped it attract and retain some of the best and brightest in the industry. Overall, Citadel's success can be attributed to its ability to adapt to changing market conditions, its focus on risk management, and its multi-strategy investment approach.
Philanthropy
Ken Griffin has made significant donations to Harvard University, his alma mater, in support of research and education. His philanthropic efforts have focused on expanding access and excellence in education for students and scholars regardless of their economic circumstances.
Griffin Scholars Program
Griffin established the Griffin Scholars Program at Harvard University in 2014. The program provides financial support to students from economically disadvantaged backgrounds to attend Harvard College. The program covers the full cost of attendance, including tuition, room, board, and other expenses. The program has helped to increase the diversity of the student body at Harvard College and has provided opportunities for talented students who might not otherwise be able to attend.
Donations to Harvard
Griffin has made several donations to Harvard University, including a $150 million gift in 2014 to support financial aid and the construction of a new building for the School of Engineering and Applied Sciences. In 2019, Griffin made a gift of $125 million to support the Department of Economics. The gift will be used to fund research, teaching, and financial aid for undergraduate and graduate students in the department.
In 2023, Griffin made a gift of $300 million to the Faculty of Arts and Sciences (FAS) at Harvard University. The gift will support the School's mission and advance cutting-edge research. The gift is the largest ever made to Harvard by an individual donor and will be used to expand access and excellence in education for students and scholars regardless of their economic circumstances.
Personal Life
Ken Griffin was born in Daytona Beach, Florida, on October 15, 1968. He grew up in Boca Raton, Florida, and attended Boca Raton Community High School. Griffin's parents were both financial advisors, and his father was an investor.
Griffin has been married three times. In 2003, he married Anne Dias-Griffin, a French-born hedge fund manager. The couple has three children together. They divorced in 2015. In 2018, Griffin married his second wife, a woman named Anne. In 2021, they welcomed their first child together.
Griffin is known for his philanthropic efforts. In 2014, he made a $150 million donation to Harvard University, the largest gift in Harvard College history. The donation was primarily focused on supporting Harvard's financial aid program. Griffin has also donated to other institutions, including the University of Chicago, the Art Institute of Chicago, and the Museum of Contemporary Art Chicago.
Griffin is an avid art collector and has a collection that is estimated to be worth over $1 billion. He has donated works from his collection to museums, including the Art Institute of Chicago and the Whitney Museum of American Art. Griffin is also a member of the board of trustees at the Museum of Contemporary Art Chicago.
Legacy and Impact
Ken Griffin's philanthropic legacy at Harvard spans four decades and totals more than $500 million. His generosity has helped to fund financial aid initiatives, support faculty research, and improve campus facilities.
Griffin's commitment to financial aid has been particularly impactful. The majority of his recent $300 million gift to the Faculty of Arts and Sciences has been designated for financial aid, with the goal of opening Harvard's doors to everyone who is qualified to attend.
Through his gifts, Griffin has helped to make a Harvard education more accessible to students from all backgrounds. He has also inspired others to give back to the university, setting an example of philanthropy that has had a ripple effect throughout the Harvard community.
Griffin's impact at Harvard extends beyond his financial contributions. As a member of the Board of Overseers, he has played an active role in shaping the university's future. He has also served as a mentor to many Harvard students and alumni, sharing his insights and expertise to help them succeed in their careers.