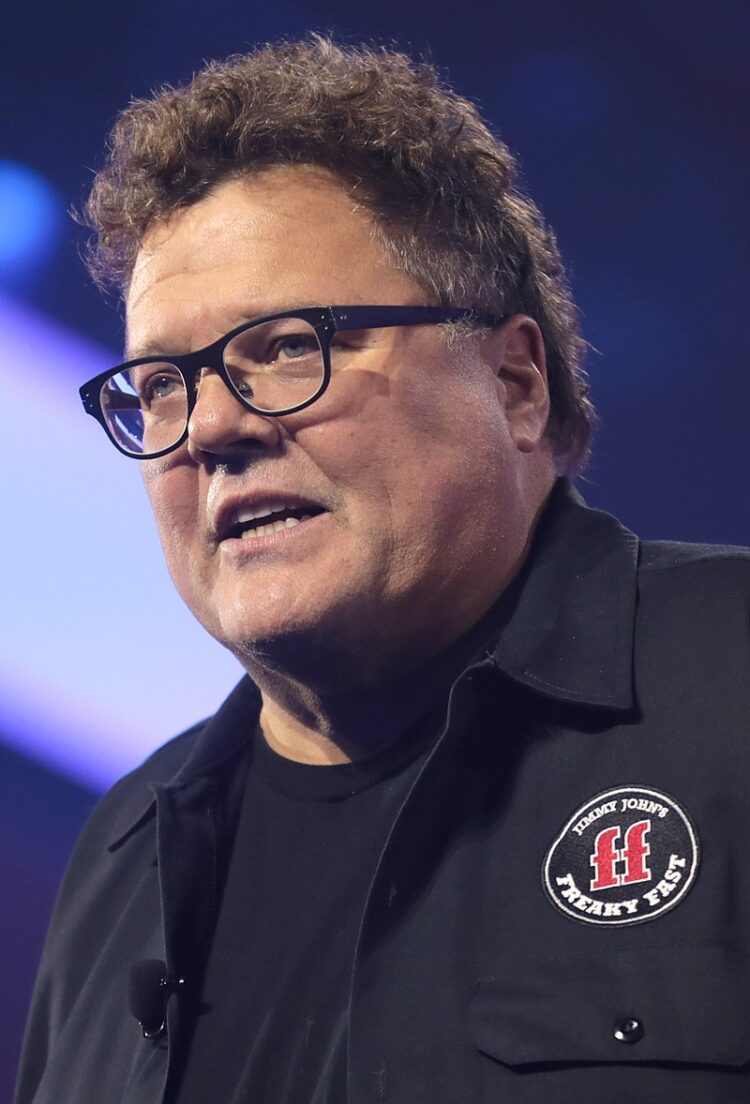 Jimmy John Liautaud is a name that is often associated with the popular sandwich chain, Jimmy John's. He is the founder and former chairman of the company, which has grown to become one of the largest sandwich chains in the United States.
Born on January 12, 1964, in Arlington Heights, Illinois, Liautaud started his entrepreneurial journey at a young age. In 1983, at the age of 19, he opened the first Jimmy John's sandwich shop in Charleston, Illinois, using a $25,000 loan from his father. The shop was an instant success, and soon Liautaud was opening more locations across the country.
Today, Jimmy John's has over 2,800 locations in the United States, and Liautaud's success has made him one of the wealthiest people in the world. However, his success has not come without controversy, and Liautaud has faced criticism over his hunting practices and treatment of employees. Despite this, Jimmy John Liautaud remains a prominent figure in the fast-food industry, and his story serves as an inspiration to many aspiring entrepreneurs.
Early Life and Career
Jimmy John Liautaud was born on January 12, 1964, in Arlington Heights, Illinois. He was the third of four siblings, with two brothers, Greg and Robby Liautaud, and a sister, Lara Liautaud Berry. His father, James Liautaud, was an entrepreneur, and his mother, Gina Gudaityte Liautaud, was a homemaker.
After graduating second to last in his class at Elgin Academy School in 1982, Jimmy's test scores were not much better, and his options for higher education were minimal. His father wanted him to enlist in the Army, but Jimmy had other plans. He wanted to open his own business.
With a $25,000 loan from his father, Jimmy opened his first sandwich shop in Charleston, Illinois, in 1983. He named it Jimmy John's Gourmet Sandwiches. The shop was a hit, and Jimmy soon opened a second location in Macomb, Illinois.
Jimmy's secret to success was his focus on quality ingredients and fast service. He used fresh-baked bread, sliced meats and cheeses, and fresh vegetables to create his sandwiches. He also offered delivery service, which was a novel concept at the time.
Founding of Jimmy John's
Jimmy John Liautaud founded Jimmy John's in 1983 in Charleston, Illinois. At the time, he was 19 years old and had just graduated from high school. His father gave him a choice to either join the military or start a business. With a $25,000 loan from his father, an army veteran, Jimmy decided to start a sandwich shop.
Jimmy's first location was a small shop with only four tables. He used a simple business model, offering fast and fresh sandwiches made with quality ingredients. The shop quickly became popular with locals, and Jimmy decided to expand the business.
Over the next few years, Jimmy opened several more locations in Illinois. In 1994, he opened his first franchised location in Eau Claire, Wisconsin. Today, Jimmy John's has over 2,800 locations in 43 states in the US, as well as locations in other countries such as Australia and Canada.
Expansion and Controversies
Jimmy John Liautaud's sandwich chain, Jimmy John's, rapidly expanded from its first store in Charleston, Illinois in 1983. By 2019, the chain had over 2,800 locations across the United States. In 2016, Liautaud sold an estimated 65% of the business to Inspire Brands' parent company, Roark Capital, in a deal that valued Jimmy John's at around $3 billion. However, the company has faced controversies over the years. In 2011, Jimmy John's was sued by the Illinois Attorney General for requiring low-level employees to sign non-compete agreements, which prevented them from working for competitors for two years after leaving the company. The lawsuit was settled in 2016, with Jimmy John's agreeing to stop using non-compete agreements for low-wage employees. In 2015, Liautaud faced backlash after photos of him posing with big game animals he had hunted in Africa surfaced online. The photos led to protests and calls for a boycott of Jimmy John's, with animal rights activists criticizing Liautaud for his involvement in big game hunting. In 2020, Jimmy John's faced criticism over its handling of the COVID-19 pandemic. Employees at several Jimmy John's locations reported that they were not provided with adequate personal protective equipment (PPE) or sick leave, and that they were discouraged from taking time off if they felt ill. Jimmy John's responded by stating that they were following CDC guidelines and that they had implemented additional safety measures, such as contactless delivery and curbside pickup.
Philanthropy and Personal Life
Jimmy John Liautaud is not only known for his successful sandwich chain but also for his philanthropic work. He and his wife Leslie set up the Liautaud Family Foundation in 2017, with the primary mission of helping people help themselves. They have donated to various organizations, including the Champaign County Humane Society, SmileHealthy dental clinic in Champaign, and the Elgin Academy, where Jimmy attended high school.
Besides his charitable work, Jimmy John is also passionate about hunting and fishing. He has been an avid outdoorsman since he was young and enjoys spending time in nature. In addition, he is a car enthusiast and has an impressive collection of classic cars.
Jimmy John is a family man and has three children with his wife Leslie. They have been married for over 30 years and have been involved in various philanthropic activities together. Leslie is also a board member of the Liautaud Family Foundation.
Legacy and Impact
Jimmy John Liautaud's impact on the fast-food industry is undeniable. His business model of delivering high-quality sandwiches quickly has been emulated by many other fast-food chains. His success has also allowed him to give back to the community. In 2017, he and his wife Leslie set up the Liautaud Family Foundation with the primary mission of helping people help themselves. The foundation gives to charities that promote and support the military, education, health and wellness, and the arts.
As a successful entrepreneur, Liautaud has also been an inspiration to many aspiring business owners. He has spoken at several events and shared his experiences and insights on how to build a successful business. He has also been recognized for his contributions to the business world. In 2018, he was included in the Forbes list of the world's wealthiest people with an estimated wealth of $1.7 billion.
Another aspect of Liautaud's legacy is his commitment to using high-quality ingredients. According to the Jimmy John's website, the chain uses "fresh-baked bread, all-natural meats, and locally sourced produce whenever possible." This commitment to quality has set Jimmy John's apart from other fast-food chains that rely on processed ingredients.
Overall, Jimmy John Liautaud's impact on the fast-food industry and his contributions to the community have been significant. His legacy will continue to inspire and influence future generations of entrepreneurs.