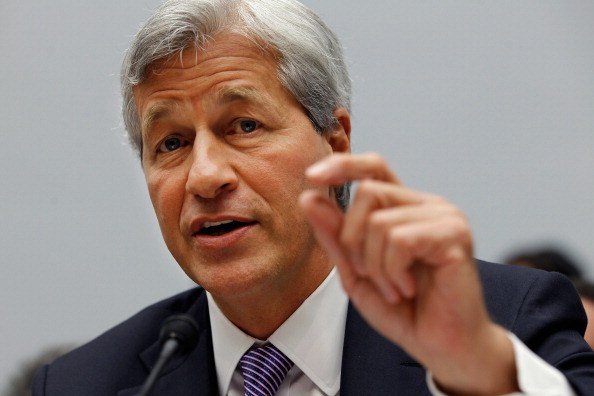 Jamie Dimon, the Chairman, President, and CEO of JPMorgan Chase, has seen immense success throughout his career in the financial world. As of April 2023, Jamie Dimon's net worth is estimated to be more than $2 billion, making him one of the wealthiest individuals in the finance industry.
Dimon was born on March 13, 1956, in New York City and has since built a reputation for his strong leadership and keen business acumen. Over the years, his salary has varied, with figures such as $23 million in 2011 and $28.2 million in 2016, reflecting his significant contributions to the growth and development of JPMorgan Chase.
JPMorgan Chase's financial performance under Jamie Dimon's leadership has been impressive, with revenues of $132.3 billion and a net income of $37.7 billion in 2022 alone. Such figures demonstrate the remarkable business expertise and ability that have contributed to Dimon's substantial net worth in 2023.
Early Life and Education
Jamie Dimon was born in New York City, New York, United States. He was raised in a Greek-American household, with his father and grandfather both being stockbrokers. This early exposure to the world of finance influenced his career choice later in life.
Dimon attended the prestigious Browning School in Manhattan, where he developed a passion for economics. After high school, he went on to pursue higher education at Tufts University, earning a Bachelor's degree in Psychology and Economics in 1978.
Realizing the importance of further education in the competitive world of finance, Dimon enrolled at Harvard Business School. He graduated in 1982 with a Master of Business Administration (MBA), paving the way for his illustrious career in the banking and finance industry.
Career in Finance
American Express and Commercial Credit
Jamie Dimon began his career in finance at American Express in 1982, where he worked in various positions, including assistant to the president. He gained valuable experience in the financial industry and later joined Commercial Credit, a predecessor of Citigroup, in 1987. At Commercial Credit, Dimon played a significant role in the company's merger with Primerica, which led to the formation of Citigroup in 1998.
Citigroup
At Citigroup, Dimon served as the President and Chief Operating Officer, working closely with the CEO and mentor, Sandy Weill. Together, they led the company toward significant growth and expansion. However, due to differences with Weill, Dimon left Citigroup in 1998.
Bank One
After leaving Citigroup, Jamie Dimon became the CEO of Bank One in 2000. He successfully turned the company around and improved its financial performance. In 2004, JPMorgan Chase acquired Bank One, and Dimon was appointed as the President and Chief Operating Officer of the merged entity.
JPMorgan Chase
In 2005, Jamie Dimon became the CEO of JPMorgan Chase, and by 2006, he was also appointed as the Chairman. Under his leadership, the bank has become one of the largest and most successful financial institutions in the world, with a market capitalization of more than $500 billion.
He played a key role in navigating the bank through the 2008 financial crisis.
He has focused on implementing effective risk management strategies and maintaining a strong balance sheet.
JPMorgan Chase has consistently reported record profits during his tenure as CEO.
Jamie Dimon's Net Worth in 2023
Salary and Compensation
Jamie Dimon, the CEO of JPMorgan Chase & Co., has an estimated net worth of more than $2 billion as of April 2023. In 2011, his salary was $23 million, making him the highest-paid CEO in any bank of the United States. In 2013, he received $20 million as compensation for his work. His earnings in 2016 reached $28.2 million.
Stocks and Holdings
A significant portion of Jamie Dimon's net worth comes from his stocks and holdings in JPMorgan Chase & Co. As the CEO of the company, he owns a substantial number of shares that contribute to his overall wealth. In addition to his JPMorgan Chase & Co. holdings, he may have other investments that increase his net worth.
Philanthropy and Social Contributions
Jamie Dimon, with a net worth of $2 billion as of 2023, has been actively involved in philanthropy and social contributions throughout his career. As the CEO of JPMorgan Chase, he has leveraged the bank's resources to initiate and support various charitable and social initiatives.
Under his leadership, JPMorgan Chase has committed millions of dollars to community development, education, and sustainable business practices. For instance, in 2022, the bank reported earning revenue of $132.3 billion and a net income of $37.7 billion while maintaining its quarterly common dividend of $1.00 per share, contributing to a solid foundation for their philanthropic endeavors.
Jamie Dimon has personally overseen several significant philanthropic projects as well, such as the establishment of The Detroit Service Corps. This initiative sends teams of JPMorgan Chase employees to work with local nonprofits in Detroit, providing human capital to help address urgent community needs.
Moreover, the company supports numerous globally recognized nonprofits and charitable organizations, including the United Way, The Nature Conservancy, and the World Wildlife Fund.
Through these philanthropic activities and commitments, Jamie Dimon has demonstrated an unwavering dedication to creating positive change and supporting the communities and industries most affected by economic and social challenges.
Public Image and Reputation
Jamie Dimon, the CEO of JPMorgan Chase, has long been considered one of the most prominent and respected figures in the banking industry. His leadership and financial expertise have led JPMorgan Chase to become the largest bank in the U.S. by assets. As of 2023, his net worth is estimated at $2 billion.
Dimon's reputation has been shaped by multiple factors such as his strategic decision-making, his ability to navigate through financial crises, and his transparent communication style. While he has received praise for steering JPMorgan Chase through the 2008 financial crisis with minimal losses, Dimon has also faced criticism on occasions for his bank's involvement in various controversies.
Despite these challenges, Dimon has managed to maintain a relatively positive image in the public eye due to his commitment to various social and environmental causes. He continuously advocates for corporate responsibility and has pushed for various reforms within the banking sector.
In addition, Jamie Dimon is known for sharing his insights and opinions on global economic trends and financial regulations, thus contributing to important conversations in the financial industry. He remains a influential figure in both the banking world and the wider business community.