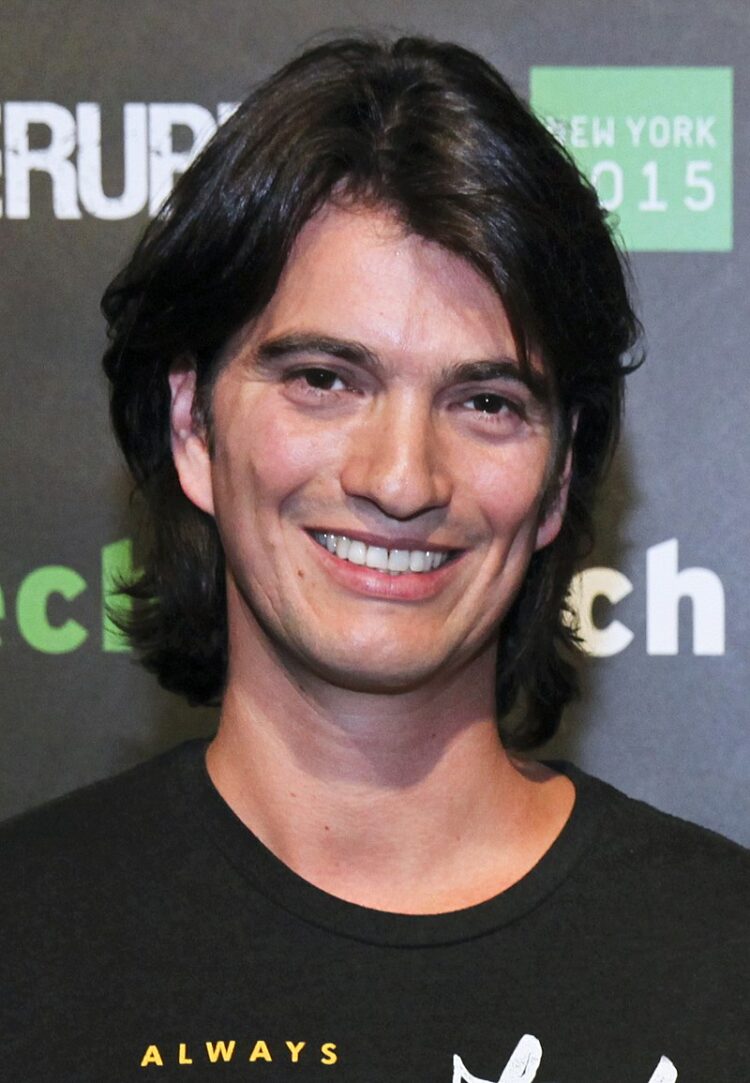 Adam Neumann, the charismatic Israeli-American entrepreneur, is widely recognized as the co-founder and former CEO of WeWork, the coworking company that disrupted the real estate market. Born in 1979 in Beersheba, Israel, Neumann has faced fluctuating fortunes throughout his career. As of March 2023, Forbes estimated the businessman's net worth to be around $2.2 billion. However, this figure has experienced significant changes in the past, influenced by both the rise and fall of WeWork's valuation.
Over the years, Neumann has been at the center of several controversies, primarily stemming from aspects of his leadership style and decision-making. Most notably, a series of events surrounding WeWork's failed initial public offering in 2019 led to his resignation as CEO, followed by a period of decreased net worth. Still, with WeWork going public in October 2021, Neumann's net worth started to recover, suggesting exceptional resilience in the ever-evolving business landscape.
This article will delve deeper into Adam Neumann's personal achievements, setbacks, and financial trajectory, exploring the factors that have influenced his net worth over the years. The information presented will provide insight into the entrepreneurial journey of a man who has both inspired and faced scrutiny in the world of startups and business ventures.
Adam Neumann's Net Worth
WeWork Valuation
Adam Neumann is the co-founder of WeWork, a coworking space provider. As of October 2021, his net worth was reported to be around $2.3 billion. This increase in his wealth was mainly due to WeWork's successful public listing, which ultimately boosted the company's valuation and, consequently, Neumann's stake in it.
SoftBank Investment
One of the key investors in WeWork is SoftBank, a multinational conglomerate that has invested billions of dollars in the company. SoftBank's support and funding played a significant role in WeWork's growth and increase in valuation over the years. Additionally, when WeWork faced a troubling period in 2019, SoftBank stepped in with a bailout package to help stabilize the company.
Stake and Assets
Adam Neumann's net worth primarily comes from his stake in WeWork. Although he resigned as the company's CEO in September 2019, he still holds a substantial share of the company. After WeWork went public, Neumann's stake increased in value, contributing to his current net worth of over $2 billion.
It is important to note that Neumann's wealth is not solely derived from his stake in WeWork. He also possesses various personal assets, such as real estate holdings, which further contribute to his billion-dollar net worth.
Career and Business Ventures
WeWork and Co-founding
Adam Neumann is the co-founder of WeWork, a well-known coworking firm that began in New York. He served as the CEO of the company, creating a startup sensation that revolutionized shared office spaces. His journey with WeWork started with the idea of creating flexible office spaces for entrepreneurs, freelancers, and businesses. The company quickly gained traction, becoming a major player in the commercial real estate world.
Real Estate Investments
Neumann was also involved in various real estate investments. He was known for buying properties and then leasing them back to WeWork, a move that came under scrutiny. This strategy, however, allowed Neumann to accumulate substantial holdings in the real estate sector, increasing his overall net worth.
SPAC and BowX Acquisition Corp
More recently, Adam Neumann ventured into the world of Special Purpose Acquisition Companies (SPAC). He is affiliated with the Miami-based BowX Acquisition Corp in undisclosed capacities. SPACs are investment vehicles that allow companies to bypass the traditional IPO process, providing new opportunities for investors and start-up entrepreneurs alike.
Adam Neumann's Personal Life
Family Background
Adam Neumann was born in 1979 in Beersheba, Israel. His parents divorced when he was seven, and he lived in 13 different homes by the time he was 22.
Education and Early Life
Neumann suffers from dyslexia and could not read or write until he was in third grade. He spent a part of his educational life in Tel Aviv, where he grew up. After completing his military service in Israel, Neumann moved to New York City to explore new opportunities.
Relationship with Rebekah Neumann
Adam Neumann is married to Rebekah Neumann, who was previously involved in WeWork's operations. The couple has a strong bond and has even purchased properties in The Hamptons together with their longtime friend and business partner, Miguel McKelvey.