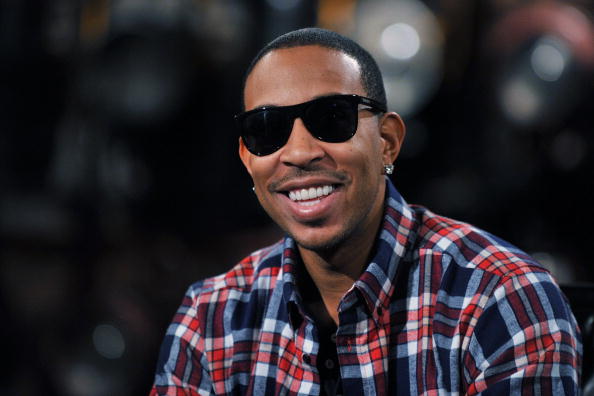 Ludacris is an American rapper, entrepreneur, and actor with an estimated net worth of $25 million. Along with rappers Big Boi and Andre 3000, Ludacris is one of the first rappers to achieve commercial success from the Dirty South.
Christopher Brian Bridges was born on September 11, 1977 in Champaign, Illinois. Bridges wrote his first rap song at the age of 9 while moving to Atlanta and joined an amateur rap group three years later.
In 1998, Ludacris released his first album with the help of Timbaland entitled Incognegro. Despite the failure of the album, Ludacris would persevere on to release his second album Back for the First Time which became his first major success thanks to the singles "What's Your Fantasy" and "Southern Hospitality". His next two albums were received with mixed success, but sales were buoyed by the release of single "Stand Up", which appeared on the album Chicken-N-Beer.
Ludacris would go on to release five more albums: Red Light District in 2004, Release Therapy in 2006, Theater of the Mind in 2008, Battle of the Sexes in 2010, and Ludaversal in 2014. None of these albums were met tremendous success, but it's still remains to be seen what will happen with his latest effort. What has saved Ludacris' career is the fact he's always had major singles on his albums despite not putting together complete efforts.
In addition to his music career, he's done well earning money acting and endorsing. He has had main roles in the films Fred Claus, RocknRolla, 2 Fast 2 Furious, and the movie Crash, which he was awarded a SAG Award. In total, he's appeared in 19 films and he's scheduled to feature in the next two Fast & Furious films in 2015 and 2016. Once again, being part of that franchise certainly helps him financially, but it'll be interesting to see how the films do without the late Paul Walker.
Ludacris is the co-founder of his own record label, Disturbing the Peace, an imprint distributed by Def Jam. He is the co-owner of Conjure Cognac Liquor and has his own line of headphones manufactured by Soul Electronics. He also maintains significant real estate holdings.
His philanthropic efforts are admirable. He's joined a joint effort between Dosomething.org and Better World Books to collect books to help restock book shelves in New Orleans. He's also started the Ludacris Foundation. The aim of the foundation is to inspire the youth through education, memorable experiences, and helping the youth help themselves. The focus is what Ludacris calls the Three L's – Leadership and Education, Living Healthy Lifestyles, and LudaCares.
Ludacris' net worth is attributed to his music, film roles, and entrepreneurial activity. Ludacris seems to have a solid footing behind his $25 million. However, his music is clearly a thing of the past. If he wishes to make money with music it'll most likely be on someone else's record. His focus should be more on his business and acting to sustain himself. The Dirty South rap is no longer something that is craved by the masses so Ludacris must evolve.