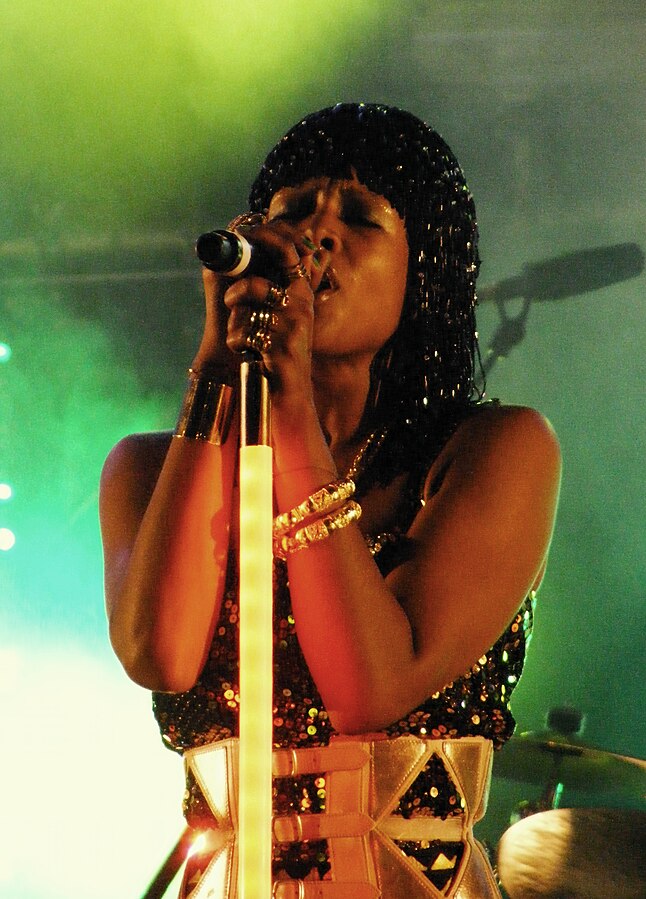 Kelis is an American singer-songwriter and chef who rose to fame in the late 90s with her unique style and sound. Born in Harlem, New York City in 1979, Kelis Rogers began her music career at a young age as a student at the prestigious Fiorello H. LaGuardia High School of Music & Art and Performing Arts. She later collaborated with notable producers such as Pharrell Williams and Chad Hugo, forming a partnership that would set the stage for her impressive career in the music industry.
Over the years, Kelis has maintained a remarkable foothold in the world of entertainment, with several commercially successful hits like "Milkshake" and "Caught Out There." Her bold, innovative musical style has garnered her a dedicated fan base, and her endeavors outside of the music industry, such as her passion for cooking, have only enhanced her influence as a cultural icon. As of 2023, Kelis' net worth is estimated to be around $4 million, a testament to her talent and creativity within the industry.
This article delves into the factors that have contributed to Kelis' financial success, exploring her many achievements and career milestones which have bolstered her net worth through the years. As we examine her journey, we gain insight into the resilience and dedication required to leave a lasting impact in the ever-changing music landscape.
Early Life
Kelis Rogers, known mononymously as Kelis, was born on August 21, 1979, in Harlem, New York City. She discovered her passion for music at a young age and started her journey in the industry when she was only 14. Kelis gained admission to the prestigious Fiorello H. LaGuardia High School of Music & Art and Performing Arts, where she honed her skills and developed her talent.
During her time at the LaGuardia High School, Kelis learned to play the saxophone and earned a spot in the Girls Choir of Harlem. This experience further solidified her dedication to music and led her to work with renowned music producers and artists in her later years.
After graduating from high school, Kelis took on various jobs while pursing her musical dreams. It was during this time that she started working with Pharrell Williams and Chad Hugo, collectively known as The Neptunes. This collaboration would pave the way for her career and contribute to her net worth, which is estimated to be $4 million as of 2023.
Kelis's early life laid the foundation for her diverse career, which spans across R&B, Hip Hop, Soul, and Electronic music genres. The experiences she had and the people she worked with during her formative years ultimately shaped her artistry and contributed to her success in the music industry.
Net Worth & Career
Kelis, an American singer-songwriter, has amassed a net worth of $4 million throughout her career. She began her journey into the music industry at a young age when she was admitted to New York's Fiorello H. LaGuardia High School of Music & Art and Performing Arts at the age of 14.
During her career, Kelis has collaborated with well-known producers such as Pharrell Williams and will.i.am to produce popular tracks. She signed her first record deal at the age of 20 and released her debut album, Kaleidoscope, in 1998. This was followed by her second album, Wanderland, in 2001. Although both albums performed well in Europe, Asia, and Latin America, they did not achieve mainstream success in the United States.
Kelis' net worth has grown over the years through her various studio album releases and collaborations. She released six studio albums in total, which include hits like "Milkshake" and "Caught Out There." Despite not being one of the wealthiest celebrities in the industry, she has made a name for herself with a unique style and consistent musical output.
Some key points about Kelis' career are:
Initial collaborations with producers The Neptunes (Pharrell Williams and Chad Hugo)
First album, Kaleidoscope, released in 1998
Six studio albums released in total
Kelis has also ventured into other areas such as acting and entrepreneurship, further contributing to her net worth. In summary, Kelis' $4 million net worth is a result of her successful career as a singer, songwriter, and various other creative pursuits.
Other Ventures
Kelis, an American singer and songwriter, has an estimated net worth of $4 million. Apart from her successful music career, Kelis has ventured into other fields which have contributed to her overall net worth.
One of her notable endeavors is her passion for cooking. In 2008, she attended Le Cordon Bleu culinary school, where she trained as a saucier. This education led to the release of her own cookbook, "My Life on a Plate," which features her favorite recipes and personal anecdotes. In addition, she launched a line of gourmet sauces called "Bounty & Full" that includes various flavors of hot sauce and glazes.
In the realm of television, Kelis has also made a mark. She hosted a cooking show on the Cooking Channel, titled "Saucy and Sweet," which showcased her culinary expertise and love for food. Moreover, in 2019, she participated in the UK version of "The Masked Singer," where she competed as the Daisy and was eventually unmasked.
Kelis has also dabbled in acting, appearing in a few films and television shows. Some of her acting credits include her role in the 2004 film "Volcano High" and guest appearances on TV shows like "Mission Catwalk" and "The Tonight Show Starring Jimmy Fallon."
Finally, she has used her keen sense of fashion by collaborating with various brands and launching her own fashion line, "Cake." The line features bold patterns and colors, reflecting her unique sense of style. Through these various ventures, Kelis has diversified her income sources and solidified her net worth.
Personal Life
Kelis was born in Harlem, New York City, in 1979. She attended the prestigious Fiorello H. LaGuardia High School of Music & Art and Performing Arts when she was 14 years old. It was during her time at this school that she began working with notable producers like Pharrell Williams and Chad Hugo, who are known as The Neptunes.
In her personal life, Kelis has experienced a few significant relationships. She married rapper Nas in 2005, and the couple had a son together named Knight. Unfortunately, their marriage ended in divorce in 2010. Since then, Kelis has found love again and married real estate agent Mike Mora in 2014. Together, they have a son named Shepherd.
Her career has spanned various genres, including R&B, hip-hop, soul, and electronic music. Some of her popular tracks have been produced by notable producers like will.i.am and Pharrell Williams.
In June 2023, The Sun reported that Kelis was dating actor Bill Murray.