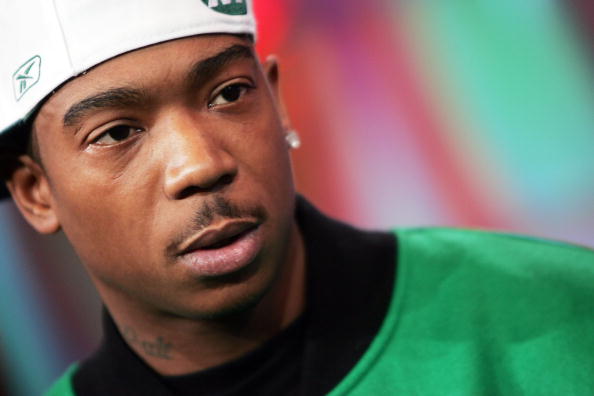 Ja Rule is an American rapper, singer, and actor who has an estimated net worth of $5 million. He had several hits that made the top 20 U.S. Billboard Hot 100 before his career slowly faded.
Jeffrey Atkins was born on February 29, 1976 in Queens, New York. He was raised by his mother, Deborah, a social worker and his grandparents. He began his rap career in 1993 with his classic rap group Cash Money Click. Five years later he signed with Def Jam Records, when he was featured on Jay Z's "Can I Get A…". Ja originally wrote the song and it was going to be his solo performance until Jay Z heard it.
Ja Rule would go on to release nine studio albums none coming close to the popularity of his first album Venni Vetti Vecci. His albums have earned him four Grammy nominations and has earned 6 top ten albums. While releasing albums Ja also made appearances in various movies including Fast and the Furious. Most recently, it was announced that Ja Rule and Irv Gotti has relaunched Murder Inc. Records.
Ja Rules net worth has taken a hit from his legal issues as well. In July of 2007, he was arrested for drug and gun possession while with Lil Wayne. For the incident, he received a two-year prison sentence that started on June 8, 2011. In addition to his two years, he also received 28 months for tax evasion that would run concurrently with his drug and weapon possession sentencing. Ja Rule reportedly failed to pay taxes on over $3 million of earnings between 2004-2006. He was held in Brooklyn's Detention Center and was released on May 7, 2013.
Throughout his career he's earned significant sums of wealth from his personal albums, appearances on other tracks and acting career. He has also had many legal issues and "beefs" with other hip hop artists including everyone at the label at Shady/Aftermath Records. His beef with 50 Cent was perhaps one of the larger conflicts in the hip-hop industry over the past ten years. The feud ran for over ten years from 1999-2011 with numerous attacks on one another. Later, Ja would acknowledge that 50 Cent took a toll on his success and prominence. Both Ja and Irv Gotti admitted that 50's success was a terrible hit to Ja's growth at the time.
The key is now whether Ja Rule can recover from his legal issues and downward trend from his career. Amazingly, despite all the issues and negative events he's had in his life he's still managed to maintain a net worth of $5 million. His last album was released in 2012 without any news of a new album in the making. It could be that we report Ja Rule's net worth is gone in a few years, which would be a shame because he was one of the more prominent rappers in the late 90's and early portion of this century. He was successful enough in the early have of his career to carry over some money to this day. That won't last for long though…