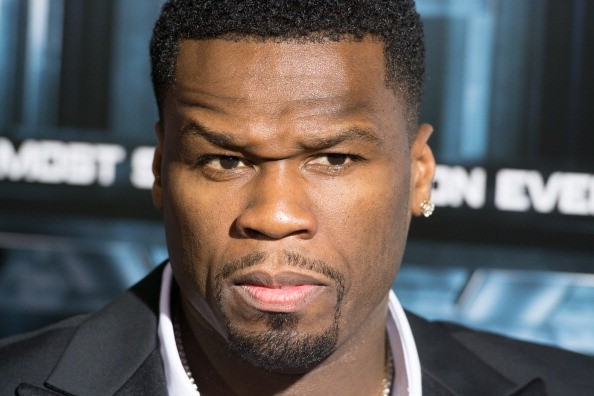 50 Cent, an American rapper, producer, actor, and entrepreneur, has had a remarkable career with numerous chart-topping albums and successful business ventures. As of April 2023, his net worth is estimated to be $40 million.
From his beginnings in the music industry to his numerous entrepreneurial endeavors, 50 Cent has persevered and amassed a significant fortune. At one point during his career, he faced financial struggles due to bankruptcy but was able to recover and continue building his wealth.
Throughout this article, the various aspects of 50 Cent's financial journey will be explored, from the milestones in his music career to his various investment decisions and celebrity endorsements. This examination aims to provide a comprehensive understanding of how 50 Cent achieved his current net worth.
50 Cent Net Worth
50 Cent is an American rapper, producer, actor, and entrepreneur who has an estimated net worth of $40 million. He has earned over $250 million throughout his career from his chart-topping albums, singles, and various business ventures.
50 Cent faced financial challenges in 2015, following which he filed for bankruptcy. However, he was able to recover financially over the years, and by 2018, his net worth was estimated at $40 million. This figure has remained relatively stable since then.
Early Life and Background
Curtis James Jackson III, better known as 50 Cent, was born on July 6, 1975, in Queens, New York. He grew up in the South Jamaica neighborhood, which was known for its high crime rates and drug-infested streets. 50 Cent's mother, Sabrina, was only 15 years old when she gave birth to him. She was a drug dealer who was tragically murdered when Curtis was just 8 years old.
After his mother's death, 50 Cent's grandmother took on the responsibility of raising him. As a young boy, he found himself surrounded by crime and violence. 50 Cent followed in his mother's footsteps and started dealing crack cocaine at the young age of 12. The dangerous lifestyle exposed him to numerous brushes with the law and various harrowing experiences, one of which included surviving a house fire where he and his grandmother lived.
Realizing the grim circumstances of his life, 50 Cent sought a way out through music. He began rapping and eventually caught the attention of the hip-hop community, which led to his entry into the entertainment industry. His tenacity and determination to turn his life around resulted in the tremendous success he enjoys today.
Rise to Stardom
From the Streets to the Studio
50 Cent, born Curtis Jackson, started his career in the late 1990s. He quickly gained recognition in the underground hip-hop scene with his track "How to Rob," where he humorously described robbing various famous artists. After being discovered by Jam Master Jay from the legendary group Run-DMC, 50 Cent was signed to his label and released his debut album "Power of the Dollar." However, circumstances took a drastic turn when he was shot nine times in 2000, leaving the rapper fighting for his life and subsequently dropped from his record label Columbia.
Collaboration with Eminem and Dr. Dre
After his recovery, 50 Cent caught the attention of Eminem and Dr. Dre, two prominent figures in the hip-hop world. The duo signed him to their respective labels, Shady Records and Aftermath Entertainment, both under the umbrella of Interscope Records. This partnership provided 50 Cent with the opportunity to work with Eminem and Dr. Dre as both mentors and collaborators, which would prove invaluable for his future success.
Mainstream Success
In 2003, 50 Cent released his groundbreaking album, "Get Rich or Die Tryin'," produced by Dr. Dre and Eminem. The album's lead single, "In Da Club," became an instant hit, reaching the top of the charts and propelling 50 Cent into mainstream stardom. The album itself sold over 12 million copies worldwide, and further established 50 Cent as one of the leading voices in the rap industry. From that point on, 50 Cent rose to prominence as an influential rapper, which would eventually lead to other business ventures and opportunities.
Notable Albums
50 Cent, an American rapper and businessman, has released several notable albums throughout his career, contributing to his impressive net worth. Among his most popular works are his debut album "Get Rich or Die Tryin'", "The Massacre", and "Animal Ambition".
In 2003, 50 Cent released "Get Rich or Die Tryin'", which became a massive success, earning him numerous accolades and skyrocketing his popularity in the music industry. The album featured hit singles like "In Da Club" and "21 Questions", with the former topping the Billboard Hot 100 chart. Not only did the album receive critical acclaim, but it also went on to sell over 8 million copies in the United States and 12 million copies worldwide.
Following up on his debut album's success, 50 Cent released "The Massacre" in 2005. This album included hit singles such as "Candy Shop", "Just a Lil Bit", and "Outta Control", all of which reached Top 5 spots on various charts. "The Massacre" maintained his momentum, selling over 5 million copies in the United States and enjoying similar success abroad.
In 2014, marking a major shift in his career, 50 Cent left his longtime record label, Interscope, and released "Animal Ambition" independently. Although it did not achieve the same level of commercial success as his previous albums, it showcased his ability to evolve as an artist while maintaining his signature sound. The album featured singles like "Pilot" and "Smoke", and reached the Top 10 on the Billboard 200 chart.
Business Ventures and Investments
As a versatile businessman, 50 Cent has ventured into various industries and has been involved in numerous successful projects. These ventures have substantially contributed to his net worth and have established him as an entrepreneur in the world of business.
One of his most notable business ventures is G-Unit Records, a record label founded in 2003. The label has produced several chart-topping albums and singles, adding to his wealth considerably.
Another successful venture of 50 Cent is the G-Unit Clothing line, which has seen significant success in the fashion industry. This clothing line has not only boosted his earnings but also strengthened his brand in the market.
Additionally, 50 Cent has been a key investor in Vitamin Water, a popular health beverage brand. His investment proved to be a lucrative one when Coca-Cola acquired the company, resulting in a substantial payout for the rapper.
As a producer and entrepreneur, 50 Cent has been involved in film and multimedia projects. His role as a film producer and record producer has further expanded his portfolio and contributed to his net worth. Some of his film projects include "Get Rich or Die Tryin'" and "Southpaw," in which he also starred as an actor.
Beyond these ventures, 50 Cent has also been associated with other investments and endorsements, including sneakers and energy drinks. Overall, his diverse business ventures and investments have played a significant role in building his net worth and have demonstrated his ability to excel in various industries.
Acting Career
50 Cent has proven himself to be a successful actor as well as a rapper, with his acting career playing an important role in his net worth. One of his most significant acting roles came in the form of the television drama series, "Power."
"Power" was created by Courtney Kemp, and 50 Cent not only starred in the series but also served as an executive producer. It enjoyed a successful run spanning six seasons and became a significant contribution to 50 Cent's net worth and overall career success.
50 Cent's acting prowess had also led him to collaborate with some industry heavyweights such as Al Pacino and Robert De Niro. For example, he co-starred alongside these two legendary actors in the 2008 crime drama film, "Righteous Kill."
Besides his major roles, 50 Cent has made numerous other appearances in films and TV series, reflecting his versatility and passion for the craft. These roles have not only enriched his acting experience but also added to his net worth over the years.
Awards and Achievements
50 Cent, as an accomplished rapper and entrepreneur, has received numerous awards throughout his career. His music and performances have been recognized by prestigious award shows and organizations, including the Grammy Awards, World Music Awards, American Music Awards, BET Awards, and Billboard Music Awards.
Among his notable accolades, 50 Cent has been nominated for 13 Grammy Awards throughout his career, winning one in 2010 for Best Rap Performance by a Duo or Group for his collaboration with Eminem and Dr. Dre on the song "Crack a Bottle". These nominations not only highlight his talent as a rapper but also showcase his ability to work effectively with other artists in the industry.
Besides the Grammy Awards, 50 Cent has also found success at the World Music Awards. He received awards in various categories, such as World's Best-Selling Rap Artist, which substantiates his global appeal and impact on the music scene.
At the American Music Awards, 50 Cent has consistently been recognized for his musical contributions, earning multiple nominations and winning awards such as Favorite Rap/Hip-Hop Artist and Favorite Rap/Hip-Hop Album.
The BET Awards have also showered 50 Cent with praise, as he has won several awards in categories like Best New Artist and Viewer's Choice. These awards demonstrate 50 Cent's popularity among fans and his continued influence in the hip-hop community.
Finally, the Billboard Music Awards have acknowledged 50 Cent's success on the charts by granting him multiple awards throughout his career. He has won awards such as Top Artist, Top Male Artist, and Top R&B Album, proving his dominance in the music industry and his ability to excel in different genres.
Legal Issues and Controversies
Over the years, 50 Cent has faced numerous legal issues and controversies. Beginning with his early involvement in drugs and guns at age 12, he was arrested in 1994, resulting in a series of legal battles that extended even after his music career took off in 2003. According to the rapper, he has spent an incredible $23 million on legal issues since then.
One of the primary reasons for 50 Cent's decline in net worth was his legal troubles, which eventually led to him filing for bankruptcy in 2015. With debts of around $36 million, the rapper was under significant financial strain. A prominent case involved a sex tape lawsuit filed by Lavonia Leviston, the ex-girlfriend of fellow rapper Rick Ross. 50 Cent was ordered to pay Leviston $7 million in damages, further hurting his financial standing.
In an effort to resolve his debt, 50 Cent filed for Chapter 11 bankruptcy protection. This allowed him to reorganize his financial affairs and negotiate repayment terms with his creditors. During this time, the rapper also made headlines for posting images of himself posing with fake money on social media. This led to further legal scrutiny and questions about his honesty in reporting his true financial state.
Throughout his legal struggles, 50 Cent's real estate holdings have also been a topic of discussion. At one point, he owned a 52-room mansion in Connecticut that was once owned by famed boxer Mike Tyson. However, the rapper had difficulty selling the property due to its extravagant size and eventually had to sell it at a significant loss.
Personal Life
50 Cent, born Curtis James Jackson III, had a rough upbringing in the South Jamaica neighborhood of Queens, New York. Born on July 6, 1975, he grew up amidst violence and crime, which influenced his later music and persona.
Despite his challenging beginnings, 50 Cent has proven that personal growth and financial recovery are possible. He is a father, having two sons named Marquise and Sire Jackson. Although he had a strained relationship with his older son Marquise, he is known to have a close bond with his younger son Sire.
50 Cent has been romantically linked to several high-profile women throughout his life. Some of his past relationships include Vivica A. Fox, Ciara, and Chelsea Handler. He has also been involved in numerous feuds with other celebrities, most notably with fellow rapper Ja Rule, which lasted for several years.
With a current net worth of around $40 million, 50 Cent has proven that even amidst bankruptcies and legal battles, financial recovery is possible. His success story serves as an example of persevering through adversity and overcoming obstacles in life.
Collaborations with Other Musicians
Throughout his career, 50 Cent has worked with a variety of influential musicians, both from his own record label and other major artists within the industry. His collaborations have allowed him to maintain a presence in the rap and hip-hop scene, further solidifying his impact on the music world.
As the founder of G-Unit records, 50 Cent has had the opportunity to collaborate with artists signed to his label, such as Lloyd Banks and Young Buck. These collaborations contributed to G-Unit's growth as a powerful music collective, as well as 50 Cent's continued relevance as a songwriter and rapper.
50 Cent also teamed up with some well-known artists outside of his own label. He has collaborated with legends like Snoop Dogg and Ice Cube, showcasing his versatility as a rapper. Further, working with legendary producers such as Timbaland and Swizz Beatz has allowed 50 Cent to experiment with different sounds and styles.
Some notable collaborations involve industry giants such as Jay-Z, Kanye West, T.I., and Nas. These partnerships showcase his ability to remain connected to the rap community and illustrate his influence and impact as one of the top rappers in the industry.
Other notable artists that 50 Cent has worked with include LL Cool J and the late Sabrina. Sharing the stage with these musicians allowed him to create unique songs that gained popularity among his diverse fan base.
Collaborations with other artists have not only contributed to 50 Cent's success but also enriched his musical legacy. His willingness to work with various rappers and producers has allowed him to remain adaptable and relevant in an ever-changing industry.
50 Cent's Influence on Pop Culture
50 Cent's impact on pop culture extends far beyond his contributions to the hip hop industry. As a rapper, entrepreneur, actor, and producer, he has played a significant role in shaping today's entertainment landscape.
In the early 2000s, 50 Cent's music brought a fresh sound to the hip hop scene. His debut album, "Get Rich or Die Tryin'", released in 2003, quickly became a commercial success and gained critical acclaim. The album not only solidified 50 Cent's presence in the rap world but also influenced a new generation of hip hop artists with its blend of gritty street tales and catchy hooks.
As an entrepreneur, 50 Cent has been undeniably successful. In 2004, he entered into a partnership with Glaceau, the company behind Vitamin Water. This venture significantly boosted both the brand's popularity and 50 Cent's net worth. The Wall Street Journal reported in 2007 that Coca-Cola's acquisition of Glaceau earned the rapper around $100 million. This business endeavor showcased 50 Cent's business acumen, and it became a pop culture reference when other celebrities also ventured into the world of product endorsements and investments.
Television and Film:
50 Cent's influence on pop culture can also be observed through his work in television and film. As an actor, he has appeared in numerous movies, such as "Get Rich or Die Tryin'", "Righteous Kill", and "Southpaw". His performance in these films has demonstrated his versatility as an entertainer.
Through his production company, G-Unit Film & Television, 50 Cent has served as an executive producer for multiple successful television series, including the popular crime drama "Power" and its spin-off "Power Book II: Ghost", which have both garnered substantial viewership and contributed to mainstream television trends.
All in all, 50 Cent has left an indelible mark on pop culture through his achievements in hip hop, entrepreneurship, and the entertainment industry. His impact extends across multiple domains, and his influence can still be felt today.