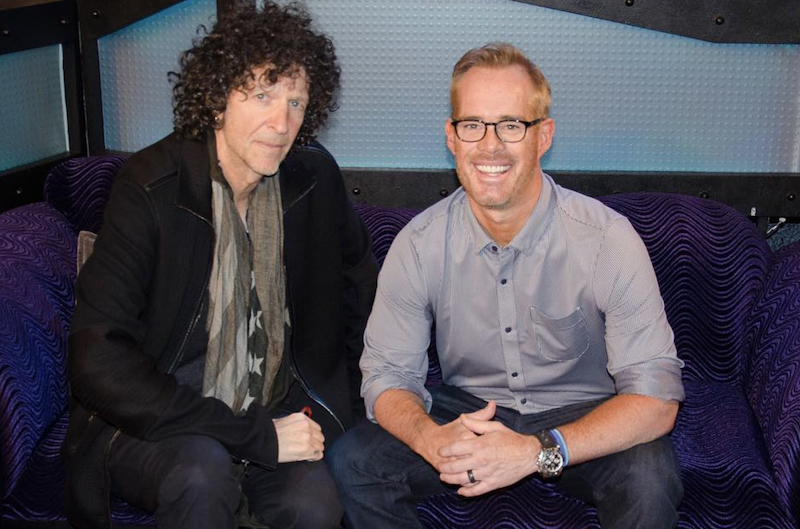 Instagram
Joe Buck, a renowned American sportscaster, has made a significant impact in the world of sports broadcasting. Born in 1969, the son of legendary sportscaster Jack Buck, Joe has continued the family legacy, lending his impressive announcing skills to both Major League Baseball and National Football League coverage. Over the years, he has garnered a massive following for his captivating commentary and his ability to bring excitement and emotion to live sports events.
With a career spanning more than two decades, Joe Buck's financial success is no surprise. His net worth is currently estimated at $35 million, which is quite an accomplishment in the competitive field of sports broadcasting. In recent years, Buck signed a blockbuster deal with ESPN and ABC, earning him a lucrative annual salary of $12.5 million. His dedication to his craft and unwavering passion for sports has undoubtedly translated into an impressive and well-deserved fortune.
Net Worth
Joe Buck, a renowned sports announcer, has accumulated a substantial net worth throughout his career. According to Celebrity Net Worth, his net worth is estimated to be around $35 million. This impressive financial status has largely been built over the years due to his consistent work as a commentator for essential sports events.
His income can also be attributed to his salary, which is reported to be $12.5 million per year. This substantial yearly income comes as a result of the blockbuster deal he signed with ESPN and ABC one year ago. It is worth noting that Joe Buck's income could potentially increase in the future with any revisions to his contract or additional employment opportunities.
In addition to his work as a broadcaster, Joe Buck's additional revenue streams have contributed to his overall net worth. These may consist of endorsement deals, appearances in various TV shows, and other media-related engagements. It is evident that Joe Buck's vast experience and skill in the sports broadcasting industry have played a significant role in his prosperous financial standing.
Early Life
Joe Buck was born Joseph Francis Buck on April 25, 1969, in St. Petersburg, Florida. He is the son of legendary sportscaster Jack Buck and had a strong connection with sports from an early age. Joe's passion for sports broadcasting was heavily influenced by his father's successful career as a play-by-play announcer.
Joe studied at Indiana University and gained valuable experience by broadcasting football and basketball games for the college radio station. After completing his education, he began working alongside his father on St. Louis Cardinals broadcasts. This opportunity helped him develop his skills and establish his own identity in the sports broadcasting world.
Over the years, Joe Buck has built a successful career as an American sportscaster, working for various networks such as ESPN and Fox Sports. He has been the lead play-by-play announcer for National Football League (NFL) and Major League Baseball (MLB) coverage, making a name for himself in these prominent roles. As of 2023, his net worth is estimated to be around $35 million and he enjoys a generous salary of $12.5 million per year.
Throughout his journey, Joe Buck has remained dedicated to his craft, exhibiting a confident, knowledgeable, and clear tone of voice. He has managed to carve out his own space in the world of sports broadcasting, while staying true to his roots and following in his father's footsteps.
Career
Joe Buck has had a long and successful career as a sportscaster, starting with his work at Fox Sports in 1994. He quickly gained recognition for his talent and skill, handling major sports events like the NFL and MLB games. Joe played a crucial role in the growth of Fox Sports since its inception and later transitioned to ESPN, where he continues to be a prominent sportscaster today.
In his career, Buck has enjoyed several incredible achievements that not only showcase his skills but also contribute to his impressive net worth. In addition to his work as a play-by-play announcer, Joe has received numerous awards and recognition for his sportscasting abilities. Some of his career highlights include:
Multiple Emmy Awards for his outstanding work as a play-by-play broadcaster
The youngest announcer, at the age of 25, to call an NFL game on network television
The youngest announcer to handle a World Series broadcast
While working at Fox Sports, Joe Buck became a household name for fans of football and baseball. He was known for his unique voice and insightful commentary, which set him apart from other commentators in the industry. His success also led to a lucrative salary of $12.5 million per year, making him one of the highest-paid sportscasters in the industry.
[curriculum-vitae][Joe_Buck][en-NZ]In 2022, Joe Buck made headlines when he did not call the game for Fox Sports in the World Series for the first time in years. This change marked a new chapter in his career, as he continues to make his mark in the world of sports broadcasting with ESPN and maintains his position as one of the most respected and successful sportscasters around.
Personal Life
Joe Buck, born Joseph Francis Buck on April 25, 1969, is a renowned American sportscaster best known for his outstanding work with ESPN and Fox Sports (source). Hailing from a family deeply rooted in the sports broadcasting industry, he is the son of legendary sportscaster, Jack Buck. Joe successfully carried forward his father's legacy and earned numerous accolades throughout his illustrious career.
In his personal life, Joe Buck has experienced a few ups and downs. He has been married twice. His first marriage ended in divorce, but he eventually found love and stability with his current wife, Michelle Beisner. Michelle is a prominent reporter and television host, specializing in sports coverage. Together, the couple has two children, twin sons born in 2018.
The sportscaster's dedication to his profession has rewarded him with financial success as well. With an estimated net worth of $15 million, Joe Buck ranks among the wealthiest in his field (source). A significant portion of his earnings comes from his annual salary of around $12.5 million (source).
A confident, knowledgeable, and neutral figure in the commentary booth, Joe has established a reputation for his exceptional play-by-play announcing for major National Football League and Major League Baseball games. His voice has become synonymous with some of the most significant sporting events across America. Overall, Joe Buck's personal life reflects his dedication and love for the world of sports, a path well-trodden by his family's legacy in the industry.