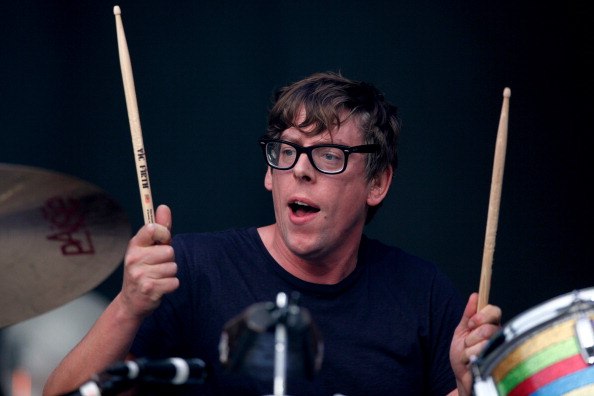 Patrick Carney is a rock star with a net worth of $12 million. Born in 1980 in Ohio, Carney is a rock musician who has a stellar career with the band The Black Keys. The bank is one that focuses on blues rock and is very big, especially in Akron where Carney is from. Born the child of a news reporter and a municipal deputy clerk, Carney had a normal upbringing in a suburban community. His parents chose to separate and his father remarried another reporter. It was only after his parent's divorce and the fact that he spent his time split equally between their two homes that he met his future band mate and friend, Dan Auerbach, living in his father's neighborhood. This was, perhaps, the moment that changed both their lives forever.
In 2001, The Black Keys released their first of many albums. Over the next few years, the band released several and many of those were critically acclaimed. They also did their own things in the process, with Carney off in another band at times and also becoming a judge at the ninth annual Independent Music Awards. He supported new and up and coming musicians doing this, having remembered what it was like to be one himself. Patrick Carney is a good musician, and he's spread the love over the course of his long career with the Black Keys.
In addition to his career as a drummer for his own band, Carney is also a producer and a business owner. He founded Audio Eagle Records, and he focuses on helping produce the albums he feels are worth it to the rest of the world. To date, he's helped to produce several successful albums, leading to the success of his business. It's his production company and his band that help Carney earn his money. The vast majority of his net worth was accumulated through his company and his band and the sales of their records and their success.
In his personal life, Patrick Carney has been a bit less successful at times. He married his first wife in 2007 and then the couple went through a very nasty divorce in 2009. The couple spent a great deal of time bashing one another in the press before they finally got tired of talking about one another. That's when he met his second wife, Emily Ward. He proposed to her just before he made an appearance at the Grammys in 2011 and were married the following year in an elaborate ceremony officiated by actor Will Forte in Nashville.
The couple invited more than 350 guests to their wedding, including Shaun White, pro snowboarder, who was arrested just hours after the wedding when he was back in his hotel making a mess and vandalizing the property. Patrick Carney has earned a great deal of money in his career, and he will continue to do so with the release of critically acclaimed albums and his production company, which introduces the world to new artists and new sounds.
Photo by Simone Joyner/Getty Images