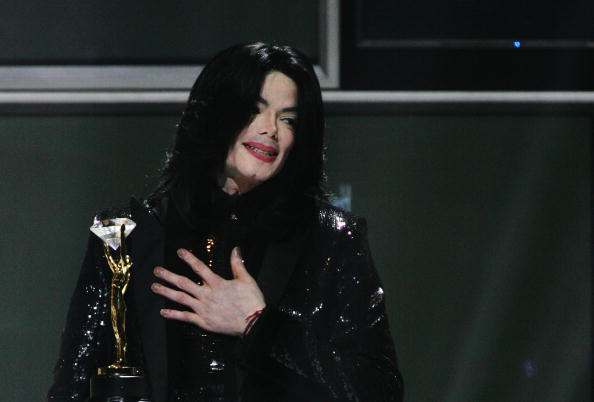 Michael Jackson was an American recording artist, actor, producer, dancer, businessman, and philanthropist with an estimated net worth of $600 million. Jackson, known as the king of pop, died of cardiac arrest at the age of 50-years old.
Michael Joseph Jackson was born on August 29, 1958 in Gary, Indiana. He was the eighth of ten children by Katherine and Joseph Jackson. In 1964, Michael joined his brothers Jackie, Tito, Jermaine, and Marlon to create The Jackson 5. Jackson handle vocals and dancing a the group toured around the Midwest for two years between 1966 and 1968.
After struggling to truly launch the band with local record label Steeltown, The Jackson 5 signed with Epic Records in June of 1975 and changed their name to The Jacksons. Their first album with Epic, entitled Off The Wall, secured the highest royalty in the music industry generating 37% wholesale profit.
Jackson's solo career really took off in the early 1980s. He had released solo albums prior to this time, but nothing came close to the success he saw from the Thriller album released in 1982. In total, Jackson would release 11 solo albums and sell over 750 million albums worldwide, including 35 million following his death. Jackson would also appear in 10 films and go on only four world tours, which would still gross hundreds of millions of dollars.
It is estimated that Jackson has earned close to $1 billion in his lifetime. His actual net worth is a hotly debated topic due to IRS implications and various costs not taken into consideration. Clearly, his most valuable asset is his music catalog. Jackson made an incredible business decision in November of 1984 when he bought The Beatles catalog ATV music for $47.5 million. The Beatles catalog was eventually merged with Sony in a 50/50 venture called Sony/ATV, which is estimated to be worth $2 billion today.
Despite Jackson's incredible earnings he has significant expenses against his estate. He's been required to pay close to $100 million in lawsuits ranging from child molestation to unsuccessful business venture expenses. Jackson also took out a $380 million loan against his estate to fund his lavish lifestyle. Toward the end of Jackson's life he was headed toward a financial tailspin. Many experts believe that he would not be able to pay back the $380 loan after spending it all. It is reported that this is why Jackson was forced to move forward with the 'This Is It' tour, which contributed to his untimely death.
Overall, despite the many discrepancies over Jackson's life there is no doubt his legacy is cemented as the King of Pop.His net worth will be a topic that is hotly debated for years to come. The fact that some argue he is actually in debt and others project his net worth to be around $600 million is pretty astounding. Regardless, Jackson has one of the, if not the, most successful music catalogs of all-time. Amazingly, the number was built without major business ventures. He's clearly one of the most successful music artists of all-time and will be forever remembered for changing the industry.