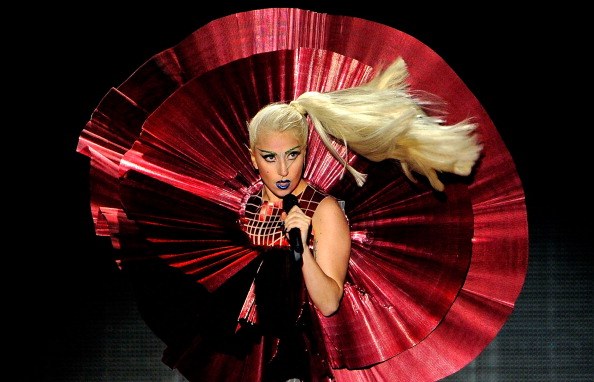 Lady Gaga is an American recording artist, activist, record producer, businesswoman, fashion designer, philanthropist, and actress with an estimated net worth of $190 million. Gaga is projected to be one of the top-grossing pop artists in the history of music by the end of her career.
Stefani Joanne Angelina Germanotta was born on March 28, 1986 in New York City, New York. She is the daughter of Joseph Germanotta and Cynthia Bisset. Despite Gaga's affluent upbringing, she claims both her parents came from lower class families. In high school, Gaga performed lead roles in productions, but it wasn't until after high school did she really start to harness her creative talents.
Gaga's career began to materialize when she linked up with music producer Rob Fusari, who is credited with giving her the name "Lady Gaga". The two set up a company called Team Lovechild and began recording music. It wasn't long before that music ended up at Def Jam Recordings and Gaga was signed. Sadly, Gaga was dropped from the label after only three months. Despite a rocky couple of years, Gaga persevered on until hip hop star Akon recognized her talent and encouraged Interscope to sign her in a joint deal with his own label Kon Live.
Gaga's debuted album The Fame was released on August 19, 2008. It would reach number one in various markets all over the world and would peak at #2 on the Billboard 200. Her next album The Fame Monster was another wild commercial success. Gaga set records with millions of digital downloads for hit singles "Bad Romance", "Poker Face", and "Just Dance". The success of The Fame Monster allowed Gaga to start her first world tour, The Monster Ball Tour. The tour ran over 1.5 years and grossed over $227 million, making it one of the highest grossing concerts of all-time.
Gaga would go on to release two more albums Born This Way (2011) and ArtPOP (2013), two more albums that would add to Gaga's record breaking success. Gaga would continue to tour, which would generate significant revenue on top of her album sales.
In 2012, Gaga launched the Born This Way Foundation a non-profit organization that focuses on youth empowerment like self-confidence, well-being, anti-bullying, mentoring and career development. The foundation was built on close to $3 million of funding – $1.2 million provided by Gaga. Gaga is also an advocate for LGBT Rights worldwide.
Outside of her music, Gaga has a few small entrepreneurial endeavors that include jewel encrusted Beats headphones and work with Polaroid camera. She's also appeared in film and television specials including a Very Gaga Christmas,  which included The Muppets.
Lady Gaga is one of the most successful brands in music today. Many experts have projected her on a similar trajectory to that of Madonna. Her immense net worth is a reflection of the wild success of her music and tours. She's building a catalog of music that will keep her net worth in the hundreds of millions of dollars. At the age of 27, it would not be surprising if Gaga crept close to the $500 million market before she retires.