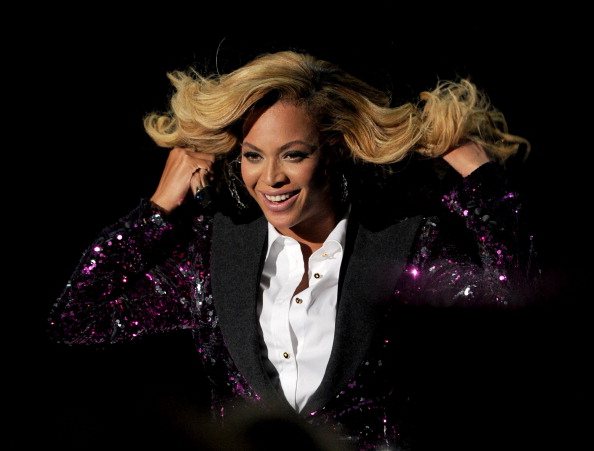 Beyonce is an American singer/songwriter and actress who has a net worth of $350 million. Beyonce Giselle Knowles-Carter was born in Houston, Texas on September 4, 1981. Her father Matthew Knowles was a Xerox sales manager and her mother, Celeste Ann Beyince, is a hairdresser/salon owner.
Beyonce's career started at a very early age when she appeared on the famous 90s TV Show Star Search as a member of the singing/rapping/dancing group Girls Tyme. Girls Tyme was later signed by Columbia Records as Destiny's Child. Beyonce's career was launched as a member of Destiny's Child alongside Kelly Rowland, LaTavia Roberson, and LeToya Luckett. Destiny's Child would go on to release seven albums and sell over 50 million records worldwide. Five of those albums went platinum and their move famous song "Say My Name" won a Grammy in 2001.
Destiny's Child would eventually break up as group members became increasingly dissatisfied with Knowles' father's managing of the group. Despite coping with depression because of family and group problems Beyonce made a name for herself as a solo artist. She also began an acting career featuring in films such as Dreamgirls, Cadillac Records, Obsessed, and Austin Powers.
Beyonce also has an extremely successful portfolio of endorsements. She is the top celebrity marketer for Pepsi and she's also signed with L'Oreal, American Express, Samsung, Ford, and DirectTV. On top of her endorsement deals, Beyonce is also an entrepreneur with her own line of fragrances. She most recently signed a 3-year deal worth $30 million to design her own line of scents for Coty. This will be her second business venture as she already has a clothing line, Dereon, which she launched with her mother.
Beyonce is also an active philanthropist. She and Kelly Rowland founded the Survivor Foundation to provide transitional housing to those in need in the Houston area. Beyonce contributed an initial $250,000 to start the foundation and it has since gone on to help others in different cities. She's also participated in telethons, benefits, and other causes that address a variety of charities including those suffering from hunger.
Beyonce is married to Shawn Carter, a.k.a. Jay Z. Her husband is a successful hip-hop artist, producer and entrepreneur making them one of the most influential and wealthy couples in the world. According to Forbes, Jay Z and Beyonce became the first billion dollar couple in the music industry ever. The couple welcomed their first child, Blue Ivy, in 2012. The family has a couple of apartments in New York, an estate in Scarsdale, New York and a mansion in Miami.
Beyonce has built her wealth on her music, endorsements, and business ventures. She's also holds records for album sales and her pregnancy set a Guiness World Record for most Tweets per second when she announced it. In 2013, Forbes declared Beyonce the 4th most powerful celebrity. Beyonce has a host of business ventures as well as being one of the most popular female artists in music. It's frightening to say, but her net worth is probably still on it's way up. Her and husband Jay Z will continue to be one of the most powerful couples in the world.