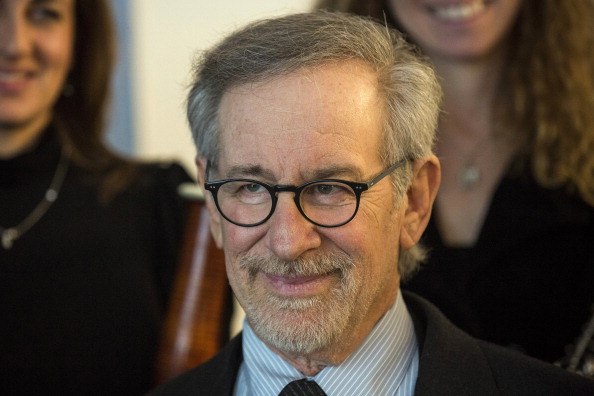 Steven Spielberg is an American film director, screenwriter, producer, and business magnate with an estimated net worth of $3.1 billion. Spielberg has a brilliant career spanning four decades making him one of the most decorated figures in the history of film.
Steven Allan Spielberg was born on December 18,1946 in Cincinnati, Ohio. His mother, Leah, was a restauranteur and pianist and his father, Arnold, was an electrical engineer. Throughout his early teens, Spielberg made 8 mm amateur films with his friends. After moving to California, he became a student at Cal State Long Beach, which eventually led to him to an internship at Universal Studios. As an intern, Spielberg made his first short film for theatrical release, the 26 minute Amblin' (1968.) A title in which he would eventually name his production company, Amblin Entertainment.
Spielberg's early career began with television. He directed show such as Night Gallery, The Name of the Game, and Colombo. Based on his television work, Universal signed Spielberg to do four films. The Duel, Something Evil, and his first full-length feature film The Sugarland Express were his first three films. It was his fourth film that took his career to the next level.
In 1975, Spielberg was given the director's chair for the movie Jaws. The film and its soundtrack became a global sensation. It won three Academy Awards and grossed over $470 million, a record at the time. Jaws made Spielberg a household name and one of America's youngest multi-millionaires. More importanly, it gave him the autonomy for his future projects.
After 1975 Spielberg would go on to create, direct, and/or produce over 100 films including blockbuster hits like the Indiana Jones franchise, Back to the Future, Arachnophobia, Jurassic Park, Schindler's List, Twister, Men in Black, Saving Private Ryan, Vanilla Sky, Transformers, War Horse, and Lincoln. His lifetime total movie gross is well over $5 billion.
Spielberg also was part of the team that created DreamWorks a widely-successful film-studio that is valued at over $1 billion dollars. His involvement with DreamWorks has taken him beyond the realm of film into video games and other activities.
Spielberg also returned to premium channel television to to produce the hit series Band of Brothers, Taken and The Pacific. He has been honored for his television production several times. Interestingly enough, despite Spielberg's astonishing success in film he's only won three Academy Awards from seven nominations.
Spielberg is also an active philanthropist, creating StarBright with Randy Aduana. The foundation is dedicated to improving sick children's lives through technology-based programs focusing on entertainment and education.
According to Forbes', Spielberg has been listed as the most influential celebrity in American in 2014. He scored a 47, which means that 47% of Americans believe that he is influential. When asked about the recognition, the head of research said, "whenever people question if Steven Spielberg is influential – think about how many people will be second guessing going into the ocean this year".
Spielberg is one of the most successful figures in the history of film. His resume is unparalleled and because of that his net worth is $3.1 billion.