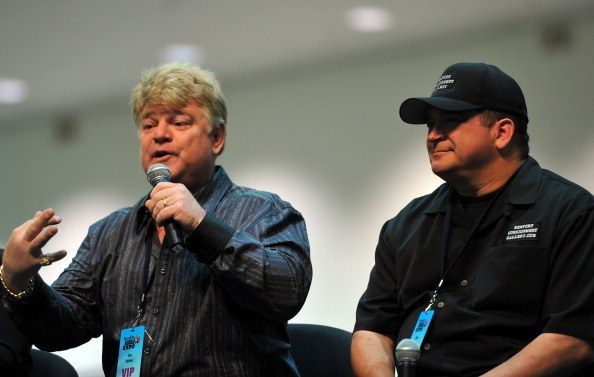 Dave Hester is a reality television star and a business owner from southern California with a net worth of approximately $3 million. His net worth is earned primarily through his reality television show, "Storage Wars," which has brought him plenty of fame. The premise behind the show is that men and women in California head to local storage auctions to see what they can get. The law states anyone three months behind on rent for their storage locker loses their items at an auction. Those interested in the contents of these lockers have approximately five minutes to see what they can and make a determination whether or not they will pay for the contents.
At this point, an auctioneer will then turn the bidding process on and allow people to start bidding. Dave Hester does this, and he does it well. He turns his bids into wins and takes the items he wins from the storage locker to his stop in Costa Mesa. He has a 10,000-square foot store on the freeway in Southern California in which he then cleans up the items he finds in storage lockers, evaluates their worth and sells them in his store. The store is called Newport Consignment Gallery and Rags to Riches Thrift Store.
While his finds are not always profitable, it seems that he's been able to make a good living doing what he does. The truth is that Dave Hester is good at his job, and that's been quite profitable for him. However, it's been said that he earns tens of thousands of dollars per episode of the show as it airs, and that's where he earns a huge chunk of his net worth. Since the show has been airing since 2010, it makes sense that it's been able to increase his net worth significantly.
There are reports that he's got a bit of a temper, but that does not seem to have affected his reputation or his business. People love that men like Dave Hester go out of their way to go through other people's junk and turn it into their own treasure, and that's why his store does such an amazing job earning a profit. While not everything he is able to purchase in storage lockers is worth anything, sometimes he hits pay dirt and is able to find things that are quite valuable and perfect for his own auction block.
The series has been renewed yet again, so it won't be long before fans of the show are able to see Dave Hester and crew as they take on the abandoned storage lockers in Southern California in hopes of finding pay dirt, the mother load even. After all, while it's nice to find things that can be sold at even a small profit, the real reason men like Hester bother with a job like this is because you just never know when you will open up a storage facility and find something so valuable that it's worth everything in life.
Photo by Alberto E. Rodriguez/Getty Images for Reality Rocks