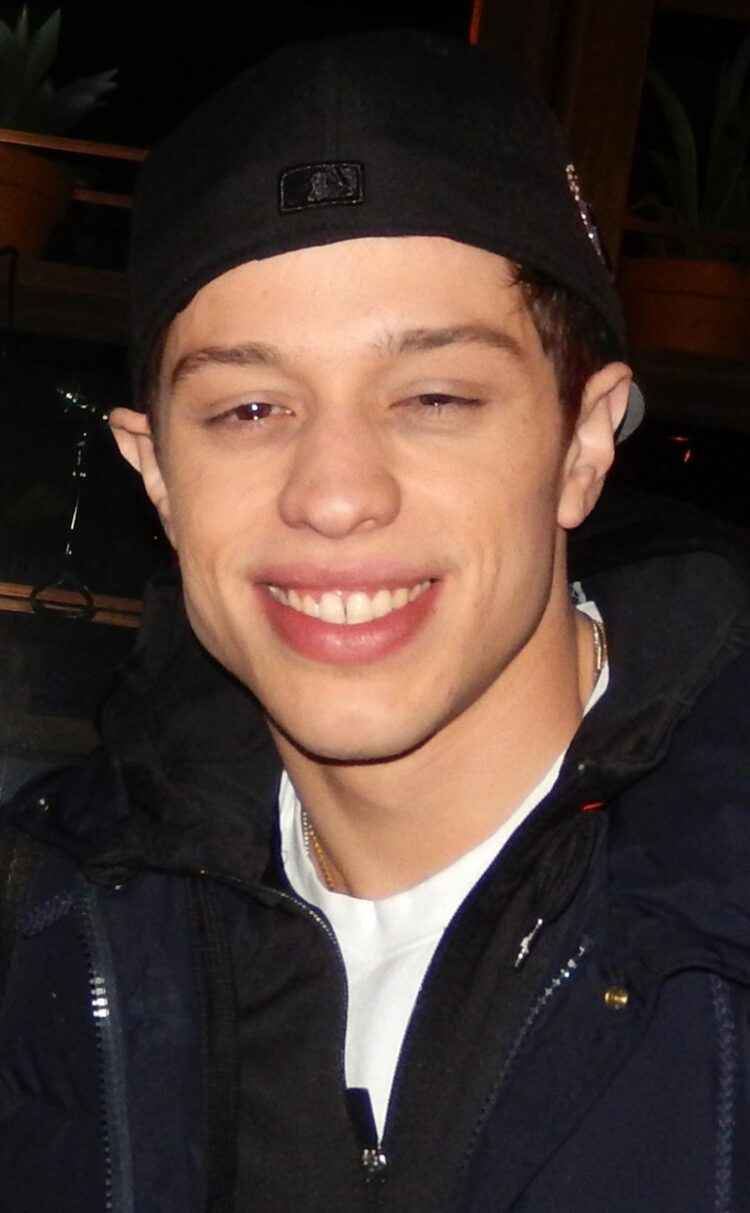 Pete Davidson, a talented and well-known American comedian, has garnered quite the net worth throughout his career. As of June 2023, his net worth is estimated to be around $8 million, a notable sum that reflects his successful journey in the world of comedy and acting. Best known for being a featured comedian on "Saturday Night Live", Davidson became the youngest cast member when he joined the show and has since been one of the highest-paid cast members on the popular TV program.
Before gaining national fame on SNL, Davidson started his career in comedy at just 16 years old, performing his first stand-up gig at a bowling alley in Staten Island. His undeniable talent quickly caught the attention of industry professionals, and he made his first onscreen appearance on MTV's comedy series, "Failosophy". Since then, Davidson has expanded his portfolio to include film roles, comedy specials, and even his own Peacock show, "Bupkis", further solidifying his position in the entertainment industry.
Pete Davidson's net worth of $8 million serves as an excellent indicator of his growth and success in the industry. His journey, from humble beginnings to being a sought-after comedian and actor, has been an inspiring and compelling story for his fans and those interested in the entertainment world.
Early Life and Family
Pete Davidson was born on November 16, 1993, in Staten Island, New York. His full name is Peter Michael Davidson. He comes from a family with Irish and Jewish roots. Pete's father, Scott Davidson, was a New York City firefighter who died in the line of duty during the September 11, 2001, attacks. His mother, Amy Waters Davidson, is a school nurse. Pete has one younger sister named Casey.
Growing up in Staten Island, Pete attended St. Joseph-by-the-Sea High School and later transferred to Tottenville High School. He faced numerous challenges throughout his academic journey, including depression and Crohn's disease. Despite these struggles, Pete managed to graduate high school and briefly attended Brooklyn's St. Francis College.
His exposure to comedy started at an early age and served as a solace during these difficult times. Pete has credited comedians such as Adam Sandler and Bill Burr, as well as the television show, "King of Queens," for inspiring his interest in comedy. At the age of 16, Pete began performing stand-up comedy at clubs and open mic nights in New York City. His unique sense of humor and candid storytelling quickly grabbed the attention of audiences and industry professionals alike.
In conclusion, Pete Davidson's early life and family background set the stage for his impressive career in comedy and acting. His ambition and talent have ultimately led to his current success and an estimated net worth of approximately $8 million.
Career
Filmography
Pete Davidson entered the acting scene with his debut in the 2013 short film "TubbyMan." He then appeared in a series of films that showcased his comedic and dramatic talents, including "Trainwreck" (2015), "Set It Up" (2018), and "Big Time Adolescence" (2019). Pete's most notable film role came in 2020 when he co-wrote and starred in the semi-autobiographical comedy-drama "The King of Staten Island," directed by Judd Apatow. The film received positive reviews and further established Davidson's presence in the film industry.
Television
Pete Davidson's television career began with appearances on MTV shows "Guy Code" (2013), "Wild 'n Out" (2013), and "Philosophy" (2014). However, his big break came in 2014 when he joined the cast of NBC's "Saturday Night Live" (SNL) as a featured comedian. At the age of 20, he became one of the youngest cast members in the show's history.
During his time on SNL, Pete's unique comedic style and charismatic personality helped him become one of the highest-paid cast members. Over the course of eight seasons, he distinguished himself as a key player in the show's success, creating memorable characters and delivering unforgettable performances. While still a cast member on SNL, Pete ventured further into television, securing roles in projects such as Netflix's comedy special "Pete Davidson: Alive from New York" (2020) and guest appearances on shows like "Brooklyn Nine-Nine" (2017) and "Curb Your Enthusiasm" (2020).
Davidson's career in both film and television reflects his talent and dedication to his craft. His years of hard work have translated into a net worth of roughly $8 million as of June 2023, underscoring his ongoing success in the entertainment industry.
Personal Life
Pete Davidson's personal life has been in the spotlight due to his high-profile relationships and openness about his mental health struggles. Born on November 16, 1993, in Staten Island, New York City, Pete lost his father, a New York City firefighter, in the September 11, 2001 attacks.
In terms of romantic relationships, Pete has a history of dating famous women. His relationships often attract media attention, and they tend to move quickly but also end relatively early. Some of his notable former partners include Ariana Grande, Kate Beckinsale, and Kaia Gerber. His relationships with these women have helped keep his name in the public eye, adding to his fame and, ultimately, his net worth.
Apart from his love life, Pete is also candid about his mental health struggles. He has been open about his experiences with depression, borderline personality disorder, and Crohn's disease, using humor as a way to discuss these issues with the public. This openness has resonated with fans and fueled support for his work.
Pete's mental health and personal life experiences have also played a significant role in his comedy career. His ability to discuss difficult topics in a humorous, relatable way has become one of his trademarks. In turn, this has contributed to his success on "Saturday Night Live," Netflix, and other platforms, raising his net worth to an estimated $8 million as of June 2023.
Net Worth
Pete Davidson, an American comedian and actor, has an impressive net worth of $8 million. A significant portion of his wealth can be attributed to his time as a featured comedian on "Saturday Night Live" (SNL), where he has been one of the highest-paid cast members.
During his time on SNL, Davidson earned between $15,000 and $25,000 per episode. Considering the number of episodes in a season, he could potentially earn up to $500,000 per year from the show alone. However, it is essential to recognize that his income is not solely derived from SNL.
Davidson has also participated in various other entertainment endeavors which have contributed to his net worth. He has appeared on popular MTV shows such as Guy Code, Wild 'n Out, and Philosophy. Moreover, Davidson has ventured into film and streaming platforms, starring in movies and even launching a Peacock show called Bupkis.
In summary, Pete Davidson's net worth of $8 million is a testament to his success in the entertainment industry. As he continues to explore new projects and opportunities, it is expected that his net worth will only grow in the coming years.