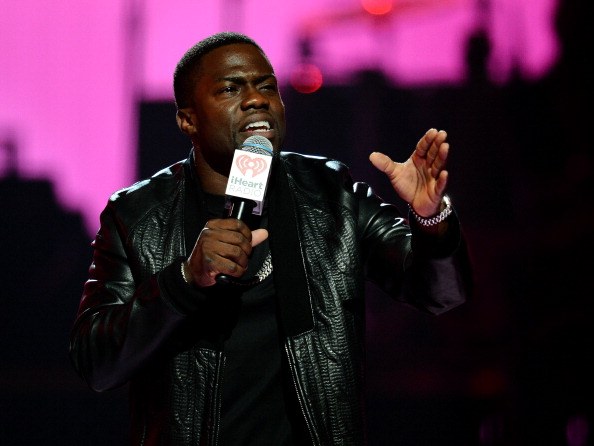 Kevin Hart is an American actor and comedian with an estimated net worth of $15 million. Hart built his fame as a stand-up comedian, but has since go on to appear in several films and television shows.
Kevin D. Hart was born on July 6, 1979 in North Philadelphia, Pennsylvania. He was raised by his single mother, Nancy, because his father, Henry, was a cocaine addict who spent time in jail. Hart used comedy at an early age to cope with his family struggles. It wasn't until after graduating community college in New York did Hart start his stand-up career in Philadelphia.
Hart's comedic success began on first tour in 2009 in the "I'm a Grown Little Man" tour. That was followed by another tour in 2010, and a third tour in 2011 entitled "Laugh at My Pain". It was this tour where Hart solidified himself as an elite comedian and began accumulating wealth. "Laugh at My Pain" generated over $15 million of revenue making it one of the most successful tours of the year.
Throughout his years doing stand-up comedy, Hart has appeared in television and film. He sporadically appeared in many movies between 2002 and 2010 until getting much larger roles. He had prominent roles or leads in his latest films Grudge Match, Ride Along, Think Like a Man, and About Last Night.
Hart's film portfolio features close to 50 films. Just recently has Hart become a prominent lead actor in films. He is scheduled to appear in five films over the next couple of years. The success of these films will have a huge impact on Hart's net worth. Currently, he's one of the more popular comedic actors in the business right now, and his ability to ride that wave will do well to boost his financial positioning.
Hart has been awarded for his efforts in comedy and film. In 2005, he was nominated by BET for the Platinum Mic Award. In 2012, he was awarded the Best Actor Trophy at the BET Awards for his role in Think Like a Man. He was also given two NAACP awards including Entertainer of the Year and Best Actor in a Comedic Series.
Hart currently stars as himself in the TV show Real Husbands of Hollywood. It was announced in October 2013 that ABC will be making a 30-minute pilot based on Hart's stand up act. He does not plan on starring in the show, but will make recurring appearances.
Hart's net worth started slowly as he built his stand-up career, but has since taken off with his popularity on television and film. He is very close friends with producer and director Judd Apatow, which means a pairing of the two  will be imminent. Kevin Hart's net worth will be updated very shortly as it is expected to grow significantly because of the success he's had in 2013 and pending success in 2014. As we mentioned above, this is a big year for Hart in building his net worth – it'll be interesting to see how he does.