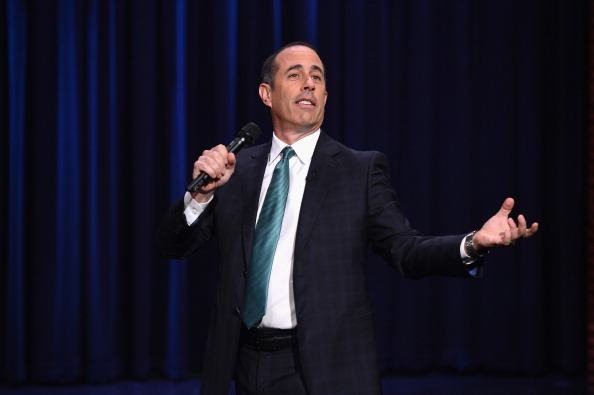 By the age of 59, Jerome 'Jerry' Seinfeld, an American comedian, actor, writer and television/film producer had accumulated a net worth of $800 million. Jerome Allen 'Jerry' Seinfeld was born in the borough of Brooklyn, New York on the 29th of April 1954 to sign maker Kalman Seinfeld and Betty, both of Jewish decent. He grew up in New York, attending Massapequa high school and at the age of sixteen volunteered in Kibbutz Sa'ar, Israel.
Upon returning from Kibbutz Sa'ar, Seinfeld studied communications and theater at Queens College and graduated with a degree. Soon after graduating he was performing in amateur nights at New York's 'Catch a Rising Star' and quickly became very popular, appearing on a HBO special with Rodney Dangerfield . In 1979 he won a small role on a sitcom called 'Benson', playing a mail delivery boy who had comedy routines nobody wanted to hear. The gig didn't last very long as Seinfeld was fired due to creative differences.
In 1981, Seinfeld returned to television with a highly successful appearance on Johnny Carson's 'Tonight Show', going on to become a regular on similar shows such as 'Late Night with David Letterman'. These appearances would be the beginning of a hugely successful career for Seinfeld.
After a few years in 1988, Jerry created 'The Seinfeld Chronicles' with Larry David for NBC. The show was later renamed 'Seinfeld' to avoid confusion with 'The Marshall Chronicles' and by the fourth season it had become the most popular and successful sitcom in American television. The show ran for ten years until 1998 and is still hugely popular for new generations.
After the sitcom ended, Jerry returned to stand-up comedy instead of pursuing new acting roles. He went on tour in 1998 and recorded a comedy special titled 'I'm Telling You for the Last Time'. In 2002, a documentary was released that chronicled the process of Seinfeld developing and performing new materials at clubs around the world called 'Comedian'.
Seinfeld turned his hand to scrip-writing in 2007, penning animated film 'Bee Movie', which was released the following year. He also appeared as the voice of the main character, Barry. He continued to tour throughout 2008 and performed a stand up gig in his hometown of New York City to benefit a charity aiding lung cancer research. He also appeared as the pitchman in a$300 million advertising campaign for Windows Vista.
Seinfeld has also written a few books, mainly relating to past stand-up routines. His best known publication is 'Seinlanguage' which became a New York Time's bestseller in 1993. It is also believed that he was the ghost writer of the popular 'Letters from a Nut' book series, although this has never been confirmed.
In his personal life, Jerry has had some controversial relationships. When he was approaching forty, Jerry started a four-year relationship with seventeen year old Shoshanna Lonstein. A few years later he met Jessica Sklarhis, current wife, at the Reebock Sports Club after she had returned from a honeymoon with her first husband, whom she abruptly divorced. They married in December 1999 with comedian George Wallace as best man. They have one daughter, Sascha, and two sons, Julian and Shepard.
Jerry Seinfeld has been the world's highest paid comedian and appeared on the Forbes list several times.