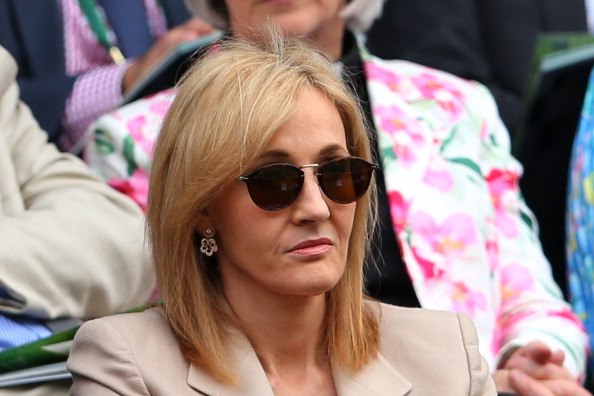 J.K. Rowling is a British novelist with an estimated net worth of $1 billion. Rowling is best known as the author of the Harry Potter fantasy series.
Joanne 'Jo' Rowling was born on July 31, 1965 in Yate, South Gloucestershire, England. Her father, Peter, was a Rolls-Royce aircraft engineer, and her mother, Anne, comes from a long line of heroic soldiers. As a child Rowling often wrote fantasy stories. It wasn't until 1990, while being delayed on a train ride at the age of 25, did the idea of Harry come to her mind.
The first novel, Harry Potter and the Philosopher's Stone was finished in 1995. It was the first of seven novels in the Potter series. Little did Rowling know at the time that the Harry Potter series would become a major literary and film industry eventually making her one of the world's richest citizens.
The Harry Potter novels earned success quickly eventually breaking literary sales records around the world. The last two books in the Potter series, Harry Potter and the Half Blood Prince and Harry Potter and the Death Hallows, sold nine and eleven million copies respectively in the first 24-hours of being released – a literary sales record that is far beyond any other book sales ever.
Rowling's wealth was padded when Warner Bros. paid seven figures for the rights to create film-adaptations of the novels. It was an easy investment for the them as the movies altogether have grossed over $7.7 billion worldwide. Rowling, despite her immeasurable wealth, lives relatively modestly and is an active humanitarian with anti-poverty and children's welfare.
Rowling has written another novel entitled The Cuckoo's Calling and despite it's "stellar debut" Harry Potter will always overshadow it – like anything else Rowling attempts. Regardless, Rowling is truly a 'rags to riches' story. She is the United Kingdom's best selling author since they started keeping those records. In 2008, she was ranked as the UK's richest woman – a position that has surely increased because at that time her net worth was recorded to be $800 million.
Rowling has also received other recognition as well. Forbes ranked Rowling as one of the Top 100 Most Powerful Celebrities in 2007. That same year, Time Magazine tabbed her as runner-up for Person of the Year – a recognition she lost to Vladimir Putin. In 2010, she was named the Most Influential Person in Britain.
Rowling is also an active philanthropist. She supports such charities as Comic Relief, One Parent Families, Multiple Sclerosis Society of Great Britain and Lumos (formerly the Children's High Level Group). In 2000, she established the Volant Charitable Trust, which uses is $5.1 million annual budget to combat poverty and social inequality.
J.K. Rowling is one of the most successful authors of all-time because of her Harry Potter series. Her wealth is built on that empire. The books alone were widely successful, but when Warner Bros. stepped in to make them into films, that is when her net worth skyrocketed. The little wizard's empire has created an astounding $1 billion net worth for Rowling and doesn't seem to be fading anywhere at the moment.