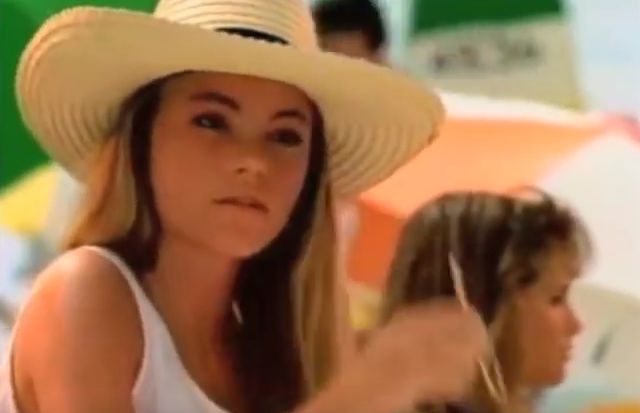 Before dominating television as its highest paid actress for what will more than likely be 4 years running, Sofia Vergara wasn't always this big a star. While the Modern Family star took in a whopping $37 million between June of 2013 and June of 2014 accumulating a net worth of over $100 million, Vergara had modest beginnings like most actresses starting out trying to make in the world.
While Sofia Vergara has been a spokesperson for Diet Pepsi since she made it big with Modern Family, rarely do people know that this run with Pepsi isn't the first time she worked with the soda brand. Back in Colombia, where Sofia grew up and started her career as an actress and model, her first job ever was as the star of a sexy Pepsi commercial. In the ad, a blond Sofia is trying to get to the soda stand, but the hot sand proves too much to handle. She has to improvise a path by stripping down to her bikini and laying down her clothes, stepping on them to get a refreshing soda.
The commercial was widely played in Latin America, making Sofia a household name and marking her first acting role as an iconic '90s moment. Amazingly, Sofia was only 17 years in this spot. Talk about a walk down memory lane.