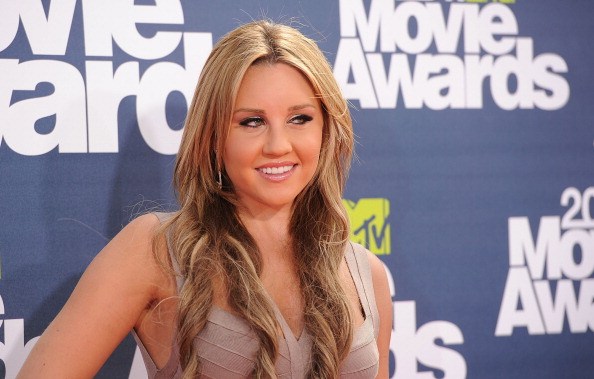 Amanda Bynes is an American actress, best known for starring in a variety of sitcoms and TV series in the late 90's and early 2000's, most notably – The Amanda Show, All That and What I Like About You. She also starred in a variety of films during the mid to late 2000's, notably Hairspray and Easy A. In 2012, she announced that she was retiring from acting. Her net worth is now estimated to be $4 million dollars. Amanda Bynes was born in 1986 in Thousand Oaks, California. She is the youngest of three children. Her father Rick was a dentist, and her mother Lynn was a dental assistant.
When she was a child she starred in a number of stage productions and has been professionally working as an actor since she was seven years old, starring in a number of commercials early in her career – before moving onto more lucrative roles. Her first big breaks came in 1997, when she became a panelist on Nickelodeon kids game show Figure It Out and when she became a series regular in season 3 of the Nickelodeon sketch comedy show All That.
After her stint on these two shows was ended she became the title character in her own Nickelodeon sketch comedy show The Amanda Show, that ran from 1999 to 2002. She also had a recurring voice role on The Rugrats during this time.
During the airing of The Amanda Show she began to star in films, beginning with the 2002 film Big Fat Liar. She then went on to star in the lead role in the 2003 film What A Girl Wants, alongside Colin Firth.
In 2002 The Amanda Show came to an end, and Amanda Bynes moved on to a sitcom on the WB sitcom What I Like About You, she starred in this show from 2002-2006. During the airing of this show she continued her movie career with a high profile voice acting roles in the film Robots and the film Charlotte's Web 2.
In 2006, Bynes time as a television regular (which had begun in 1997), came to an end with the end of What I Like About You.
Her career continued to grow though, with parts in various movies. Most notably in 2007 she had a major role in the musical adaptation Hairspray, playing the best friend of main character Tracy Turnblad, Penny Pingleton. In 2010 she starred in the movie Easy A.
In 2010, Bynes announced that she was retiring from acting, a decision that she reversed quickly afterwards, she then announced again in 2012 that she was re-retiring from acting, although she didn't star in any more movies or TV shows in the time when she was un-retired.
In 2012, Bynes had a well publicized breakdown, initially being charged with a DUI, but then having other legal issues, including a marijuana charge and being arrested for starting a fire in front of a strangers house. Eventually she was remanded to a mental health institution, with her mother being given power to control her affairs by the courts. She was released to her parents from the mental health institution and has begun seekingcounseling. She has also enrolled in the Los Angeles Fashion Institute Of Design & Merchandising. She plans to launch her own fashion label and a rap career.
Despite her problems, her large amount of time starring in hit TV shows and successful movies has meant that she has amassed significant wealth, and Amanda Bynes net worth is currently said to stand at $4 million.
UPDATE: New documents reveal Amanda is blowing through a shocking amount of her savings. Her parents say her net worth is currently $5,747,703.36. Of that, $2.8 mil is real property — homes. Her parents say Amanda's only income is from her rental property — $144,768 last year.