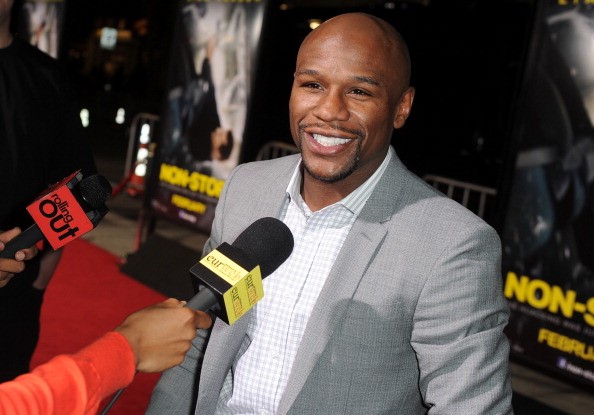 Floyd Mayweather has put together one of the most successful boxing careers ever due to his athletic prowess in the ring with an ongoing 46-0 record, but also because he knows how to be a businessman and has built up a net worth of $280 million. He is currently the highest paid athlete in the world and brought home a guaranteed $32 million from his most recent fight versus Marcos Maidana but ended up walking away with a total of around of slightly under $70 million. For comparison, Mayweather and Manny Pacquiao draw in the same range of viewers yet Mayweather walks away with double the payout. How? This is because Mayweather knows his value and has used that to work his way into the business end of each fight.
Floyd Mayweather is able to make so much because he takes everything into his own hands and actually provides the money up front for the fight's expenses which includes covering the costs of the venue, all of the arena's vendors, insurance, and the opposing fighter's purse. Despite the major risk he is taking by putting out all of this money, because if the fight were to not take place he would lose the millions he fronted, it still brings in massive returns for Mayweather on the back end.
Looking at his 2013 fight with Saul Alvarez, Mayweather walked away with $80 million which can be broken down very clearly. The fighter put somewhere between $15 and $20 million up to cover the essential costs for the venue, insurance, and vendors. On top of this, Mayweather sets aside a $40 million appearance fee that covers him fighting, but the money really pours in because of Pay-Per-View. Over 2 million households purchased the Mayweather vs. Alvarez fight on PPV (for $65) which generated a total of $150 million. Although the fight promoters take a large cut of this, Mayweather still earns another $45 million for having fronted all of the money in the beginning which has him cashing out at around $80 million for a single fight (after taxes).
Since using this business model, Mayweather has been the sole promoter for all of his fights which brings him a mega return each time. In fact, here is an infographic that Mayweather shared on his Instagram account displaying the breakdown of his fights and that he makes just under or around $1 million per minute.  While this business model is working wonders for Mayweather, it is also the reason he hasn't fought Manny Pacquiao yet. Pacquiao works with a promotion company that would want a cut of the profits from a battle between these fighters while Mayweather won't budge on being the sole promoter in a fight that could earn him $150 million. For right now, Mayweather's next fight has him squaring off in a rematch against Marcos Maidana which is sure to bring more millions for the boxer and continue to make him one of the most unique fighters financially.
Photo by Kevin Winter/Getty Images