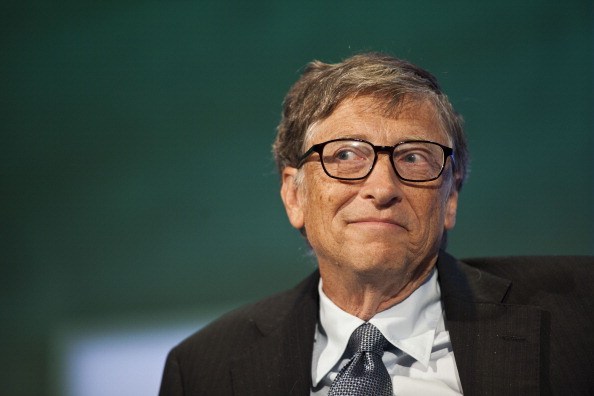 Bill Gates is one of the richest men in the world with a net worth of close to $80 billion as of July 2015. Gates is most well known for his tenure as CEO of Microsoft from 1975 to 2008. However Gates is also just as well known for being a computer programmer, author, investor and more recently one of the most respected and largest philanthropists in the world. Gates was born on October 28, 1955 in Seattle Washington.
At the young age of 13, he enrolled in the Lakeside School, an private preparatory school. When he was in the eighth grade, the Mothers Club at the school used proceeds from Lakeside School's rummage sale to buy a Teletype Model 33 ASR terminal and a block of computer time on a General Electric (GE) computer for the school's students. It was there that Gates began to hone his skills as one of the world's best programmers. To this day he even says that had he not has access to this special terminal he might not be where he is today.
Fast forward to 1975 when Gates dropped out of college and began Microsoft with partner Paul Allen. In was on April 4th, 1975 that Microsoft would begin it's rise as the world's largest software company and make Gates one of the richest men in the world year after year. The success of Microsoft Windows made billions upon billions of revenue for the company and Gates' innovations were and are part of the way businesses and individuals interact and use computers today.
In 2008 he finally stepped down as CEO of Microsoft to pursue his philanthropic endeavors. He and his wife Melinda have worked tirelessly for his charity, The Bill and Melinda Gates Foundation. Since becoming a billionaire, Gates has donated over $28 billion to charities and has pledged to donate the majority of his wealth to charity. He's also encourages over 40 of the world's wealthiest people to sign his "Giving Pledge" and also donate most of their money.
Gates began giving to charity in 1999, when he donated $16 billion in Microsoft stock to his family foundation. With Warren Buffett as one of the biggest donors, the foundation is now one of the biggest philanthropic institutions in the world. His charity tackles AIDS, tuberculosis, polio and funds famine-resistant crops to fight hunger mostly in Africa.