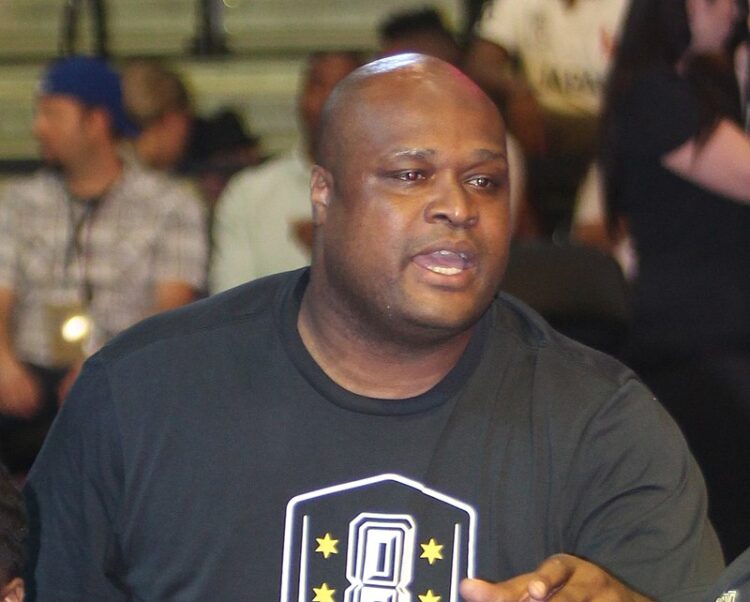 Antoine Walker, a retired American professional basketball player, experienced both great success and financial challenges throughout his career. As of April 2023, it is reported that Walker's net worth is approximately $250,000.
Throughout his 13-year basketball career, Walker earned more than $100 million. However, he faced financial difficulties that ultimately led to bankruptcy. Currently, the former NBA star is working as a basketball analyst for 120 Sports and the SEC Network, rebuilding his financial standing.
Antoine Walker's Basketball Career
College Career
Antoine Walker began his basketball journey in college, where he played for the University of Kentucky under coach Rick Pitino. He made a significant impact during his college basketball career, helping the team win the NCAA Championship in 1996. Walker was recognized for his astounding performance and was named to the All-SEC First Team and the All-NCAA Regional Team in the same year.
NBA Career
Walker's impressive college career led him to be selected as the sixth overall pick in the 1996 NBA draft by the Boston Celtics. He played for the Celtics from 1996 to 2003, during which he was named an NBA All-Star three times. Throughout his NBA career, Antoine also played for the Miami Heat, Atlanta Hawks, and Minnesota Timberwolves.
While playing with the Miami Heat in 2006, Walker won his first and only NBA Championship. During his 13-year career, he amassed career totals of 15,647 points, 4,316 assists, and 7,980 rebounds, showcasing his skills as both a scorer and a playmaker.
Post-NBA Career
After retiring from professional basketball in 2008, Walker experienced financial difficulties, eventually losing almost his entire $108 million in earnings. Despite these setbacks, he worked to bounce back and rebuild his life. Since then, he has become an advocate for financial literacy among athletes, sharing his story and experiences to help younger players avoid making the same mistakes he made.
In addition to his work in financial literacy, Walker also briefly ventured into coaching. In 2015, he became an assistant coach for the Morgan Park High School boys' basketball team in Chicago. Although he has yet to return to coaching since, his efforts have demonstrated his continued dedication to the world of basketball.
Antoine Walker's Net Worth in 2023
Antoine Walker, a retired American professional basketball player, has experienced significant fluctuations in his net worth over the years. In 2023, his net worth is estimated to be around $250,000, with some sources suggesting his net worth as high as $1,500,000.
Throughout his career, Antoine Walker earned more than $108 million between 1996 and 2009. Despite his considerable income, he encountered significant financial troubles, eventually filing for bankruptcy in 2007. His financial misfortune was due in part to gambling losses and other poor financial decisions.
Despite these setbacks, Walker has managed to rebuild his life and career to some extent. In recent years, he has been working as a basketball analyst for 120 Sports and SEC Network, which has likely contributed to his current net worth.
In summary, Antoine Walker's net worth in 2023 is a point of some contention, with estimations ranging from $250,000 to $1.5 million. Though he experienced considerable financial difficulties during his career, he has since recovered partially and continues to work within the world of basketball as an analyst.
Financial Struggles and Bankruptcy
Causes of Financial Issues
Antoine Walker, a former NBA star, faced various financial issues during and after his career. He made a staggering $110 million during his time in the NBA, but poor financial decisions and excessive spending led to his downfall. Some of the primary factors that contributed to his financial decline were gambling, supporting a lavish lifestyle, and unwise investments. Walker reportedly lost around $646,900 in gambling within just two years.
Bankruptcy Filing
As a result of his financial struggles, Walker eventually filed for bankruptcy. His debts spiraled out of control, and he was unable to manage them. At the height of his career, his financial problems were not as evident, but once his earnings from the NBA ceased, it became increasingly difficult for him to sustain his lifestyle and pay off his debts.
Walker filed for bankruptcy after his NBA career ended, and his financial issues became public knowledge. His losses served as a cautionary tale for other professional athletes and highlighted the importance of financial literacy and prudent spending habits.
Recovery and Lessons Learned
Following his bankruptcy filing, Antoine Walker worked hard to regain financial stability. Although he hasn't rebuilt his wealth to its previous heights, today, he has an estimated net worth of $250 thousand. Part of his efforts to recover from his financial troubles included working as a basketball analyst.
Walker's financial journey has been an important learning experience not only for him but also for others potentially facing similar issues. The former NBA star has become a vocal advocate for financial education and has used his story as a platform to raise awareness about the dangers of excessive spending and the significance of long-term financial planning.
Business Ventures and Endorsements
During his NBA career, Antoine Walker had garnered a significant income from both business ventures and endorsements.  However, after leaving the NBA, his sources of income shifted from endorsements to other business ventures.
Unfortunately, due to various financial issues and mismanagement, Walker's net worth declined significantly after his NBA career. As of 2023, his estimated net worth ranges between $250 thousand and $1.5 million, which illustrates the impact of his financial struggles on his overall wealth.
Despite the setbacks, Walker has shown resilience and continued to be involved in several business ventures, although the details of these ventures are not readily available. It is evident that his passion for basketball and his determination to rebuild his financial status has guided him in his post-NBA pursuits.
Philanthropy and Community Involvement
Antoine Walker has a history of philanthropy and community involvement despite his financial struggles. Throughout his career, he has remained dedicated to giving back and supporting those in need.
In 1998, Walker founded the Antoine Walker Foundation, which aimed to empower young people and families by creating educational, recreational, and enrichment programs. The foundation offered scholarships, mentorship opportunities, and various sports programs to encourage youth development and a better future for the disadvantaged.
Moreover, Walker has been an active contributor to several charitable organizations, including the Entertainment Industry Foundation and Feeding America, the latter being the nation's largest domestic hunger-relief organization. These efforts demonstrate his commitment to addressing social issues and making a difference in the lives of others.
Aside from monetary donations and support, Walker has also participated in community events and youth sports clinics to engage with his fans and inspire the next generation of athletes. His hands-on approach in philanthropy further highlights his dedication to making a positive impact on communities.
In recent years, Walker has also become an advocate for financial education, sharing his personal story of bankruptcy and lessons learned in efforts to teach others about the dangers of financial mismanagement. He has utilized his experiences to create awareness and promote financial literacy, proving that despite his setbacks, he is committed to making a difference.
Conclusion
Antoine Walker's net worth in 2023 is a subject of varying reports, with estimates ranging from $250 thousand to $1.5 million. It is crucial to remember that these figures are based on available information and may not be entirely accurate.
Walker's financial journey serves as a cautionary tale for professional athletes and others who amass significant wealth in a short time. Despite earning over $100 million during his basketball career, he faced financial difficulties and bankruptcy due to poor money management.
Since his retirement from professional basketball, Walker has focused on rebuilding his life and finances, sharing his story to educate others on the importance of financial literacy. By learning from his experiences, future generations of athletes can better manage their finances and avoid similar pitfalls.