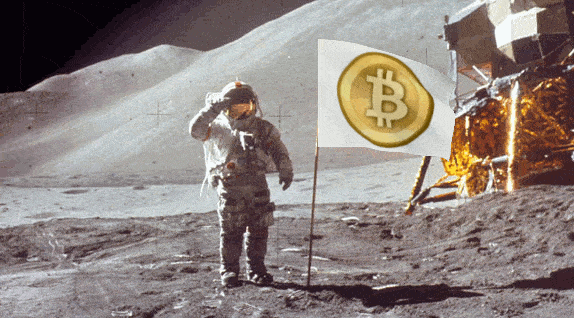 Regardless of whether or not you own any Bitcoin (BTC), watching it over the past 24 hours has been incredibly interesting. Last night Bitcoin flirted with reaching $10,000, putting many investors in a mental pretzel as it seemed to sit within $50 of the milestone for a few hours. Then it finally happened, and Bitcoin reached what I view as a psychological milestone for many investors.
But Bitcoin wasn't finished, and today it continued to rally up to $11,444 (per Get Coin Pricing) on news that NASDAQ will offer Bitcoin futures trading in early 2018.
As the demand and interest in Bitcoin continues to rise, we're seeing Bitcoin related exchanges, such as Coinbase, struggle to keep their sites live…
We are experiencing all time high traffic at the moment – 8x the peak we saw in June

— Coinbase (@coinbase) November 29, 2017
It probably has nothing to do with the NASDAQ announcement, or James Altucher predicting (or agreeing with John McAfee) that Bitcoin will be worth $1MM by the end of 2020 live on CNBC today.
When I predicted Bitcoin at $500,000 by the end of 2020, it used a model that predicted $5,000 at the end of 2017. BTC has accelerated much faster than my model assumptions. I now predict Bircoin at $1 million by the end of 2020. I will still eat my dick if wrong. pic.twitter.com/WVx3E71nyD

— John McAfee (@officialmcafee) November 29, 2017
Currently as I'm writing this, there is extreme volatility today likely due to slow pageloads on the exchanges.  I wouldn't be surprised to see $12,000 reached early next week as Bitcoin will be a central theme in an episode of The Big Bang Theory titled The Bitcoin Entanglement.
Why next week?  Bitcoin is getting a massive news pump right now across mainstream media, and that will continue with the Prime Time airing of The Big Bang Theory tomorrow night.  New Bitcoin investors who were on the fence will take the plunge, and just like other newcomers in June, they will face a bottleneck of new account approvals on Coinbase.  So what would likely be a big price jump over the next 24 hours, gets spread out over the course of the next week as new accounts are approved on Coinbase.
What do you think?  Will Bitcoin reach $12,000 next week?  Let us know in the comments.