Professional athletes are earning more now than ever before—a combined $19.4 billion from just the top twenty-five. Much of it is directly related to their sports, sure, but a lot of it rests on product and brand endorsements. Much of the "extra" money to be made in sports can be attributed to the front runner on this list—Michael Jordan—who paved the way for professional athletes to make unheard of amounts of money from side hustles.
Today, the earning totals on this list include payments from actual salaries, endorsements, product licensing, prize money, bonuses, public appearances, and more. The dollar amounts shown here encompass the athlete's earnings from the time they turned pro through June 1st, 2017—including all moneys made after their playing careers were over and, in the case of Arnold Palmer, made by his estate after his passing. All figures shown in this list have been adjusted for inflation.
Here are the 25 highest-paid athletes of all time and how much they've made:
#25 Andre Agassi
Sport: Tennis
Total career earnings: $470 million
Last on the short list of highest-paid athletes is tennis legend Andre Agassi. He's considered by many in the tennis business to be one of the greatest players of all time and the reason tennis popularity was revived in the 1990s. He's an eight-time Grand Slam champion with an Olympic gold medal to his name.
While the majority of Agassi's money was earned on the tennis court, he also endorsed many brands over his career including both Nike and Adidas, Kia Motors, Mazda, American Express and owned a number of his own businesses.
#24
Evander Holyfield
Sport: Boxing
Total career earnings: $475 million
Rounding out the list of highest-paid
boxers is Evander Holyfield, the only four-time world heavyweight champion.
Nicknamed "The Real Deal", Holyfield's highest-earning fight was his second
against Mike Tyson during which a piece of his ear was famously bitten off to
the tune of $34 million.
Holyfield earned considerable amounts of
money through endorsements during his career, namely with brands like Coca-Cola,
Sega Genesis, and his own kitchen appliance—the Real Deal Grill in 2007.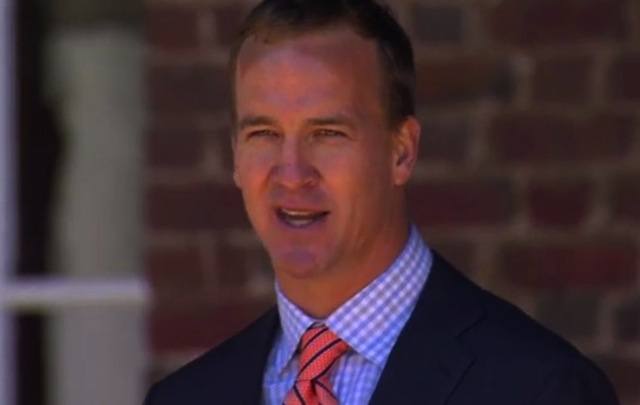 #22
(tie) Peyton Manning
Sport: Football
Total career earnings: $480 million
Tied for 22nd place with Kevin
Garnett is NFL quarterback and five-time league MVP Peyton Manning. In addition
to his many on-field records (all-time leader in touchdowns, for one), he also
holds the NFL record for highest earnings both on and off the field.
In addition to his football earnings, Manning, now retired, also has sponsorships and brand endorsement deals with DirecTV, Nationwide insurance, Gatorade, Papa John's Pizza, and more.
#22
(tie) Kevin Garnett
Sport: Basketball
Total career earnings: $480 million
During his 22-year professional basketball career, Kevin Garnett set the record for an NBA playing salary earning a combined $334 million from the Minnesota Timberwolves, the New Jersey Nets, and the Boston Celtics.
At the start of his professional career and
at just 21 years old, he signed an unheard of 6-year, $126 million contract.
Since then, he's had endorsement deals with Zico, ANTA, and a long-time deal with
Adidas.
#21
Derek Jeter
Sport: Baseball
Total career earnings: $490 million
The only other baseball player on this list
and former teammate of Alex Rodriguez, the other one, Derek Jeter spent his
entire 20-year career with the New York Yankees. He's won almost every
conceivable baseball award (and multiple times) and holds just as many records.
Besides his on-field appearances, Jeter is
also known to be one of the most heavily marketed athletes of his time. Among
his endorsements are brands like Nike, Ford, VISA, Gatorade, Gillette, and
more.
#20
Manny Pacquiao
Sport: Boxing
Total career earnings: $510 million
Currently a Senator of the Philippines,
Manny Pacquiao is currently ranked fourth on the list of greatest boxers of all
time and is the first boxer in history to win major titles in four weight
classes. From his 23 pay-per-view fights, he is responsible for more than 19
million buys totalling $1.2 billion.
Over his career, Pacquiao has earned over
$500 million but his single biggest payday was for his match with Floyd
Mayweather in 2015 from which he famously earned around $125 million.
#19
Oscar De La Hoya
Sport: Boxing
Total career earnings: $520 million
Nicknamed "The Golden Boy", Oscar De La Hoya is ranked as the 11th best boxer of all time. In 2007, the fight between De La Hoya and the #9 earner on this list, Floyd Mayweather, set the record for most buys in pay-per-view history to date.
In addition to his fight earnings, Oscar De La Hoya has made millions by also being a boxing promoter in addition to a fighter. He also started a department store clothing line, published a children's book, acquired a stake in a Major League Soccer team, among many other business ventures.
#18
Jeff Gordon
Sport: Race car driving
Total career earnings: $525 million
The second race car driver on this list is
Jeff Gordon who retired in 2016. He's currently ranked third among all-time
NASCAR Cup Series winners with 93 wins. Also, he and the #5 earner on this list
Michael Schumacher are the only two drivers to have earned five wins at the
Indianapolis Motor Speedway.
If NASCAR athletes are famous for anything, it's their partnerships—and Gordon had many. He was with Coca-Cola then Pepsi, the Kellogg Company, Edy's, Ray-Ban, Frito-Lay, and others.
#17
Alex Rodriguez
Sport: Baseball
Total career earnings: $575 million
The highest paid professional baseball player on this list, the now-retired Alex Rodriguez is known for having signed two of the biggest sports contracts in baseball history. "A-Rod", as he's more commonly known, played 22 seasons for the Seattle Mariners, Texas Rangers, and, finally, the New York Yankees.
After five seasons with the Seattle Mariners, Alex Rodriguez signed a 10-year, $252 million deal which was double the previous record for baseball contracts. Throughout his earning career, A-Rod has had endorsement deals with Nike, Louisville Slugger, PepsiCo, Rawlings, Radio Shack, and more.
#16
Lionel Messi
Sport: Soccer
Total career earnings: $600 million
Lionel Andrés Messi Cuccittini is a professional soccer player from Argentina who's considered among the greatest in his sport. Messi turned pro at the young age of 17 and today earns endorsement paychecks to match his annual playing salary.
Lionel Messi has significant endorsement
deals with Gatorade and Adidas, and even his own line of Adidas soccer cleats.
However, he also has deals with Gillette, Dolce & Gabbana, Turkish
Airlines, and more.
#15
Roger Federer
Sport: Tennis
Total career earnings: #675 million
The first tennis player on the list, Roger
Federer has earned prize money equalling almost $112 million—not surprising
considering he's thought to be the best tennis player of all time. After
turning pro in 1998, he was ranked among the top ten tennis players for
fourteen years.
Today, the Swiss tennis player has endorsement deals with apparel retailer Uniqlo, Gillette, Swiss companies like Rolex, Lindt, and Nationale Suisse, and a global partnership deal with Mercedes-Benz.
#14
Mike Tyson
Sport: Boxing
Total career earnings: $700 million
As is common in the world of boxing, much of Mike Tyson's earnings came directly from his participation in the sport. During his legendary boxing career, Tyson earned an impressive $300 million, eventually filing for bankruptcy however.
Today, Tyson enjoys a career as an actor,
performs a one-man show in Las Vegas, and has business partnerships with
fitness centers, motorcycle brands, and more.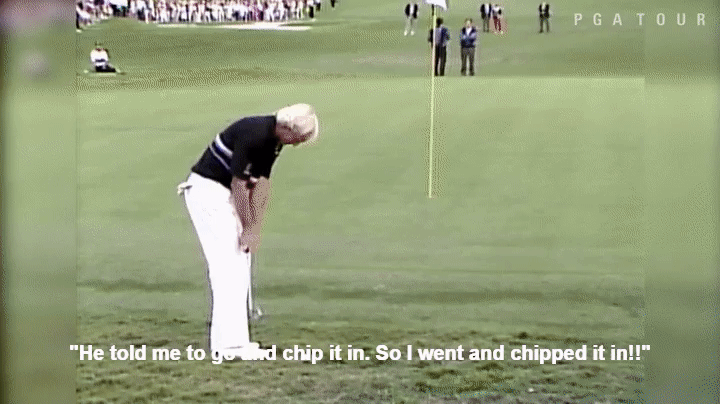 #13
Greg Norman
Sport: Golf
Total career earnings: $705 million
Greg Norman is yet another golfer on this
list, an Australian who once spent 331 weeks in the 1980s and 1990s as the
number one golfer in the world. Over the span of his earning career, he's
started the Greg Norman apparel collection, his own wine brand, a restaurant,
and even a wakeboard park (he is Australian after all).
In addition to his many endorsement deals,
he currently serves as the CEO and chairman of the Greg Norman Company—a
corporation with its hands in real estate, apparel, golf course design, and
more.
#12
Cristiano Ronaldo
Sport: Soccer
Total career earnings: $725 million
The Real Madrid Soccer player from Portugal
is considered one of the best, and most winningest, soccer players in the
world. However, besides his accolades on the field, Cristiano Ronaldo has some
of the biggest endorsement deals off the field.
For starters, Ronaldo has a lifetime partnership with Nike—arguably the most common brand name on this list—valued at an estimated $1 billion. Additionally, he also endorses PokerStars, Tag Heuer, the Portuguese company MEO, his own video games, a selfie app, and many more.
#11
LeBron James
Sport: Basketball
Total career earnings: $730 million
Nicknamed "King James", LeBron James of often considered one of the greatest basketball players of all time. He's earned four NBA Most Valuable Player awards, three championship titles, and two Olympic gold medals. All of that, and so much more, has helped him earn partnerships with some of the biggest brands—Nike, Coca-Cola (Sprite), Kia Motors, Beats by Dre, and Intel.
Besides his endorsement deals, LeBron James also owns a stake in Blaze Pizzas (17 of them to be exact), known as the fastest-growing food service business ever.
#10
Shaquille O'Neal
Sport: Basketball
Total career earnings: $725 million
As is common among the highest-paid
athletes in the world, most of Shaquille O'Neal's money has been earned from
his advertising and endorsements rather than from his actual sport.
Shaquille O'Neal may have made more than $280 million during his Hall of Fame NBA career, but the majority of his earnings (which continue to grow to date) come from his partnerships with brands like Gold Bond, The General (auto insurance), Carnival Cruises, IcyHot, Buick, and more.
#9
Floyd Mayweather
Sport: Boxing
Total career earnings: $785 million
Floyd Mayweather Jr., the first of many boxers on this list, is often referred to as the best defensive boxer of all time. In his 20+-year career, Mayweather has held multiple world titles and, since this study, has gone on to earn more than $1 billion.
Unlike many others on this list, the
majority of earnings for Mayweather come from the big paydays of his actual
boxing career, while much fewer were earned from endorsement deals.
#7
(tie) Kobe Bryant
Sport: Basketball
Total career earnings: $800 million
Though he played the same sport as Michael
Jordan, Kobe Bryant did so much more recently since athlete salaries have
skyrocketed. During his playing career, Kobe Bryant's earnings became the
highest of all time among team athletes; he got paid more than any other player
in the NBA for the last six years of his career.
Throughout his career he partnered with many brands for endorsement deals like Spalding, Sprite/Coca-Cola, McDonalds, and Nike. Since his retirement he's founded Kobe Inc., a sports brand investment company of his own, and Bryant Stibel, a venture capital firm.
#7
(tie) David Beckham
Sport: Soccer
Total career earnings: $800 million
Though David Beckham has won league titles in four different countries (Spain, the United States, France, and England), most of Beckham's money has been earned since his 2013 retirement.
David Beckham's brand endorsements and
sponsorships come from big name companies like Adidas, H&M, Samsung,
Breitling, and more. Beckham has also purchased the rights to a Major League
Soccer expansion team in Miami at a deep discount. Obviously, his earnings are
about to grow even more.
#6
Phil Mickelson
Sport: Golf
Total career earnings: $815 million
Another one of history's greatest golfers, Phil Mickelson won 43 PGA Tour events including three Masters, a PGA Championship, and an Open Championship. He's won every major tournament except the U.S. Open (though he's come in second place a record six times).
Over his 25-year career, Phil Mickelson earned just $84 million of his total earnings from prize money. However, he continues to earn more than $40 million each year from public appearances and endorsements for brands like Callaway, Exxon Mobil, Rolex, and more.
#5
Michael Schumacher
Sport: Race car driving
Total career earnings: $1 billion
Michael Schumacher is a retired German race
car driver known for his performances in Formula One. Thought to be the
greatest Formula One driver of all time, he's also the only driver in the
history of the sport to win seven Formula One World Championships, five of them
consecutively.
In 2005, Michael Schumacher became the first billionaire athlete in the world earning much of his money from racing for brands like Mercedes, Ferrari, and Benetton. Despite suffering a serious skiing injury that left him in a coma, Schumacher still earns $50 million a year from his endorsements.
#4
Jack Nicklaus
Sport: Golf
Total career earnings: $1.2 billion
Another golfer on the list to earn over a
billion dollars in his life, Jack Nicklaus can credit a lot of that to his golf
course design. The 18-time majors winner is credited with 410 golf courses in
41 countries under his name. With additional partnerships including real
estate, golf academies, and more, Jack Nicklaus is an endorsement powerhouse.
Nicknamed the "Golden Bear", Nicklaus is thought to be the greatest golfer of all time. In his 25-year career, he racked up wins in 80 major championships—not to mention his 19 second-place finishes and 9 third-place finishes.
#3
Arnold Palmer
Sport: Golf
Total career earnings: $1.4 billion
Known to be one of the best and most
charismatic in the world of golf, Arnold Palmer got his money-making start way
back in 1954. In addition to his incredible golf earnings ($3.6 million in
prize money alone), Palmer has his own Arnold Palmer-branded apparel line in
Asia, and was the spokesman for Cadillac, Pennzoil, Hertz, and Rolex to name a
few.
Arnold Palmer died in September of 2016 yet still continues to earn. Just in the twelve months since his death the Palmer estate earned $40 million thanks to their 39 licensing agreements.
#2
Tiger Woods
Sport: Golf
Total career earnings: $1.7 billion
One of the most successful golfers of all time, the number two spot on this list goes to Tiger Woods. Legally known as Eldrick Tont Woods, "Tiger" is one of the winningest in his sport with 80 official PGA wins including 14 majors, second behind the #4 spot on this list.
Like Michael Jordan, Tiger Woods made a significant chunk of change from his sponsorship with Nike. In addition, he also has endorsement deals with TaylorMade, Monster Energy, and Bridgestone.
#1
Michael Jordan
Sport: Basketball
Total career earnings: $1.85 billion
It's really no surprise that Michael Jordan is the number one earning athlete of all time. Jordan made a decent (by any standards) salary playing basketball but he signed his first endorsement contract with Nike just before his rookie year. That relationship is still ongoing along with other long-term endorsement deals with Gatorade, Upper Deck, and, of course, Hanes.
What put Jordan in the billionaire category however was something unrelated to all that—the relatively discount price he paid for the Charlotte Bobcats back in 2010. Today, the team—now the Charlotte Hornets—is worth $780 million.