# 83: Shaquil Barrett $78,146,611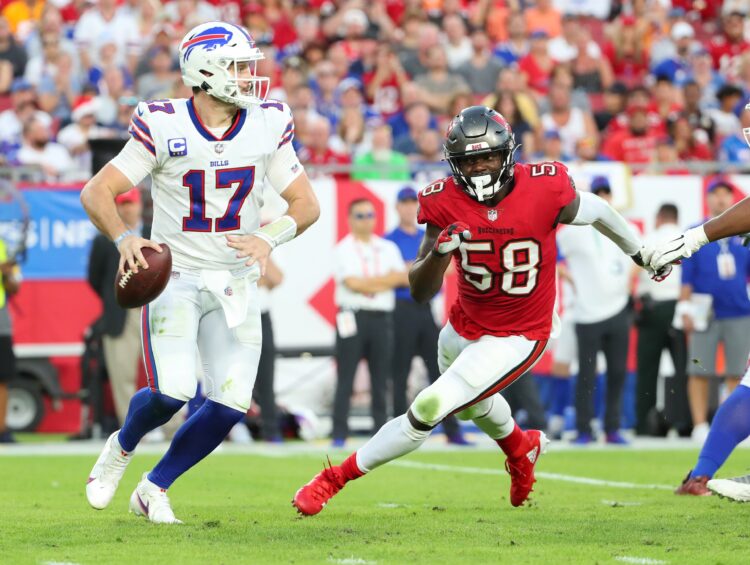 Shaquil Barrett is a linebacker who has played for several teams throughout his NFL career. He was signed as an undrafted free agent by the Denver Broncos in 2014 and spent five seasons with the team before signing with the Tampa Bay Buccaneers in 2019. Barrett was a key player in the Buccaneers' Super Bowl victory in 2021, recording four sacks in the postseason.
He is known for his pass-rushing ability, with 82.5 sacks and 16 forced fumbles in his career. Barrett is also a physical player who is not afraid to make big hits and disrupt opposing offenses. He is a monster on defense and is widely regarded as one of the best linebackers in the league.