# 87: Joel Bitonio $76,196,955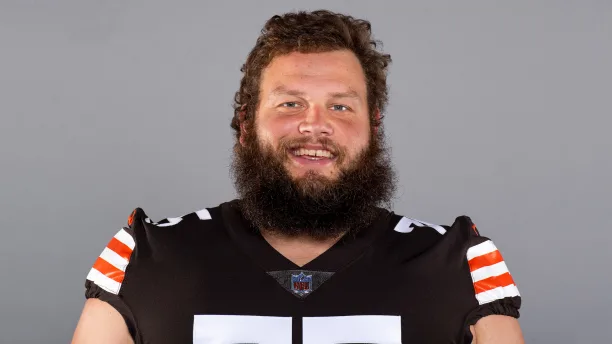 Joel Bitonio is an offensive guard who has spent his entire NFL career with the Cleveland Browns since he was drafted by the team in 2014. He has been a key player on the Browns' offensive line, helping to protect the quarterback and open up holes for the running game. Bitonio has been named to the Pro Bowl three times and was a nominee for the Walter Payton NFL Man of the Year award in 2022.
In 2021, he signed a three-year contract extension with the Browns, keeping him with the team through the 2025 season. Bitonio is known for his strength, technique, and leadership, and he is widely regarded as one of the best offensive guards in the league.