# 89: Mike Williams $75,588,155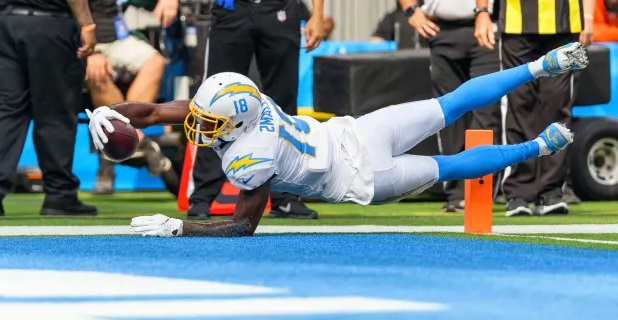 Mike Williams is a wide receiver who has played for the Los Angeles Chargers since he was drafted by the team in 2017. He has established himself as one of the team's top targets, with a team-high 895 receiving yards and four touchdowns in the 2022-2023 season. Williams is known for his size, speed, and athleticism, which make him a matchup nightmare for opposing defenses.
He is also a reliable red-zone target, with the ability to make contested catches in tight spaces. Williams has battled injuries throughout his career, but when healthy, he is one of the most talented receivers in the league.