# 90: Adam Thielen $75,131,941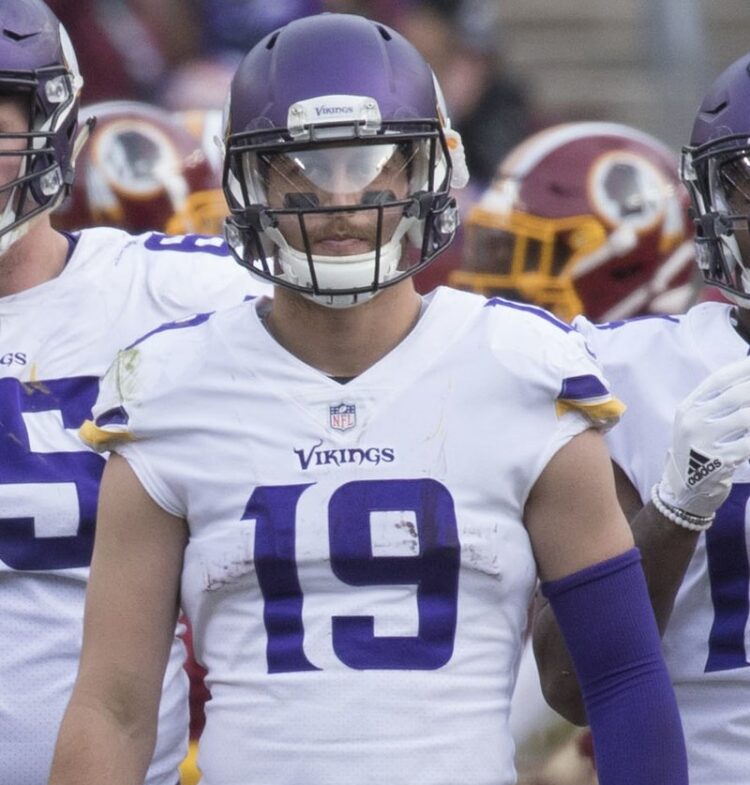 Adam Thielen is a wide receiver who has spent his entire NFL career with the Minnesota Vikings before signing with the Carolina Panthers in 2023. He was signed as an undrafted free agent in 2013 and quickly worked his way up from the practice squad to become a key player on offense. Thielen has been named to two Pro Bowls and has recorded over 6,000 receiving yards and 41 touchdowns in his career.
He is known for his excellent route-running, sure hands, and ability to make tough catches in traffic. Thielen is also a hard worker who is dedicated to improving his game, and his leadership and work ethic have made him a valuable asset to the Vikings and now the Panthers.