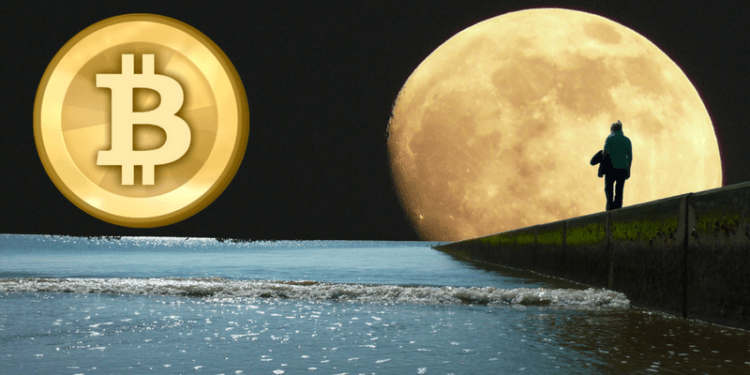 If you've been following Bitcoin since June, this was a familiar site. Bitcoin makes a run to an all-time high ($7,395) followed by a dip ($5,584) and rally ($6,475 as I'm writing this). However, this dip offered a new twist as the Bitcoin spin off, Bitcoin Cash (BCH), hit an all-time high of $1,758 as Bitcoin shed 24% of it's value from it's November 12th all-time high.
Similar action was seen on Bitcoin back in September when it hit an all-time high, then lost $1,700 of value, followed by a steady climb to it's most recent high of $7,395. Putting aside your Hodlrs, I'm sure that many traders were realizing gains leading into the weekend. Those same traders have likely re-upped on the $5,584 price dip figuring that Bitcoin will once again creep towards $7,000 as interest and demand in the cryptocurrency continues to rise.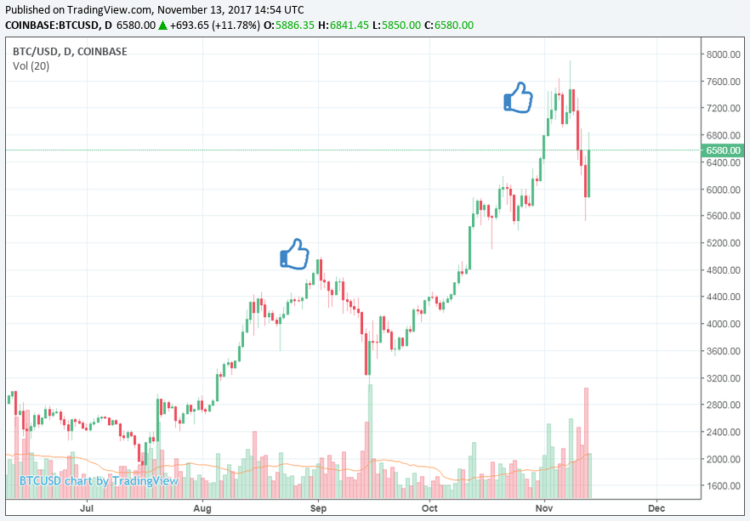 Given how volatile cryptocurrency is, and that it's the new Wild West, it only makes sense for small traders to take some money off the table while rebuying during the dips to make sure they get their initial investment out.