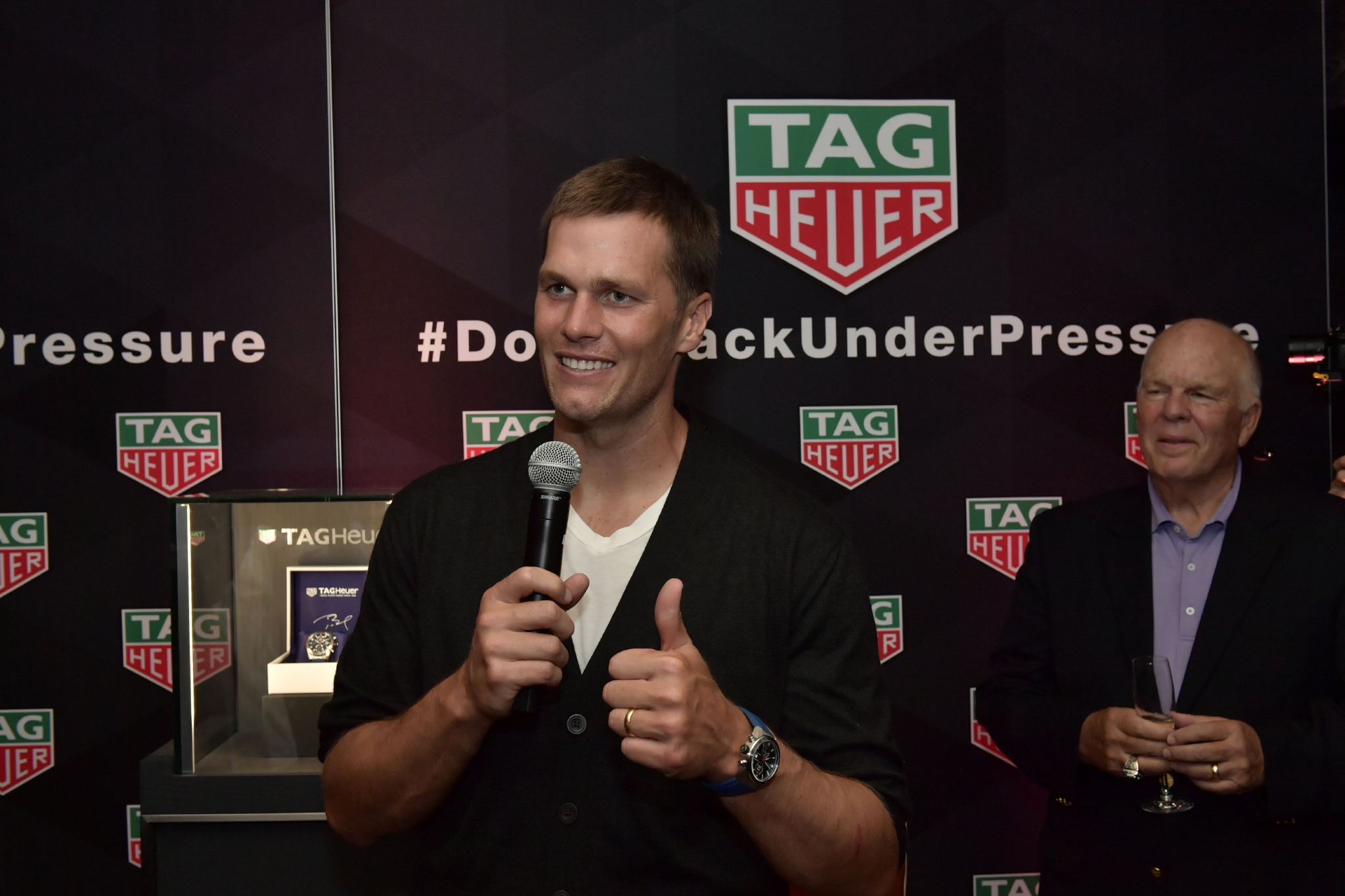 New England Patriots star Tom Brady lives a pretty great life outside the world of football. He's married to supermodel Gisele Bündchen and has an absolutely insane home in California. Whether you love the guy or hate him, you do have to admit that he will be remembered as one of the all-time greatest quarterbacks that have ever played the game. This means that he makes quite a good deal of money which he has spent on his dream home. Situated just outside of Los Angeles, Tom and Gisele's home is an absolutely massive mansion. The home is situated on some 3.75-acres of land, spans around 22,000-square-feet of space, and has all the luxury amenities that you could ask for. Let's take a look on the inside, shall we?
The home has been designed extremely tastefully, inside and out, and it fits in very well with homes in the neighborhood. Their house has large bronze windows, massive steel doors, and is made from three different types of limestone. The designers behind this project wanted to create a tasteful and gorgeous home, and it seems like they've pulled that off. The Landry Design Group took charge of the architecture while Joan Behnke & Associates. Surrounding the home on the outside are multiple gardens and even a large koi pond, further accentuating the beauty of the home.
If you thought the exterior of this home was beautiful, then you should take a look on the interior. While many other football players decorate their homes in a gaudy manner, that is not the case for Tom Brady. We find a tasteful use of white and lighter colors which are offset by dark browns and grays found in the furniture, floors, and the other decorations of the home. All of the homes accessories are from designer brands; from the sink faucets and the knobs on the cabinets to the various light fixtures and other furnishings. In total, the home offers eight bedrooms, a wine cellar, multiple fireplaces, a six-car garage, a massive pool, a customized personal gym, and more. The home even has a small chicken coop allowing the Brady family to have fresh eggs and various solar panels to make the home eco-friendly. In total, the home costs around $20 million dollars, which is up from the initial $11 million that Tom and Gisele initially spent on the property before they heavily personalized and updated it. Their Brentwood home is absolutely fabulous and is something we'd expect from one of the best quarterbacks and supermodels in the world. Take a look at the pictures below to fully take in how exceptional this mansion is.