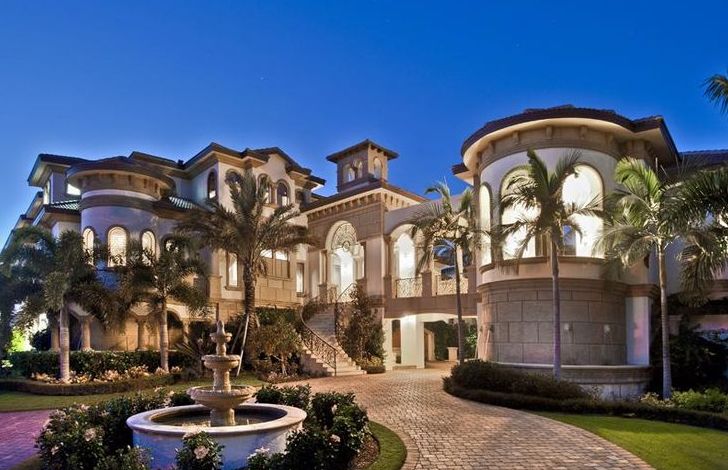 Your home is your castle, your palace; the place you can retreat to if life gets a little rough and somewhere to enjoy the good times. For this reason, you should spare no expense in furnishing it to make it as luxurious and extravagant as possible.
Luxury is largely a matter of personal style and taste and can therefore mean different things to different people. You should be guided by your intuition and individuality when looking to add a touch of elegance to your home. While you can draw inspiration from designers and other sources, don't be afraid to let your personal creative flair shine through.
Grand décor ideas
There are several ways to transform your home from a plain, mundane space to one that exudes lavish sophistication. You just have to know how to tweak colors, textures and designs. The décor you choose should be appropriate and specific to every room in your house. You can choose to go with elegant Art Deco pieces in the living room while opting for a neo-classical look in the bedroom, and a contemporary finish in the bathroom. The choice is yours.
Before starting the redecoration, keep in mind that luxurious living is all about attention to detail and refined décor. Less is often more, and statement pieces and the right ambience can go a long way towards creating elegance in your home.
Let's look at some of the ways you can create a lavish home:
Select the perfect color scheme.
The right color scheme can take your home from boring to chic almost instantaneously. Once again, you can opt to have different color schemes for every room to break monotony. For a luxurious feel, go for accents of gold, silver or bronze against a more neutral background. For instance, you can have white leather seats with gold trimming or black pieces offset by gold or silver accessories in the room. Alternatively, you can paint the walls for a more customized look. The goal here is to select contrasting colors to create a subtle but striking effect.
Incorporate statement furniture pieces.
When you look at pictures of elegant homes, statement pieces always stand out and lend an air of sophistication to any room. Antique furniture pieces are perfect for these as their understated elegance can work well anywhere in the house. You can have a stylish 18th century console in your foyer and a vintage armoire in your bedroom. Even your carpet and area rugs can be statement pieces if chosen well.
For added impact, go for custom-made sofas and chairs. Think of how stunning bespoke red leather seats would look against a plush velvet carpet or how ribbon-backed Chippendale style chairs would look next to a mahogany coffee table.
Dress your windows to impress.
Elegant homes often have arched ceilings and floor-to-ceiling windows that let in plenty of sunlight. Even if your home has smaller windows, you can create an impression of height by hanging your drapes as close to the ceiling as you can get. Also, ditch plain flimsy curtains for long, flowing drapes made from luxurious materials such as silk. Sheer lace net curtains can provide privacy during the day.
On the other hand, you can create a classy, timeless and rustic look by using shutters instead of curtains. Looking through pictures of Victorian country homes and Tuscan interior décor styles can give you enough shutter inspiration to craft your own unique look.
Showcase your objets d'art.
Your art collections and pieces can be prominently displayed to subtly draw the eye and refine the look of your home. Proudly hang portraits, murals and landscapes on your walls to anchor the rest of the room and to act as conversation starters. Statues, busts and other smaller art pieces can be perfectly arranged to style different surfaces in your home. You can choose sculptures of classic Greek and Roman figures or opt for a more contemporary style depending on your artistic tastes. Be careful not to clutter your home. A few strategically placed paintings and sculptures will have a bigger visual impact than lots of scattered pieces.
If you would rather not have art pieces in your home, you can accessorize your rooms in other ways. For instance, you can use mirrors to draw the eye while adding depth to any room. Go for large mirrors with ornate carvings and handcrafted frames for an edgy look. Additionally, you can choose to scatter vintage area rugs around your rooms or place plush cushions and throws on your seats to entice guests to relax. You can also purchase custom lampshades and light fixtures to add dimension and uniqueness to your home.
While adding extravagant décor to your home can make it more luxurious and inviting, take care not to overdo it. Limit your selection to a few tastefully chosen pieces to transform your home to a masterpiece.