Walter Elias Disney was born on December 5th, 1901 and went on to lead a life of creativity and inspiration that made him and his mouse a household name. The life of the world's most famous animation tycoon includes humble beginnings, hardships, and immeasurable successes—his beloved characters are known the world over—but how much do you know about Disney himself?
Here are 22 things you probably didn't know about the great Walt Disney.
He once played the part of Peter Pan.
…in a school play, that is. Playing the part of a boy who never wanted to grow up seems nothing if not appropriate for a young Walt Disney—a man who would spend his life making sure we all stay young at heart. His brother (and future business partner) Roy worked on the play backstage and it was a rope-yielding Roy, not 'happy thoughts', who was responsible for helping Walt fly.
He dropped out of high school.
At the age of 16, Walt Disney dropped out of McKinley High School in Chicago to join the army but was rejected for being too young to enlist. Instead, he joined the Red Cross with a forged birth certificate and would served as an ambulance driver in France for one year. He returned to the U.S. in 1919 and eventually earned an honorary high school diploma forty years later at the age of 58.
The Disney empire didn't start with Mickey Mouse.
Disney Studio's first animated character wasn't Mickey Mouse, as many believe. In fact, it was a similar-looking character who would mark the studio's beginnings: Oswald the Lucky Rabbit.
A total of 27 animated Oswald shorts were produced in the 1920s and 1930s, voiced, at one time, by Mickey Rooney and, later on, Mel Blanc. Walt Disney proclaimed Oswald to be "a younger character, peppy, alert, saucy and venturesome, keeping him also neat and trim." It was during the time of producing Oswald the Lucky Rabbit that Walt Disney expressed a thought that would grow his company to epic proportions: "I want the characters to be somebody. I don't want them just to be a drawing."
In fact, Mickey Mouse was born with another name.
Seeking a replacement for Oswald the Lucky Rabbit in 1930, Walt Disney and his partner Ub Iwerks came up with a mouse—Mortimer Mouse. At the suggestion of Disney's wife Lillian, they later changed the mouse's name to Mickey.
Mickey Mouse made his debut in 1928 in an animated short called "Steamboat Willie" and continues to star in countless animations. Mortimer Mouse, however, did make appearances later in other works as Minnie's uncle.
For nearly 20 years, Walt Disney himself voiced Mickey Mouse.
From the years of 1928 to 1946, Mickey Mouse's famous falsetto voice came from Walt Disney himself, a job he took great pride in. Two factors contributed to Walt Disney passing on the duties to veteran Disney actor Jimmy MacDonald: by 1946 he had become too busy running the studio to keep up with regular voice work, and the damaging of his voice due to years of smoking.
However, until his passing in 1966, Walt Disney would still occasionally voice Mickey Mouse for television specials and publicity projects.
He proved everyone wrong.
When Walt Disney pitched the unheard of idea of a feature-length animated film with both sound and color, those in the film industry rejected his plan, dubbing it "Disney's Folly."
Luckily, Disney ignored them and produced Snow White and the Seven Dwarfs anyway—a project that took four years and cost $1.5 million (three times the original budget). That movie became 1937's biggest movie and the most successful film of all time to date.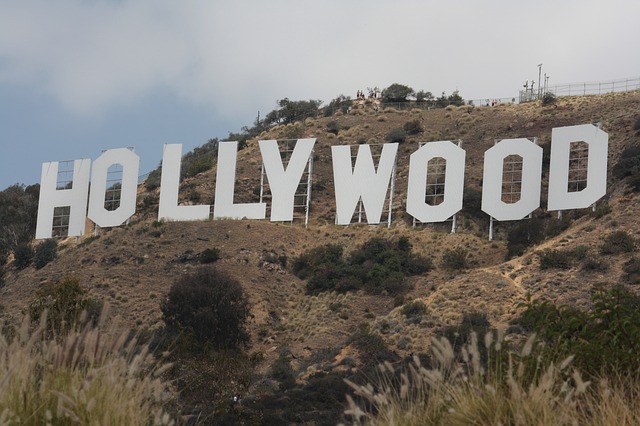 Walt blamed himself for his mother's untimely death.
After the success of Snow White and the Seven Dwarfs, Walt and his brother Roy gifted his parents a new home in North Hollywood. Within weeks, Flora Call Disney reported a problem with her new gas furnace. Walt sent repairmen to his parents' home but the problem was not properly taken care of. On November 6th, 1938, Walt Disney's mother died from carbon monoxide poisoning related to her faulty furnace. The grief of this accident plagued Walt Disney for the rest of his life.
Many of Disney's characters don't have mothers.
A long list of familiar Disney characters don't have mothers of their own—Snow White, Cinderella, Bambi, Princess Jasmine, Pinocchio, Belle, Ariel, Peter Pan, and others. While many believe this is a result of Walt's own mother's death, some of these characters were created before her accident so the connection still remains speculation.
Walt Disney has won more Oscars than anyone else.
Walt Disney, as a film producer, holds the record for most Oscar wins by an individual still to this day. Between the years of 1932 and 1969 he was nominated an astounding 59 times, 22 of those resulting in wins including a Best Picture award for Mary Poppins in 1965.
Additionally, he was also presented with three honorary Academy Awards, the most famous recognizing Snow White and the Seven Dwarfs as a "significant screen innovation which has charmed millions and pioneered a great new entertainment field for the motion picture cartoon." It consisted of a regular-sized Oscar along with seven miniature Oscars.
Getting on television wasn't easy for Walt.
Walt Disney and his brother/business partner Roy pitched a TV series but were turned down by both CBS and NBC. Eventually ABC picked up the series that premiered in October 1954. Money earned from the series helped finance the opening of Disneyland in 1955.
Walt Disney loved trains.
Growing up near the Atchison, Topeka and Santa Fe Railway in Kansas City, Walt Disney developed a love for trains. He always had an elaborate model train set up in his office and, in 1948, even installed a miniature railroad in his backyard with trains he could actually ride on. He named the railway the Carolina Pacific, after his home address, and the steam engine "Lilly Belle" after his wife. His backyard railroad was built by a fellow Disney engineer, had half a mile worth of track, and featured a 70-foot-long underground tunnel.
One thing he didn't like was being called Mr. Disney.
Walt Disney used to tell his employees that the only person they should ever call "Mister" was the company's attorney. Many believe this is the reason Disney park employees wear name tags displaying only their first names.
Walt Disney had a secret apartment at Disneyland.
Located on the 2nd floor of Disneyland's Main Street firehouse is a secret apartment from which Walt Disney used to watch the happenings below. It was from this apartment that Disney watched the crowds flow into the park on opening day, July 17th, 1955.
The 500 sq. ft. apartment contains a small kitchen, bathroom, and work space, all in a firehouse theme. (At one time there was even a fireman's pole.) The apartment still exists today and Disneyland visitors can visit it on a guided tour.
Walt Disney made propaganda films.
Between 1942 and 1945, during the height of World War II, Walt Disney produced a number of animated shorts for the U.S. government and every branch of the military. These films were produced to increase support for the war and boost public morale. Many were intended specifically for servicemen, but were released to the public due to their popularity.
One example, Der Fuehrer's Face (1943), features Donald Duck working at a factory in Nazi Germany and was created in an effort to sell war bonds.
Walt Disney banned facial hair from Disney parks.
Walt Disney sported a mustache of his own for most of his life but insisted on a clean-shaven and clean-cut look for Disneyland employees. It wasn't until the year 2000 that mustaches were allowed, and not until 2012 could employees grow goatees and short beards.
Something else Walt Disney banned from Disneyland: Alfred Hitchcock
Following the hit movie Psycho, Alfred Hitchcock's next project was to be The Blind Man—a movie he wanted to film at Disneyland. Walt Disney thought Psycho to be a disgusting work and gave strict orders not to allow Alfred Hitchcock into his park. For this and many other reasons, The Blind Man was never made.
Walt Disney played a major role in the 1960 Winter Olympics.
Walt Disney was chosen as the chairman of the Pageantry Committee for the 1960 Winter Olympics in Squaw Valley, California. In this role, he was personally responsible for, among other things, the opening, closing, and medal ceremonies.
In addition to the pageantry, he was also charged with managing ticketing and security, specifically, to do it in the "Disney way"— considerate yet effective.
His housekeeper died a millionaire.
The Disney family's live-in housekeeper was Thelma Howard who worked for the family for thirty years. Each year, she would be given Disney stock as a Christmas gift and, when she died in 1994, her stock was worth more than $9 million.
Walt Disney's characters have stars on the Walk of Fame.
In 1978, the year of his 50th birthday, Mickey Mouse became the first cartoon character to earn a star on the Walk of Fame in Hollywood, California. Before Minnie Mouse would earn hers in 2018, Walk of Fame stars also went to Snow White in 1987, Donald Duck in 2004, Winnie the Pooh in 2006, and Tinker Bell in 2012. Walt Disney himself has two.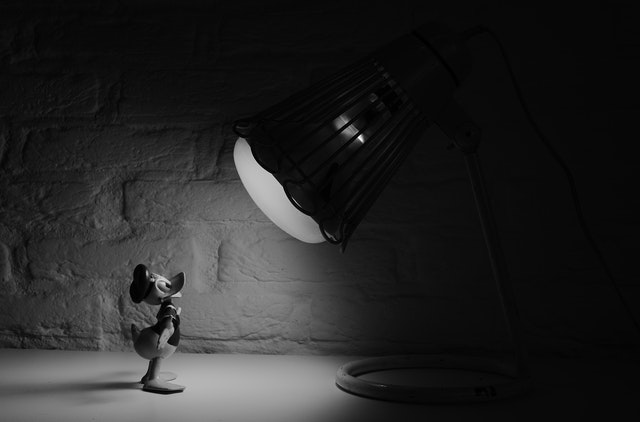 Walt Disney died from lung cancer.
Walt Disney had been a heavy smoker almost his entire life. In November 1966 he was diagnosed with lung cancer and died on December 15th, just shortly after his 65th birthday.
His last words remain a mystery.
Walt Disney's famous last words are known to be "Kirt Russell" scribbled on a sheet of paper. No one knows why and his intentions remain a mystery. At the time of Disney's death, Kurt Russell was a relatively unknown child actor who was starring in a couple of Disney's movies. Disney was known to consult with Russell on how the mind of a child works, so maybe he was just working on one last great idea.
Walt Disney's body was not cryogenically frozen.
The famous rumor that Walt Disney had himself cryogenically frozen is just that—a rumor. Disney died just ten days after his 65th birthday and was cremated two days later. His ashes were then buried at Forest Lawn Memorial Park in Glendale, California.