Elvis Presley was one of the most famous celebrities of the twentieth century whose rise to fame was fast, furious, and full of intrigue. This southern singer was about so much more than jumpsuits and sideburns, but how much do you really know about the man behind The King?
Most people casually interested in Elvis Presley may know he hails from Memphis, Tennessee and can name a few of his hit songs, but what about the more intimate side of Elvis? What unusual pet he had? What took him to Germany for two years? What he was especially fond of collecting? Or where he was really born? For all that, here are 25 things about Elvis Presley you probably never knew.
Elvis was born a twin.
On January 8th, 1935, Gladys Presley gave birth to a boy—Jesse Garon Presley. Unfortunately, the baby was stillborn and Gladys's heart was crushed. Thirty-five minutes later, unaware that she had been pregnant with twins, she gave birth to another boy—Elvis Aaron Presley.
Elvis's birth had been seen as a miracle and he developed a close bond with both his parents throughout his life, especially with his mother.
Elvis wasn't born in Memphis, Tennessee.
Elvis Presley and Memphis, Tennessee have been synonymous since the early days of Elvis's career. However, Elvis wasn't actually born in Memphis; he was born in Tupelo, Mississippi.
Tupelo, Mississippi, about an hour and forty-five minutes south of Memphis, was Elvis's birthplace and home until he was thirteen years old. The Presley family relocated to Memphis in November of 1948 where Elvis maintained a home until his death.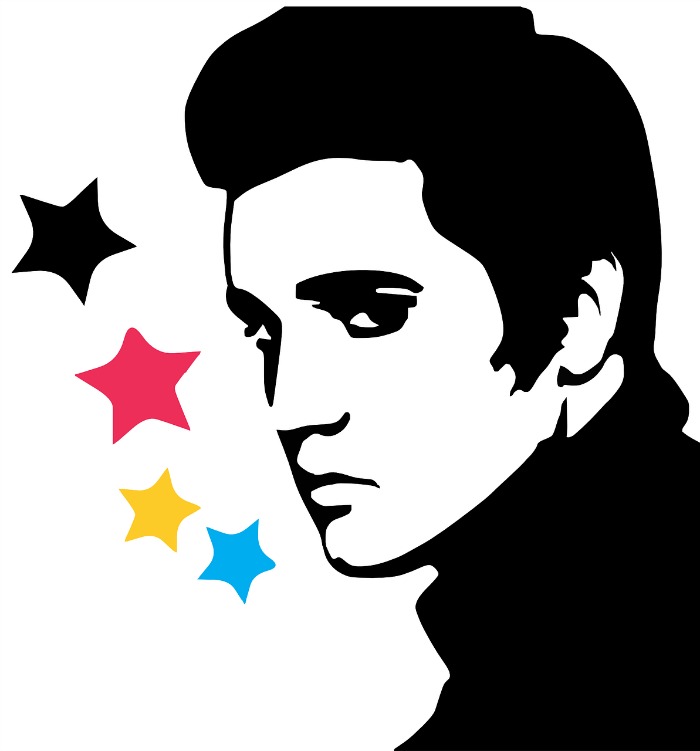 Elvis did not have naturally black hair.
In fact, Elvis Presley's hair was actually a shade of dark, sandy blonde. As young as his teenage years, Elvis started dying his hair black to achieve a more edgy look. He maintained this routine well into adulthood—his stint in the army being one of the only times he wasn't able to maintain his black locks.
Ever concerned about his hair, Elvis also had his own personal hairstylist—Larry Geller. Over the years, Geller maintained Elvis's famous look for his acting roles as well as his live performances.
Elvis Presley never got to perform outside of North America.
In interviews, Elvis stated that he'd love to go on tour in places like Japan and the United Kingdom—but he never got the chance. Despite not being able to tour in Europe or the Eastern Hemisphere, Elvis did get to perform outside of the United States—in Canada.
Elvis performed shows in Canada five different times throughout the year of 1957 that included two shows at the Maple Leaf Gardens in Toronto on April 2nd, two shows at the Auditorium in Ottawa on April 3rd, and one show at the Empire Stadium in Vancouver on August 31st.
Elvis served in the United States Army in Germany.
Despite never getting to take his stage show overseas, he did get to see a little bit of Europe for other reasons.
At the absolute height of his entertainment career, Elvis Presley was drafted by the United States Army for whom he served between March 1958 and March 1960. He was assigned to Company A of the Third Armored Division's 1st Medium Tank Battalion at Fort Hood, then to the 3rd Armored Division in Friedberg, West Germany.
Elvis had a thing for karate.
As if being the entertainer of the century didn't keep him busy enough, Elvis Presley took up karate while in Germany and studied it intensely. He was introduced to karate while serving in the army and trained with Jürgen Seydel, the man considered to be the father of karate in Germany.
It was from his love of karate that his famous jumpsuits were modeled. Costume designer Bill Belew used Elvis's passion for karate as inspiration when designing a new stage look for Elvis's appearances in Las Vegas.
Elvis met his wife when she was just 14 years old.
While serving in the army in Germany, Elvis met the 14-year-old Priscilla Beaulieu, the daughter of a United States Air Force officer, during a friend's party. At the time, Elvis was ten years older than her but took a liking to her immediately.
They would continue to talk and see each other over time, eventually getting married in 1967 after an eight-year courtship. After Elvis returned to the U.S. from his stint in the army, he and Priscilla wouldn't see each other until the summer of 1962.
Elvis only ever married one woman.
Despite being an internationally famous sex symbol, Priscilla Presley was the only woman to ever become Elvis's wife. Elvis and Priscilla got divorced in 1972 after years of marital trouble and an extramarital affair between Priscilla and one of Elvis's karate instructors.
Elvis and Priscilla's divorce was finalized on October 9th, 1973 though they remained close for the rest of his life. After Priscilla, Elvis famously dated beauty queen Linda Thompson until 1976 and then Ginger Alden to whom he gave an engagement ring, though his friends said he really had no intention of every marrying again.
Elvis only ever had one child.
On February 1st, 1968, exactly nine months after Elvis and Priscilla's wedding, Priscilla Presley gave birth to Elvis's only child—a daughter named Lisa Marie.
Lisa Marie Presley is a singer and actress herself, following in her father's footsteps. But unlike her father, she has famously married more than one person: musician Danny Keough in 1988, "King of Pop" Michael Jackson in 1994, actor Nicolas Cage in 2002, and her guitarist and music producer Michael Lockwood in 2006.
Elvis didn't come up with the name Graceland.
On March 19th, 1957, Elvis purchased a new mansion in Memphis, Tennessee for himself and his parents for the price of $102,000. This famous home located at 3764 Highway 51 South (now called Elvis Presley Blvd.) would become world famous as Graceland.
Many think that Elvis and his love of religion and gospel music inspired the name, but the fact is that the house already had the name when he purchased it—having been named after Grace, a relative of the previous owner. Today, Graceland is the second most visited private home in America, just after the White House.
Elvis had a pet chimpanzee.
Elvis Presley was a known lover of animals—the grounds of Graceland were full of dogs and horses alike. However, not many are familiar with his other, less common, household pet: his trouble-making chimpanzee named Scatter.
In the fall of 1961, Elvis adopted Scatter who lived, and caused trouble, at Graceland for years. He was known to throw things, pull up the skirts of female visitors, and even bit Elvis's stepmother's finger.
Elvis had a favorite sandwich.
It's well known that Elvis gained significant weight in the years leading up to the end of his life, and perhaps this next little tidbit of information is a clue as to why. Elvis had a favorite sandwich he would eat all the time: a peanut butter, banana, and bacon sandwich.
The sandwich, often called The Elvis, can be prepared with and without bacon, as well as with and without honey. These sandwiches were often browned in a frying pan with butter or cooked on a griddle.
Elvis had to be filmed for television from the waist up.
After the performance of "Elvis the Pelvis" on the Milton Berle show on April 3rd, 1956, there was so much public outrage as Elvis's sexualized performance that he faced major backlash from critics, religious groups, and concerned parents.
Performances immediately following the one on the Milton Berle show required that Elvis be filmed more close-up, and from the waist up only so at home audiences didn't have to be subjected to his questionable swivel.
Elvis loved guns.
Everybody has to collect something, right? For Elvis, it was guns. At the time of his death he left behind 38 handguns, an unknown number of rifles, and a machine gun.
However, despite being such a gun enthusiast, Elvis was not the most responsible gun owner. He would casually leave his guns lying around at home and in hotel rooms (one time in Tom Jones' hotel bathroom), and he is known to have shot at his television and at his bedroom headboard while his girlfriend was sleeping, apparently to "get her attention."
Elvis asked President Nixon for a favor.
In addition to collecting guns, Elvis had another, similar attraction going on—he amassed a huge collection of police badges. Over time he acquired badges from police precincts all over the country. However, there was one badge that he didn't have. This required him asking a favor of the current American president: Richard Nixon.
Elvis wrote a letter to President Nixon expressing his interest in acquiring a badge from the federal bureau of Narcotics and Dangerous Drugs and offering his assistance to the president. He did get his badge.
Elvis asked President Carter for a favor.
Seven years after President Nixon gifted Elvis his Narcotics badge, Elvis had another presidential favor to ask, this time of President Jimmy Carter.
However, this favor wasn't of a personal nature; he was asking for a presidential pardon for a friend who had found himself in some trouble. This favor came in the form of a phone call shortly after Carter became president, and maybe he would've been more forthcoming if Elvis hadn't been "totally stoned."
Elvis was a germaphobe.
After his death, his ex-wife Priscilla let it be known that Elvis was a germaphobe. He was known to take his own silverware to other people's houses for fear of them having been mishandled and would only drink from where the handle met the cup, believing that that part probably hadn't been touched by anyone else's lips.
This quirk didn't come with age however. Priscilla Presley once stated in an interview that Elvis had been experiencing those germaphobic tendencies since he was a young boy.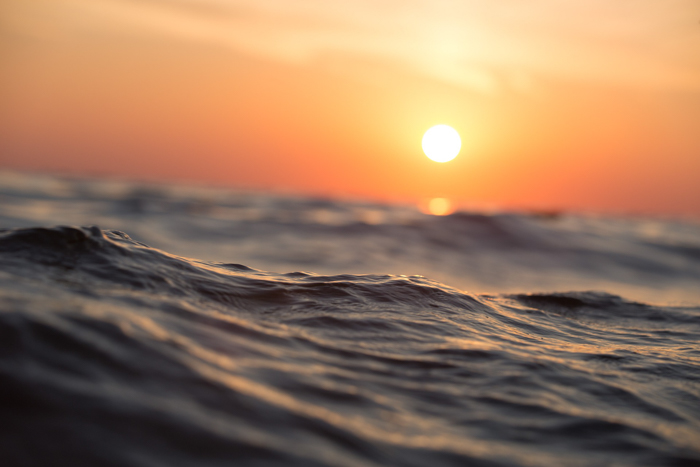 Elvis once bought FDR's yacht.
On January 30th, 1964, Elvis purchased the yacht of late President Franklin D. Roosevelt, the Potomac, for $55,000. His initial intention was to donate it to the March of Dimes as a potential source for significant donations but, after careful consideration, the offer was turned down by the charity because of anticipated maintenance costs.
Instead, Elvis ended up gifting the yacht to fellow entertainer Danny Thomas and his newly opened St. Jude Children's Research Hospital in Memphis to use as a fundraiser. St. Jude was able to then sell the yacht for $65,000.
Turns out, Elvis was quite generous.
Besides his $55,000 gift to St. Jude, Elvis was known to be a seriously generous celebrity. For one, Elvis was incredibly compensating to those in his family and those who worked for him; it's believed he was giving his manager around 50% of his total earnings around the time of his death.
Besides that, Elvis was a huge contributor to local and national charities. Every year around Christmas Elvis would donate around $100,000 to various charities. Later in his career, when we could afford it, his generosity would total $2 million annually.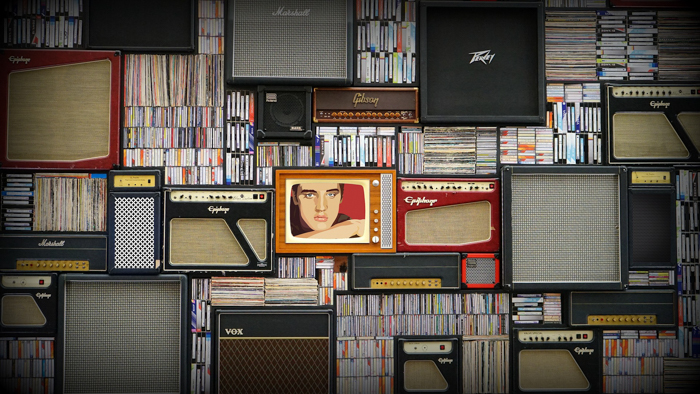 He starred in 31 movies.
The source of much of his earnings came from his starring in popular movies, 31 of them to be exact. At the age of 21, Elvis was sent to Hollywood to become a movie star—a career that lasted until he was 34. That averages out to be almost 2.5 movies a year.
His first movie, Love Me Tender, was released in 1956 and his last, Change Of Habit, debuted in 1969. Other notable films include: King Creole, Blue Hawaii, Jailhouse Rock, Girls! Girls! Girls! and Viva Las Vegas.
Elvis disliked the British Invasion
During that famous meeting with President Richard Nixon, Elvis expressed his dislike of bands like the Beatles and the Rolling Stones. White House staff member Bud Krogh recorded that "Presley indicated that he thought the Beatles had been a real force for anti-American spirit. They came to this country, made their money, and then returned to England where they promoted an anti-American theme."
Ringo Starr, Beatles drummer, himself even once said that Elvis tried to get them "banned" from performing in the United States.
Elvis released an album that doesn't have any songs on it at all.
The album Having Fun with Elvis on Stage was released in 1974 as little more than a marketing ploy by Elvis's manager, Colonel Tom Parker. The album, considered Elvis's worst of all time, contains no music or singing at all and is made up of only between-song banter from Elvis's live concerts.
The album flops in that most of the content is out of context jokes and is made up of a compilation from many shows seemingly randomly thrown together. Despite the bad reviews and Elvis himself having it taken off the shelves, the album still managed to reached #9 on the Billboard Hot Country list.
All of Elvis's Grammy wins were for gospel.
Elvis Presley was nominated for 14 Grammy awards during his short career including Best Soundtrack Album for Blue Hawaii, Record of the Year for Are You Lonesome Tonight?, and many more. However, Elvis only won three Grammy awards in his life and all were for gospel, not the pop music for which he became famous.
In 1967 Elvis won the Grammy for Best Sacred Performance for How Great Thou Art; in 1972 he won for Best Inspirational Performance for He Touched Me; and in 1974 he won Best Inspirational Performance again for How Great Thou Art.
Many of Elvis's songs weren't even his.
Elvis rose to fast fame with hit songs like "Hound Dog", "Blue Suede Shoes", "That's Alright Mama", "Are You Lonesome Tonight?", and more. As it turns out, his performances of all those (and more) were covers.
"Hound Dog" was originally recorded by Willie Mae "Big Mama" Thornton in 1953; "Blue Suede Shoes" was written and first recorded by fellow Sun Records recording artist Carl Perkins in 1955; "That's Alright Mama" was originally performed by blues singer Arthur Crudup in 1946; and "Are You Lonesome Tonight?" was originally written and recorded by Charles Hart way back in 1927.
In fact, Elvis never wrote any of his songs.
Of the 784 songs that Elvis performed and recorded during his twenty-year career, not a single one of them was written by him—and that's not just referring to his covers he made famous.
Instead, there are over 140 songwriters responsible for the songs recorded by Elvis Presley. Despite his lack of involvement when it came to song writing, it was noted that he was able to take the songs written for him and make them his, better than anyone else. Elvis's favorite song writer was Otis Blackwell.