Some of these sports figures may be quite familiar to you—Pete Rose and Lance Armstrong, for instance—but some you may know nothing about the ones who have been forgotten over time. Not every sports figure that has been banned for life was an athlete; some are, while some others are managers, owners, and even an umpire.
While many of these punishments take place in the distant past, other banishments are much more recent. Their collective expulsions are the results of many offenses like gambling, cheating, illegal doping, and, in one particular instance, a disagreement. Here are 20 sports figures that have been banned from their sports:
1 – Pete Rose
Banned from: Major League Baseball
Starting with the most famous banishment in modern sports there's Pete Rose, former professional baseball player and manager. During his time as the manager of the Cincinnati Reds (in 1989), Rose was found guilty of betting on his own team (and others) despite repeatedly denying the accusations.
That same year, Pete Rose was banned from Major League Baseball for life by then-commissioner Bart Giamatti. In addition, he's also ineligible for induction into the Hall of Fame, voiding his legacy as a great baseball player.
2 – Lance Armstrong
Banned from: International Cycling Union
With seven Tour du France wins under his belt, Lance Armstrong quickly became the most famous name in the sport of cycling. Besides his Tour du France wins, Armstrong also had won a number of World Championships, triathlon championships, and a handful of other awards in his near twenty-year career.
After years of doping allegations, the United States Anti-Doping Agency concluded that Lance Armstrong had been using performance-enhancing drugs throughout his entire career. Because of this, he was stripped of all of his professional achievements (including his Tour du France titles) and banned from any sport that follows the World Anti-Doping Code, not just cycling.
3 – Joe Jackson
Banned from: Major League Baseball
Joe Jackson—commonly referred to as "Shoeless Joe"—was an American Major League Baseball player in the early 20th century. However, besides his on-field performance, Shoeless Joe is most well known for his participation in the Black Sox Scandal of 1919.
During the World Series in 1919, Joe Jackson and seven of his teammates were accused of accepting monetary bribes around $5,000 each to throw the series. Though they were acquitted from any wrongdoing two years later, all eight players were banned from professional baseball for life.
4 – Tonya Harding
Banned From: U.S. Figure Skating
Tonya Harding is a former figure skater whose achievements include the 1991 and 1994 U.S. championship and a silver medal at the World Championships in 1991. She earned special recognition for being the first American female figure skater to successfully complete a triple axel during a competition.
In 1994, Harding's ex-husband orchestrated a brutal physical attack on her competitor, Nancy Kerrigan. It came out that Harding knew about the attack beforehand and she plead guilty to hindering the prosecution. She was banned from figure skating for life by the U.S. Figure Skating Association.
5 – Donald Sterling
Banned from: National Basketball Association
More recently expelled from their sport is Donald Sterling—former owner of the Los Angeles Clippers from 1981-2014. In 2014 Sterling was banned for life from the NBA after recordings of his private, racism-filled conversations went public.
Before he was ever banned, he was also fined $10,000 in 1982 for commenting that he'd be fine with his team coming in last place in order to draft a better player—the largest amount an owner had ever been fined at that time.
6 – Ben Johnson
Banned from: Olympic track and field competition
Ben Johnson was a Jamaican-born sprinter from Canada who was once referred to as the "world's fastest man". He won two bronze medals and a gold in the Olympics and set back-to-back 100-meter world records.
Shortly after beating his own world record at the Summer Olympics in Seoul, South Korea in 1988, Johnson was found to have had stanozolol in his urine sample—a banned substance. His stance that was along the lines of "everyone was doing it" and "someone put that in my drink" didn't hold up and he was subsequently banned for life and stripped of many of his titles.
7 – Dexter Manley
Banned from: National Football League
Dexter Manley—nicknamed the "Secretary of Defense"—is a former football player in the NFL. The two-time Super Bowl champion's eleven-year career took him to the Washington Redskins, the Phoenix Cardinals, and the Tampa Bay Buccaneers.
Manley failed his first drug test in 1987 after testing positive for alcohol and cocaine, then his second drug test in 1988, and finally a third in 1989 which led to an end to his NFL career.
8 – George Steinbrenner
Banned from: Major League Baseball
George Steinbrenner III—nicknamed "The Boss"—was once the owner and managing partner of the New York Yankees for a record 37 years, from 1973 until his 2010 death. During this time the Yankees earned seven World Series titles and 11 pennants.
In 1990, Steinbrenner reportedly paid a known gambler $40,000 to dig up dirt on a player Steinbrenner personally signed to a record-breaking contract, but was later disappointed with. The MLB Commissioner at the time, Fay Vincent, banned him permanently from day-to-day management of the team, but his ownership was still allowed.
9 – Paul Hornung
Banned from: National Football League
Paul Hornung—nicknamed "The Golden Boy"—is a former professional football player for the Green Bay Packers from 1957 to 1966 and a Hall of Famer. He was a player on the team that won the first Super Bowl.
However, in 1963, Hornung would be suspended from playing in the National Football League indefinitely by then-Commissioner Pete Rozelle for betting on NFL games. Because he was open and honest in admitting his mistake, he was reinstated the next year.
10 – Alex Karras
Banned from: National Football League
Alex Karras, too, was a player for the National Football League during the years of 1958 to 1970 and a four-time Pro Bowler. He spent his professional career with the Detroit Lions.
In 1963, Karras was suspended from the League with Paul Hornung. At the time, Alex Karras was part owner of a bar known for its association with gambling and organized crime. It was during this episode that he admitted to betting on NFL games. He was also reinstated the next year alongside Paul Hornung.
11 – Alex Groza
Banned from: National Basketball Association
Alex Groza played two seasons with the National Basketball Association for the Indianapolis Olympians, one of the league's founding teams. He had an incredible college career at the University of Kentucky but was banned shortly after beginning his professional career.
In 1951, Groza was banned from the NBA for life after his role in the CCNY point shaving scandal was discovered. This gambling scandal involved seven schools, 33 players, and an organized crime ring intent on fixing basketball games.
12 – Ferguson Jenkins
Banned from: Major League Baseball
From the years of 1965 through 1983, Ferguson Jenkins was a professional baseball player for the Chicago Cubs, Texas Rangers, Philadelphia Phillies, and the Boston Red Sox. Years later, he became the first Canadian to be inducted into the Hall of Fame.
Likewise, in 1980 he scored another first—he became the first baseball player to receive a lifetime suspension for a drug offense after being found with three grams of cocaine, 1.75 grams of marijuana, and 2.2 grams of hashish during a customs search in Canada. That suspension was quickly overturned and he continued his career for another two years.
13 – Willie Mays
Banned from: Major League Baseball
Inducted into the Hall of Fame in 1979, Willie Mays played almost his entire 22-year baseball career with the New York/San Francisco Giants. Nicknamed "The Say Hey Kid", Willie Mays won two National League MVP awards and 12 Gold Glove awards.
Well after his playing days and Hall of Fame induction, Willie Mays took a job at a casino in Atlantic City, New Jersey as a Special Assistant to the President and as a greeter. Major League Baseball told him they wouldn't allow him to be both a baseball goodwill ambassador and a casino employee. However, with a change in baseball commissioners came a reinstatement to baseball for Mays.
14 – Mickey Mantle
Banned from: Major League Baseball
Mickey Mantle was a professional baseball player whose entire career (from 1951 to 1968) was spent with the New York Yankees. He's widely regarded as one of the best baseball players in history.
Like Willie Mays, Mickey Mantle also worked at a casino in Atlantic City during 1983 (though a different one) as a community representative at charity events and greeter. Also like Mays, the current Commissioner, Bowie Kuhn, believed baseball and gambling establishments didn't go together and put him on the permanently ineligible list. He was also reinstated alongside Willie Mays.
15 – Marge Schott
Banned from: Major League Baseball
Marge Schott was not the first woman to own a Major League Baseball franchise but she is the last. From 1984 to 1999 she was the president and CEO as well as the managing partner of the Cincinnati Reds.
Known for her controversial statements during her career involving slurs towards Jews, African-Americans, and the Japanese, she was finally banned by Major League Baseball after she made statements supporting Adolf Hitler and the Nazi party's domestic policies. She sold her share in the team shortly after.
16 – Art Schlichter
Banned from: National Football League
Currently serving a 10-year prison sentence, Arthur Schlichter was once a quarterback in the National Football League for the Indianapolis Colts and the Buffalo Bills.
In 1983, Schlichter was banned from the NFL after years and years of heavy gambling, an activity forbidden by the NFL, legal or not. After an extortion attempt by his bookies, he was forced to come clean to the NFL. He was reinstated in 1984 but admitted to still gambling and was released. He is currently serving jail time for miscellaneous other frauds and scams.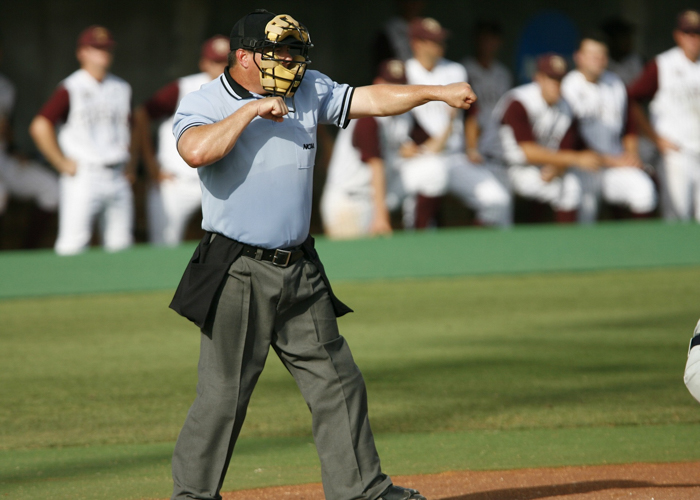 17 – Dick Higham
Banned from: Major League Baseball
Despite being a former professional baseball player himself, that is not from where Dick Higham's banishment stems—even though it has been rumored that he also fixed games as a player.
After his playing career, Higham took a job as a baseball umpire. In 1882, it was thought that maybe some of his calls against the Detroit Wolverines weren't on the up-and-up. The owner hired a private detective to look into the matter—a detective that found damning correspondence between Higham and a known gambler. As a result, Higham became the first and only umpire banned from baseball.
18 – John Coppolella
Banned from: Major League Baseball
Back to modern times, John Coppolella is the former general manager of Major League Baseball's Atlanta Braves for the 2015 – 2017 seasons, though he started working for the team as early as 2006.
In November of 2017, Coppolella was banned from Major League Baseball for life after it was discovered he had tampered with players on other teams, struck deals with amateur players before the draft, and several other infractions involving the team's signing of international players.
19 – Billy Coutu
Banned from: the National Hockey League
Wilfrid Arthur Coutu was a professional ice hockey player from Canada who spent ten seasons playing in the National Hockey League for the Hamilton Tigers, the Montreal Canadiens, and the Boston Bruins.
During game 4 of the 1927 Stanley Cup, Coutu started a fight that involved assaulting one referee and tackling another, apparently at his coach's request. Because of this, he was banned for life by the NHL and remains the only hockey player with a lifetime suspension.
20 – Horace Fogel
Banned from: Major League Baseball
Horace Fogel was a Major League Baseball manager way back in the late 1800s / early 1900s. After his managing career, he became the owner and president of the Philadelphia Phillies from 1909 to 1912.
At the end of his career, Horace Fogel spoke out publicly that he believed the umpires were making unfair calls against his team, the Phillies, and favoring the New York Giants instead. For this behavior that seems almost common today, he was banned for life from the MLB.